A beacon-like building on the upper Texas coast may soon shine once more because of the work of a Texas charity.
In November 2022, the famed Bolivar Peninsula Lighthouse will celebrate its 150th anniversary. Prior to being deactivated in 1993, it guided mariners for 61 years at a height of 117 feet.
Multiple hurricanes, including Hurricane Ike, as well as the Texas City Blast have not damaged the lighthouse.
"It's very fragile up there, and we've had pieces that have fallen recently in the last couple of years," Amy Maxwell Chase, executive director of the Bolivar Point Lighthouse Foundation, said.
The restoration of the lighthouse and its initial public inauguration were the only goals for which the Bolivar Point Lighthouse Foundation was established. The lighthouse's repair has started after seven years of planning and fundraising.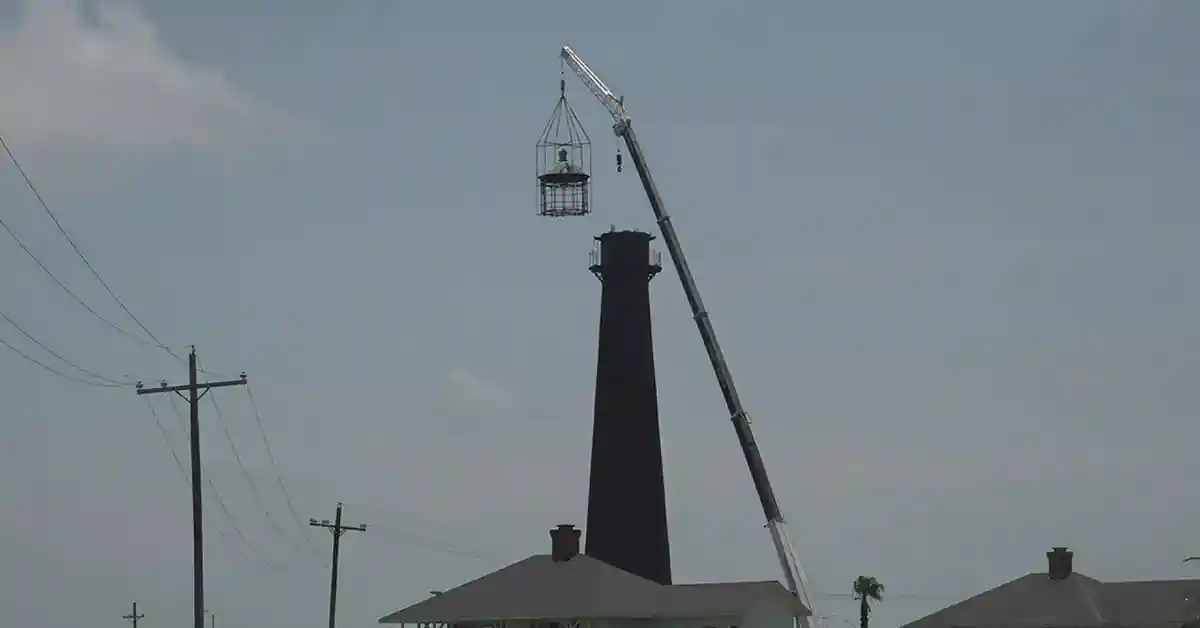 Residents of the Bolivar Peninsula and foundation organizers observed workers removing the lighthouse's crown.
"Our number one first priority is the safety, to get the lighthouse top safely removed," Chase said. "We are blessed by the generous donors, supporters and sponsors that have really helped us get to this point."
Phase one of a $5 million rehabilitation project entails the removal. To finish the renovations, the foundation needs to raise the entire $5 million.
"The next phase will be taking down the next two levels and the masonry in there to get that safe and secured, so it will get capped," Chase said.
You can also check the news about Texas, check the link below:
The repair project has started, which excites Mark Boyt, a descendent of the Bolivar Point Lighthouse's first private owners.
"My grandpa EV Boyt acquired it at a public auction," Boyt said. "It was considered a surplus property after World War II."
Scott Eslinger tweeted that 'Has to be saved': $5M project underway to restore historic 150–year–old Bolivar Point Lighthouse. You can see below:
'Has to be saved': $5M project underway to restore historic 150-year-old Bolivar Point Lighthouse https://t.co/nd6mHUil7k

— Scott Eslinger (@slingerr) May 16, 2023
Historic architecture, engineering, masonry, ironwork, and construction professionals gathered in June 2022 to start the restoration process by examining the base and top lantern. The lighthouse, according to Boyt, is in good shape.
"The main body of the tower is in really good condition for being 150 years old," Boyt said. "We've checked the foundation. It's stable."
In the 1950s, the lighthouse protected hundreds during storms that battered the peninsula.
"They say you can go out to sea, but you don't have to come back in from sea, and it's this lighthouse that has bought in thousands of sailors and boats over the years," Chase said. "And it's incredible piece of Texas history, and it's just something that has got to be saved."
Boyt envisions opening the lighthouse to the public in the future.
Stay tuned to read more exciting news on our website, kerrvillebreakingnews.com.