Houston is notoriously difficult for drivers, as we all know. Some of H-Town's busiest streets are dangerous for vehicles and pedestrians; if you're not cautious, missing your exit on one of the city's congested mega-highways might send you on an impromptu trip to another town.
But even the majority of us seasoned Houston drivers are unlikely to have seen an on-road catastrophe like the one Galveston resident John King encountered on Tuesday.
The Galveston Daily News said that King made a detour to escape the work on Galveston's 23rd Street on his way home from the grocery store on Tuesday afternoon.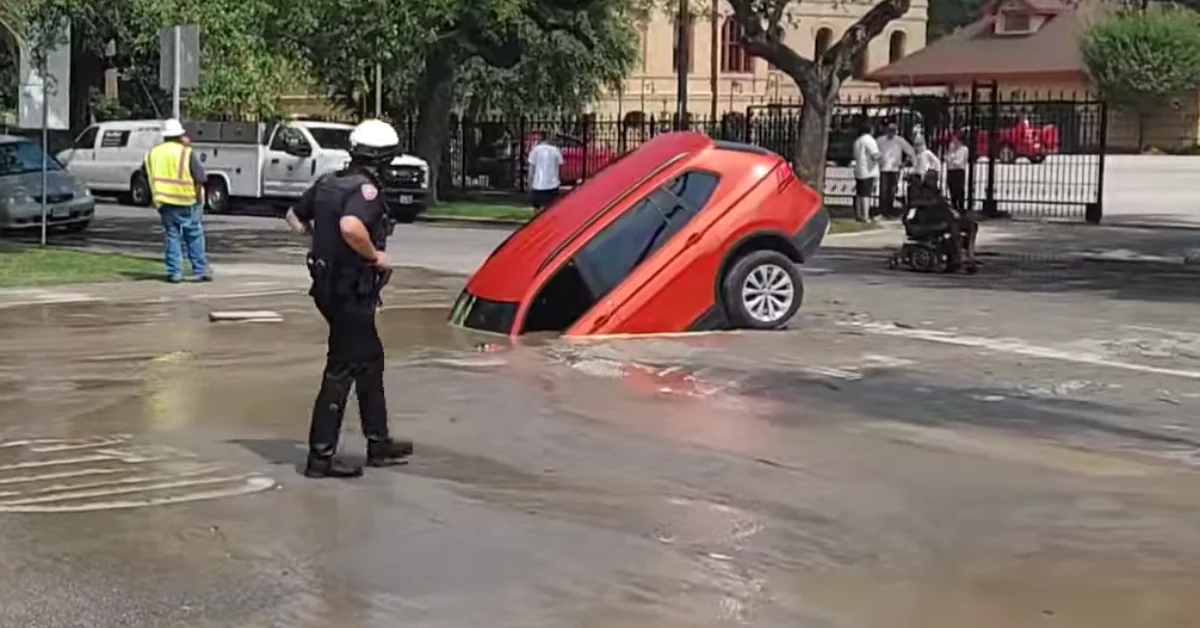 King told the Galveston Daily News, "My car just went down when I turned left." "I sensed that something was off. I attempted to unlock my door but failed to comprehend how deeply the automobile was buried. I said, "Woah, this is not right," as mud began to flow in. King continued, stating that in order to avoid getting sucked into the SUV, he had to escape via a window.
If you want to, follow the procedures below and click on the link:
Jason Graves posted a video of King's orange SUV on Facebook, showing it submerged up to its back wheels in a sizable sinkhole in the road and brown water spewing out onto the pavement.
According to Marissa Barnett, a City of Galveston spokesman, the sinkhole was caused by a broken water main, according to the Galveston Daily News. Barnett said, "Homes and businesses in the immediate area may experience a loss of water while crews work to fix the water line." Galveston's traffic department has already cordoned off the area, she said.
Stay tuned to read more exciting news on our website, kerrvillebreakingnews.com.