There are many new things to look forward to in Apex Legends Season 16, titled "Revelry," including a brand-new mode that brings back some old favorites.
In contrast to past Apex Legends seasons, Revelry does not offer a new Legend for you to acquire. That doesn't mean there isn't anything to be thrilled about, either. In reality, Revelry will be a crazy trip because it will mark Apex's fourth anniversary.
Below, we've listed the release date and time for Apex Legends Season 16 as well as everything else happening during Revelry.
Release Date And Time Of Apex Legends Season 16
On February 14th, Apex Legends Season 16 will be launched. Although Respawn has not yet made an official announcement regarding the new season's release time, we may assume that they will stick to the same schedule in light of past trends.
The following times are when we anticipate Apex Legends Season 16 will be released:
UK: 6 pm (GMT)
Europe: 7 pm (CEST)
East Coast US: 1 pm (EDT)
West Coast US: 10 am (PDT)
What To Expect From Apex Legends Season 16?
First things first, as we have stated, this season does not feature a new Legend. There is a legitimate reason for this, though, and it has to do with the fact that the class system has undergone a significant revamp.
All Legends will be placed in one of the five new classes starting on February 14 instead of the ones they are in right now. Here, we've outlined some of the factors that determine which class a Legend would be assigned to:
Assault: Assault Legends use their special skills to pressure their foes into making rash choices during fights.
A Skirmisher is a Legend with excellent combat mobility and escapes skills that can be employed defensively to keep them safe or strategically to gain the upper hand in a struggle.
Recon – Recon Legends are those who can track their adversaries and gather information about them.
Legends that have the ability to manipulate locations and their adversaries so they can fight on their terms are known as "Controllers."
Support – These Legends, as one might expect, are focused on helping the team, although they now also include defensive Legends.
Meet the Nemesis, a new energy class assault rifle guaranteed to ruin the other team's day 😏

Check out @DazsBF as he gives us all the ins and outs of this powerful new weapon. pic.twitter.com/VYaiN1DZpY

— Apex Legends (@PlayApex) February 9, 2023
Mixtape In Apex Legends Season 16
The 3 vs 3 Arenas mode will no longer be available in Apex for some time after Revelry launches. Before it moves into the brand-new Mixtape mode, it is being replaced with the temporary Team Deathmatch mode.
In addition to TDM, Mixtape will feature Gun Run, Control, and two other modes that are popular with the community. Three weeks after the start of the first season, you may watch Mixtape in action.
Legend Modifies In Apex Legends Season 16
In addition to the updated class system, some of the current Legends are also getting buffs and nerfs to improve their overall effectiveness. Any foes close will now be able to hear Seer's heartbeat.
A new passive is being added to Bloodhound! Bloodhounds will be able to find White Ravens on the maps if they are in an area where adversaries are hiding. They can point you in the direction of a hostile squad if they decide to scan the Ravens. Additionally, the White Raven and Bloodhound's ultimate will direct you right to an unprepared squad.
The precision of the Horizon during Gravity Lift is decreased, but the lift speed has been somewhat raised to make up for it. Additionally, Lifeline's care package is now dropping much more quickly, so you won't have to wait as long to get your hands on some high-tier loot.
Another Legend that has undergone major alteration is Mirage, which will be appreciated by many of you who take on the role of the holographic trickster. You and your ally will stay cloaked for three seconds after you resurrect an ally as Mirage, but you won't have any weapons. You can break the cloaking if you draw your weapon.
Additionally, for a brief period of time, after a Mirage clone is shot, you will be able to locate the confused adversary.
New Content And Updates In Apex Legends Season 16
As well as a new battle pass with a ton of new content to collect, including a Legendary Skin for Valkyrie called the 'Heartbeat Harmonizer', there's lots of fresh content to look forward to.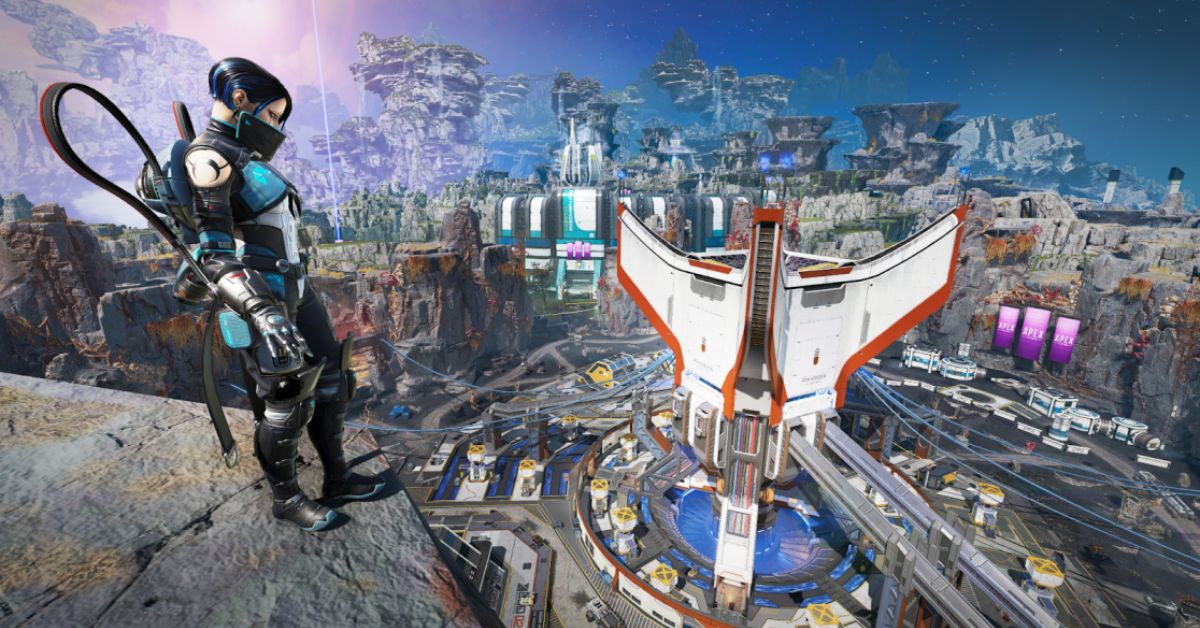 At a glance, here are some of the other exciting things coming at the launch:
The Party Boat is returning to all Battle Royale Maps! How? We don't really know either but it's back!
A brand new Energy Assault Rifle, the Nemesis Burst AR.
Anniversary Collection Event.
Golden Shotgun Bolts have been added.
Hemlok Burst AR is in the crate now.
Volt SMG and Longbow DMR are both in the crafter.
Shotguns are being buffed.
Assault Rifle hip fire is being nerfed.
R-301 Carbine Damage is being reduced from 14 to 13.
Ranked map rotation is every 24 hours.
Firing Range has been given a revamp.
Final Lines: On February 14th, Apex Legends Season 16 will be launched. Hope it will be fun like its previous seasons.