American ice hockey player Jack Hughes plays center for the New Jersey Devils of the National Hockey League (NHL) and serves as an alternate captain. The Devils selected Hughes, a member of the U.S. National Development Team, first overall in the 2019 NHL Entry Draft.
Hughes applied for exceptional status to be eligible to join the Canadian Hockey League one year ahead of schedule. At the same time, he was a player with the Mississauga Rebels of the Greater Toronto Hockey League (GTHL). He played his final season with the Toronto Marlboros, scoring 159 points, after his application was turned down.
The New Jersey Devils selected him as the first overall choice in the 2019 NHL Entry Draft. He is well-known for his extraordinary abilities on the rink. He has been a vital member of the Devils ever since, setting multiple records and taking home numerous awards that attest to his extraordinary skill in the game of hockey.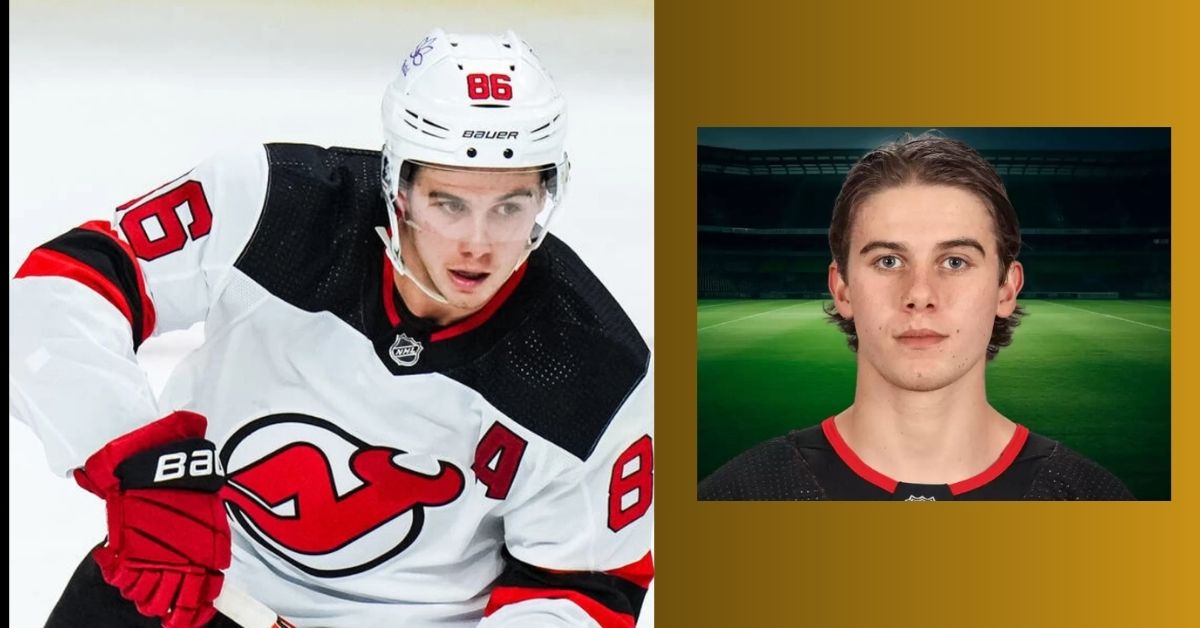 Jack Hughes' hockey career was one of incredible adventures, beginning with his stint with the Canadian Mississauga Rebels and continuing with the U.S. National Team Development Program.
He is currently one of the NHL's emerging stars, thanks to his amazing abilities and accomplishments. His younger brother and older brother were both drafted by NHL teams; therefore, he comes from a hockey-loving family. Jack Hughes is a fascinating player to watch, and there is a lot of room for him to succeed even more in the future.
Devils Jack Hughes Injury
After receiving the updated injury report on Jack Hughes, the entire New Jersey Devils organization is undoubtedly exhaling with relief. Head coach Lindy Ruff of the Devils declared that Hughes would be sidelined for a few weeks due to an upper-body injury prior to their Sunday game against the Chicago Blackhawks.
Jack Hughes will not play tonight against Chicago. He'll be week to week with upper-body injury. He's back in New Jersey with the athletic care staff.

— New Jersey Devils (@NJDevils) November 5, 2023
Along with the sports staff of the team, the star forward stayed in New Jersey. The 22-year-old lost control of his skates and collided forcefully with the boards on Friday after creating a grade-a scoring opportunity against the St. Louis Blues. Hughes appeared to be going to lose a substantial amount of time at first look.
The Devils are "fortunate" that the diagnosis wasn't more severe. Thus far in 2023–2024, Hughes appears to be a favorite to win the Hart Trophy early. The league-leading 15 assists, second-best power-play point total (12), and point total (20) are all shared by the 2019 first-overall selection.
The following injury article is related to this post you just read:
Hughes might be considered one of the top 10 or possibly top five NHL players, according to a convincing case. This isn't solely due to his intense two-point-per-game scoring average in the season's first 10 games.
Just Connor McDavid may match Hughes' explosiveness as a skater in the league when it comes to his ability to break free. Three players have scored more primary points per 60 minutes than Hughes (3.24) since the 2022–23 season began: McDavid, Leon Draisaitl, and David Pastrnak.
With 10 games played, the Devils have a 6-3-1 record. Nico Hischier has been out of the game since October 27 against Buffalo due to an upper-body injury, so Hughes is not the only important New Jersey forward not playing.
Thank you for choosing us as your source of information. We hope to continue to be your go-to platform for exciting and informative content. Again, thank you for reading, and we look forward to hearing from you soon! If you found this helpful post, please provide feedback in the section below.