Despite the debate over whether Gary Green's intellectual handicap and history of mental illness should prevent him from receiving the capital penalty, Texas killed him on Tuesday night.
In 2010, Green, 51, was found guilty of killing his wife, Lovetta Armstead, and her 6-year-old daughter Jazzmen Montgomery in 2009. According to court documents, Green fatally stabbed Armstead and drowned Montgomery in a bathtub after learning his wife planned to dissolve their marriage. Green surrendered to the authorities and admitted to the murders.
"I took not one, but two people that we all loved, and I had to live with that while I was here. I ask that you forgive me, not for me but for y'all. I'm fixing to go home and y'all are going to be here. I want to make sure you don't suffer. You have to forgive me to heal and move on," Green said in his final statement. He was pronounced dead at 7:07 p.m. Tuesday.
In late February, Green's lawyers asked Dallas County District Attorney John Creuzot to join their appeal to delay his execution so he could undergo more intellectual impairment tests. Creuzot abstained.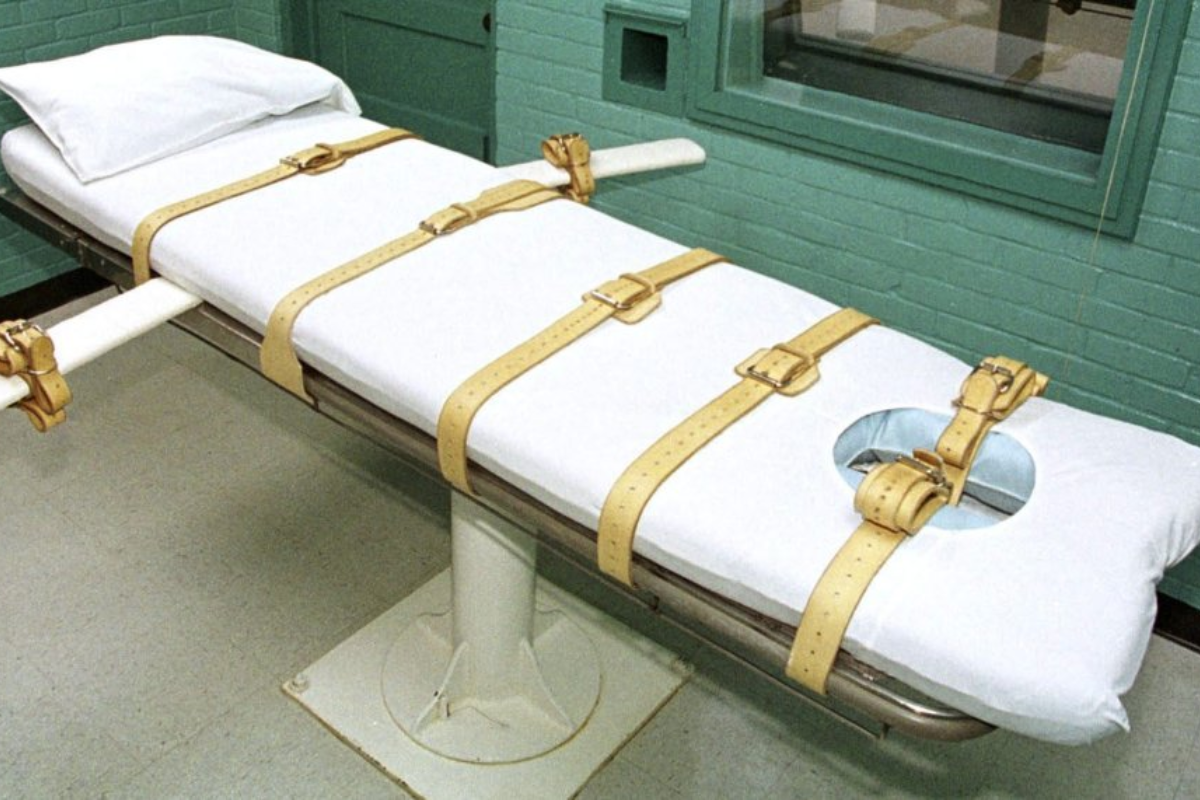 At his trial, specialists testified that Green likely had schizoaffective disorder. Still, his lawyers contend his defense counsel did not thoroughly investigate how the condition affected his life or the murders. Texas juries can consider mitigating evidence like mental illness before deciding on a death sentence. Green appealed to the Texas Court of Criminal Appeals, which maintained his death sentence.
"An explanation of Green's manifestation of schizoaffective disorder would have aided the jury in weighing Green's moral culpability for his offense," Michael Mowla, one of Green's attorneys, said in a statement. "It is clear from Green's statements that his mental state at the time of the crime was heavily influenced by his severe and persistent mental illness, especially as filtered through his severe cognitive limitations."
In 2002, the Supreme Court outlawed executing intellectually disabled people. Texas defines intellectual disability based on low IQ levels (70 is a threshold), how offenders interact with others and care for themselves, and if those shortcomings originated before 18. Green had a "borderline" IQ of 78 in his state proceedings.
Check some recent news here:
"Take five lives," Green wrote to Armstead. According to court records, Armstead's 9- and 12-year-old kids convinced him not to kill them on the day of the killings. Green then overdosed on Tylenol and Benadryl to commit suicide. Green turned himself into the police hours later, claiming the family was planning against him.
Robin Dale tweeted that the State of Texas has Executed Death Row Prisoner Gary Green. You can check below:
🚨The State of Texas has Executed Death Row Prisoner Gary Green 51, at the Death Chamber in Huntsville via Lethal Injection for the Brutal Stabbing Murder of his Wife who he Cut, Slashed and Stabbed 25+times. And the Beating, Torturing and Killing of his 6 y/o Daughter Drowning… https://t.co/r2n7iXkTqB pic.twitter.com/fBOfgBU8Zk

— "Robin Dale" (Celtic🍀Warrior) USA🇺🇸 Ireland🇮🇪 (@CelticDale) March 8, 2023
Green sought therapy at Timberlawn psychiatric hospital in Dallas a month before the killings. He was misdiagnosed, dismissed after four days, and unable to afford his antipsychotic medicine.
Green also sued the state for killing convicts with expired medications. The Texas Department of Criminal Justice has prolonged lethal injection use-by dates for years due to fewer pharmacies producing execution medications, making the operation more unpleasant.
Inmates believe the Texas prison system should not extend execution medication expiration dates. The U.S. Constitution prohibits cruel and unusual punishment, they say.