A female soldier passed away earlier this week at Fort Hood, the Texas Army base where Vanessa Guillén was killed three years ago. A news release from Fort Hood, combat engineer Pvt. Ana Basaldua Ruiz passed away on the base on Monday.
From Long Beach, California, Basaldua Ruiz, 20, enlisted in the Army in July 2021 and has been a member of the 1st Cavalry Division since December of that same year. Officials did not specify how she passed away but did state that an investigation into the circumstances is ongoing.
The Department Of The Army Criminal Investigation
Basaldua Ruiz's family and those who worked with her are receiving support and resources from the chain of command, which is in contact with her family.
"We are deeply saddened by the loss of PV2 Ana Basaldua Ruiz, and we extend our sympathies to her father, mother, and her sister," said Lt. Col. Patrick Sullivan, commander of the 91st Engineer Battalion. "Our thoughts and prayers are with them during this difficult time. She was an exceptional teammate that will truly be missed."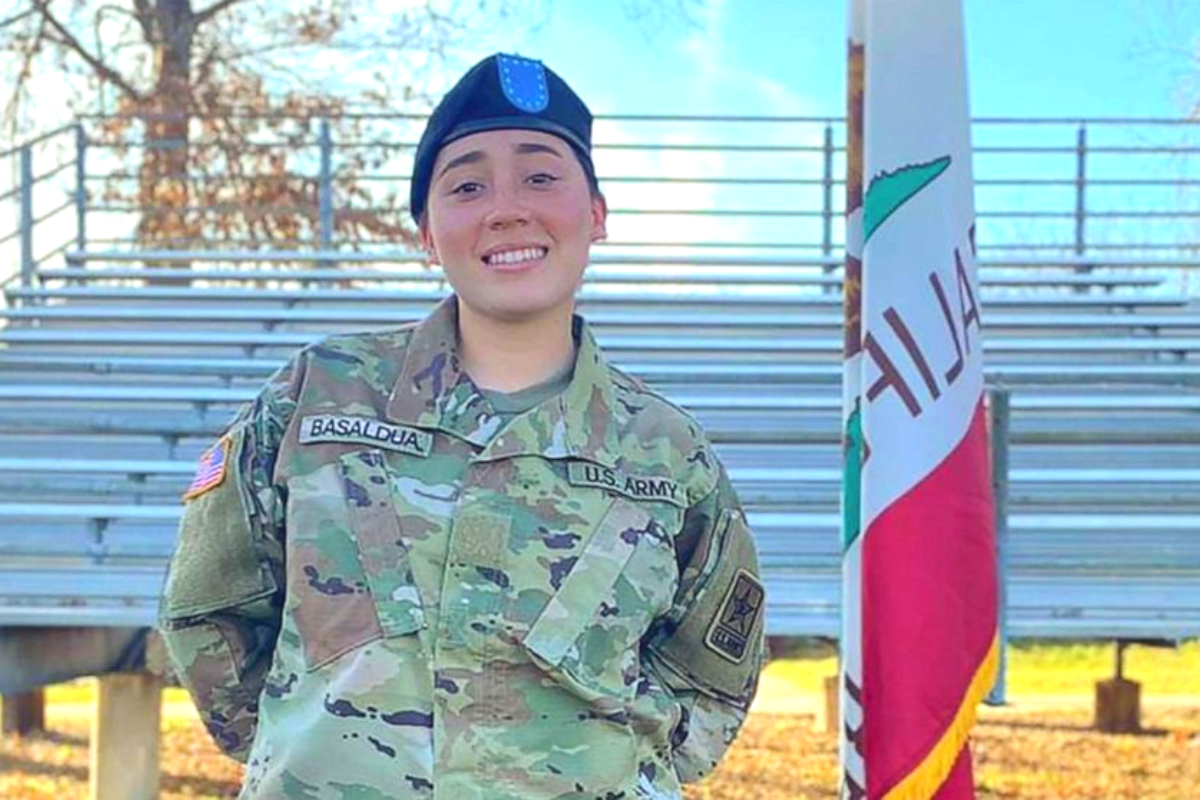 The Department of the Army Criminal Investigation Division confirmed that "at this point in the investigation into the death of Pvt. Ana Basaldua Ruiz, no foul play is evident, and will remain under investigation," according to a Fort Hood update posted on Thursday.
"Army CID will continue to conduct a thorough investigation and gather all evidence and facts to ensure they discover exactly what transpired. Information related to any possible harassment will be addressed and investigated fully," the base said in the statement.
The League of United Latin American Citizens (LULAC) called a press conference on Friday at Fort Hood's main entrance to demand that the FBI look into the death of Basaldua Ruiz.
LULAC leaders and the soldier's parents claimed their daughter had reported ongoing sexual harassment by other service members, including one of her superiors.
"For the Army to say no foul play presumes facts that have not yet been brought forth. For the Army to say no foul play would also indicate a tone deafness to the concerns of the father and the mother of Ana Fernanda Basaldua Ruiz who stated that she had been the target of alleged sexual harassment — repeated and consistent sexual harassment by other service members up to and including an immediate superior to who she reported," David Cruz, the Communications Director of LULAC, said.
When Guillen, a 20-year-old soldier, vanished from the military installation in Bell County on April 22, 2020, Fort Hood came under intense scrutiny. Her family quickly organized protests outside the base and started a social media hashtag search campaign for Vanessa Guillen.
Guillen's partial remains were discovered two months later in Belton along the Leon River and were positively identified as his.
NBC New York tweeted that a female soldier was found dead at Fort Hood, the same Army base in Texas where Vanessa Guillén was murdered. You can see below:
Female soldier found dead at Fort Hood, the same Army base in Texas where Vanessa Guillén was murdered.https://t.co/xFHCAh0Y4z

— NBC New York (@NBCNewYork) March 17, 2023
Spc. Aaron Robinson, who committed suicide as police attempted to apprehend him, was identified by authorities as the soldier who is believed to have killed Guillen. In November of last year, Cecily Aguilar, who authorities claim was Robinson's girlfriend and was charged with aiding in the disposal of Guillén's body and lying to authorities, pleaded guilty to federal charges.
Guillén had informed her family that a supervisor had harassed her sexually before she vanished. With the hashtag #IAmVanessaGuillén, survivors of sexual assault and harassment in the military shared their experiences online and called for change as a result of her story, sparking another social media campaign.
You may also consider:
Following her passing, an independent review concluded that Fort Hood's command culture fostered a "permissive environment for sexual assault and sexual harassment." Guillén's death sparked a number of investigations, which resulted in the removal of 14 base leaders in December 2020.
In December 2021, the Uniform Code of Military Justice was amended to include sexual harassment as a crime. Other provisions of the I Am Vanessa Guillen Act that improved how some officials respond to sex-related offenses through independent investigations and removed the decision to prosecute sexual misconduct cases from the chains of command also became law.