The graduation ceremony, when students go across the stage to collect their diploma, is the biggest reward for teachers. At the Galveston College 2023 Commencement Ceremony on Friday at the Galveston Island Convention Center, that is just what hundreds of graduates accomplished.
"Commencement is the celebration of our students and their accomplishments, and it's the big reward for us as a college and as educators," said Galveston College President W. Myles Shelton, Ed.D. "This is why we do what we do. The mission of Galveston College is to create accessible learning opportunities to fulfill our students and community needs by providing high-quality educational programs and services. Helping get our students through these programs to completion and graduation is part of that mission."
The institution awarded 713 degrees and certificates to 586 graduates at its 55th annual graduation event, including 15 dual credit students from Ball High School and the first cohort to graduate from the Bachelor of Science in Nursing (BSN) program.
"I'm honored and excited to be a part of the inaugural BSN program and graduating class at Galveston College," said GC BSN program graduate, Jenna Metzger. "I'm now better prepared to provide care and meet the demands in my role as a nurse. I hope to encourage others to continue their education. I learned so many valuable skills and knowledge through the BSN program at Galveston College that I'm using in my professional and personal daily life."
This year's commencement speakers included Madison Holliday, who received her Associate of Applied Science in Diagnostic Medical Sonography from Summa Cum Laude, and Miranda Donaldson, president of the GC Phi Theta Kappa Honor Society.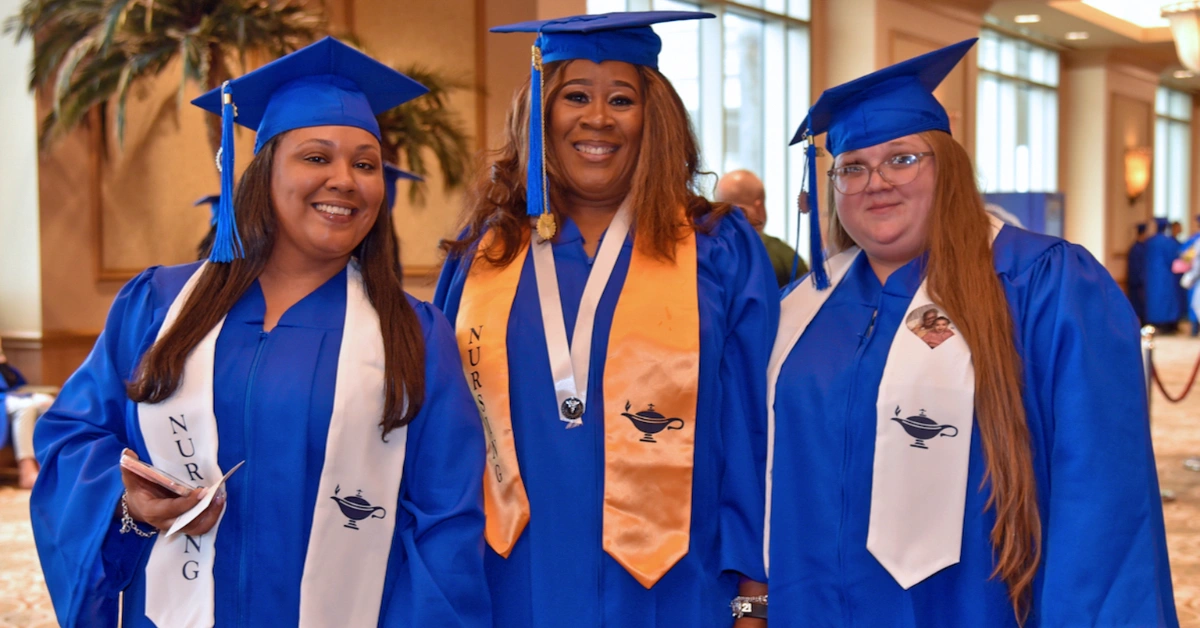 Donaldson, who received an Associate of Arts in General Studies, motivated the graduating class and the audience by discussing her journey to Galveston College and how she fought Lyme illness.
"On my journey as a college student, I have gained knowledge, broadened my horizons, faced obstacles and overcome challenges while constantly learning and growing," said Donaldson, who will continue her education at GC in the Diagnostic Medical Sonography program. "Being a Galveston College student has provided me with a network of support, expanded my community and allowed me to meet fellow students and professors, who are always prepared to lend a helping hand and go above and beyond to serve their students."
Should you be interested in doing so, please follow the instructions that are provided below and click on the link that has been supplied for you:
In order to inspire the class of 2023, Holliday continued the ceremony by outlining her journey of overcoming unforeseen barriers and acknowledging the difficulties many students have when seeking higher education.
"Life has a way of presenting us with unexpected challenges and our journey was no exception," said Holliday. "During the course of my program, one student prevailed over cancer and another triumphed as a first-generation graduate, while I overcame unexpected obstacles. My daughters and I drove away from our home of 10 years only to land on my brother's doorstep. I was broke, with no career, no home and no prospects for the future. I vowed I would never put myself or my kids in that situation again. This graduation won't only change the trajectory of my life, but those of my kids."
There were graduates from GC's graduating class from 95 different Texas cities, seven states, and five other countries. The oldest graduate from GC was 70, while the youngest was 16.
Stay tuned to read more exciting news on our website, kerrvillebreakingnews.com.