Gordon Food Service is expanding its presence in Texas. This week, the family-owned broadline food service distribution company broke ground on its newest store in Galveston, Texas. Mark Dempsey, director of marketing, e-commerce, and sales for the Gordon Food Service store, told WGB on Wednesday that the company is excited to build in the Galveston community and looks forward to serving the market early next year.
Gordon Food Service entered the Texas market by opening four new stores in the greater Houston area last month. "Gordon Food Service believes in the power of good food and its ability to bring people together and make moments special," said Tim Grabar, president of Gordon Food Service, in a statement about the Houston store openings.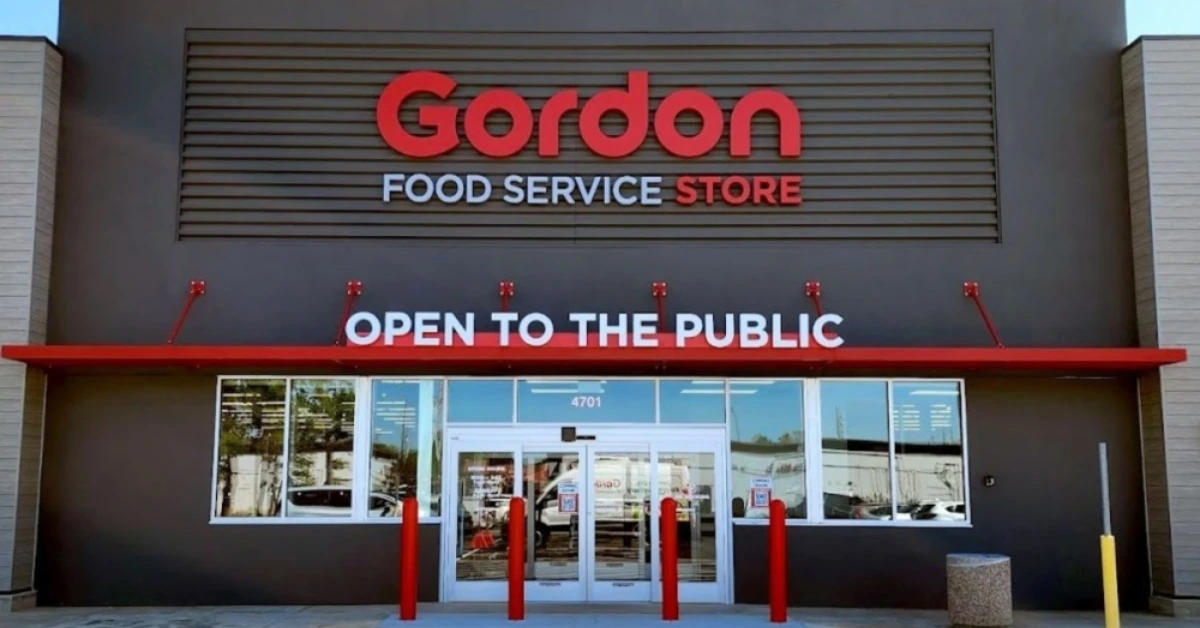 "We are thrilled to open our doors to the greater Houston area and offer the chef-quality food items for which our stores are known." The new stores of the family-owned broadline food service distribution company will be between 25,000 and 30,000 square feet in size and will employ 40 full-time and part-time employees.
As we are reading some positive news about growing businesses, on the other hand, the crime rate in Texas does not seem to go lower; here is serious news we covered about crime Texas Man Who Spit At Police Sees Life Of Crime Crumble Gets 70 Years To Send A Message.
Gordon Food Service, which is known for catering to restaurant owners and food service professionals with an easy-to-navigate layout, is open to the public and aims to reduce grocery inflation's impact on consumers' wallets.
The Baker Sign Company posted A Tweet in which they were working to apply LED Channel Letters For Gordon Food Service Store.
New LED Channel Letters for Gordon Food Service Store in Katy, Texas. Another quick, clean, and professional job completed by Team Baker! Pylon post is set and pylon sign completion pics coming soon… Great Work Team. 👍#bakerssigns #gordonfoodservicestore #channelletters pic.twitter.com/VdC0Y4bPuz

— Bakers Sign Company (@bakerssignstx) February 6, 2023
The Second Store Of CHEF'STORE
US Foods' warehouse retail concept CHEF'STORE, which is open to both restaurant professionals and the general public, is expanding its brick-and-mortar footprint across the country. CHEF'STORE, an alternative to wholesale clubs with no membership fees, opened its second store in Utah earlier this year, bringing its total number of stores to 88 across 13 states as the wholesale segment continues to expand.
BJ's Wholesale Club, headquartered in Marlborough, Massachusetts, recently announced five new club openings as part of the retailer's westward expansion, capitalizing on its value-centric business model. On Monday, BJ's announced that for the month of April, members who spend at least $150 on the same day would receive 50 cents off per gallon of gas. You might like to read this other news about a disabled veteran who allegedly got scammed by a construction company 'I'm too trusting Disabled Veteran Defrauded After Giving Local Construction Company $30K
In addition to scaling its business for future expansion, the Emeryville, California-based discount retailer Grocery Outlet is expanding its brick-and-mortar presence across the nation. Next Thursday, the grocery store chain with over 400 locations nationwide will open its newest location in Dash Point, Washington. The new store will generate 32 new jobs in a suburb of Seattle.
If you found this post informative, then make sure to bookmark our website, Kerrvillebreackingnews.com, for more news updates.