Greg Abbott, the governor of Texas, announced on Sunday that he would veto a bill that would have scaled back the state's school voucher program. He also threatened to call lawmakers back for extra sessions if they didn't "expand the scope of school choice" this month.
"Parents and their children deserve no less," he said in a statement. His dramatic declaration came the night before the House Public Education Committee was scheduled to hold a public hearing on Senate Bill 8, the school voucher bill. That measure passed the Senate more than a month ago but has so far been stalled in the lower chamber as it lacks sufficient support.
Greg Abbott Threatens Special Sessions
The latest version of SB 8, which was written by Sen. Brandon Creighton, R-Conroe, and would drastically limit voucher eligibility to just students with disabilities or those who attended an F-rated campus, is scheduled for a committee vote on Monday. Less than a million pupils would therefore be qualified to enroll in the program.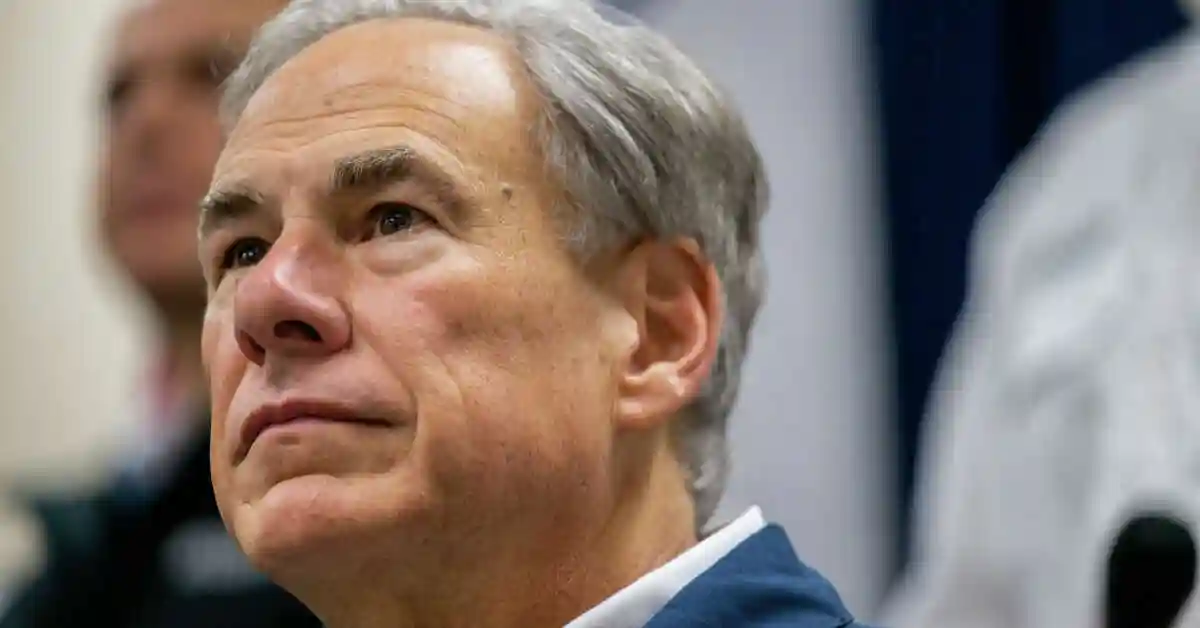 According to Abbott, the updated version falls short of what is necessary to give the state a useful "school choice" program. Abbott has shown his support for prior legislation that would be accessible to the majority of students since the start of the parliamentary session. The governor added that he has received concerns about the bill's increased budget, claiming that it provides less money for pupils in special education. Low-income students, who "may desperately need expanded educational options for their children," as the author put it, are also not given priority.
"Education savings accounts," which function like vouchers and divert state funding to assist Texas families pay for private schooling, were the cornerstone of the original Senate bill.
If you are interested in more news about Greg Abbott, check the link below:
The Senate-approved version would apply to the majority of K–12 kids in Texas and provide parents who choose to homeschool their children up to $8,000 per year in taxpayer funds. These monies could be used to cover the cost of a child's private education as well as additional educational costs like textbooks or tutoring. However, the House, where members indicated last month that they supported outlawing school vouchers in the state, has been resistant to the notion.
KXAN tweeted that The committee is set to vote Monday on the latest version of SB 8, which would significantly roll back voucher eligibility to only students with disabilities or those that attended an F-rated campus. You can see below:
Children would only be eligible if they had a disability, were "educationally disadvantaged" (i.e., qualified for free or reduced lunch), or attended a campus that received a grade of D or lower in its accountability rating in the previous two school years, according to a version of the bill that was prepared last week by state Rep. Brad Buckley, R-Killeen, chairman of the House Public Education Committee. If a child has a sibling who is enrolled in the program, they would also be eligible.
About 60% of Texas's 5.5 million pupils are eligible for free or reduced-price meals, while 12% of all students are enrolled in special education programs. Due to coronavirus interruptions, around 7% of all evaluated school sites scored a D or lower yet were nonetheless given the classification "not rated" last year.
However, even that proposal appeared to run into resistance in the House. As a hint that there was still significant skepticism, the chamber last week rejected Buckley's request to meet in order to vote the amended version of the measure out of committee.
Stay tuned to read more exciting news on our website, kerrvillebreakingnews.com.