Larrian Menifee, a graduate of Ball High School and the school's second-year choir director, has been chosen as a quarterfinalist for the 2024 Grammy Music Educator Award.
The national yearly award honors presently employed full-time educators who have made noteworthy and long-lasting contributions to the discipline of music instruction and who have shown a dedication to the larger goal of preserving education in schools.
Menifee, 25, is one of about 200 quarterfinalists competing for the $10,000 honorarium and matching grant for the winning school music program, which is offered nationwide. Under Menifee's direction, Ball High's choir program has improved and grown quickly. From only 11 students registered during the COVID-19 epidemic, there are currently 62 choral students enrolled in grades nine through twelve, with Menifee serving as the program's only instructor.
"Ball High School used to be a name-drop school in Texas for choir," Menifee said. "Previous choir directors built the program to be a big thing, and then Ball High kind of lost that. I want people to see that I am passionate about building the program back up again."
After being hired, Menifee took it upon himself to create a five-year strategic plan for the program, which included a new mission statement, quantifiable goals, community projects, program culture, and expectations for the student's artistic brilliance. He started reorganizing the curriculum and added vocal classes specifically for elementary school pupils and an advanced class dubbed "Golden Voices" that is audition-based.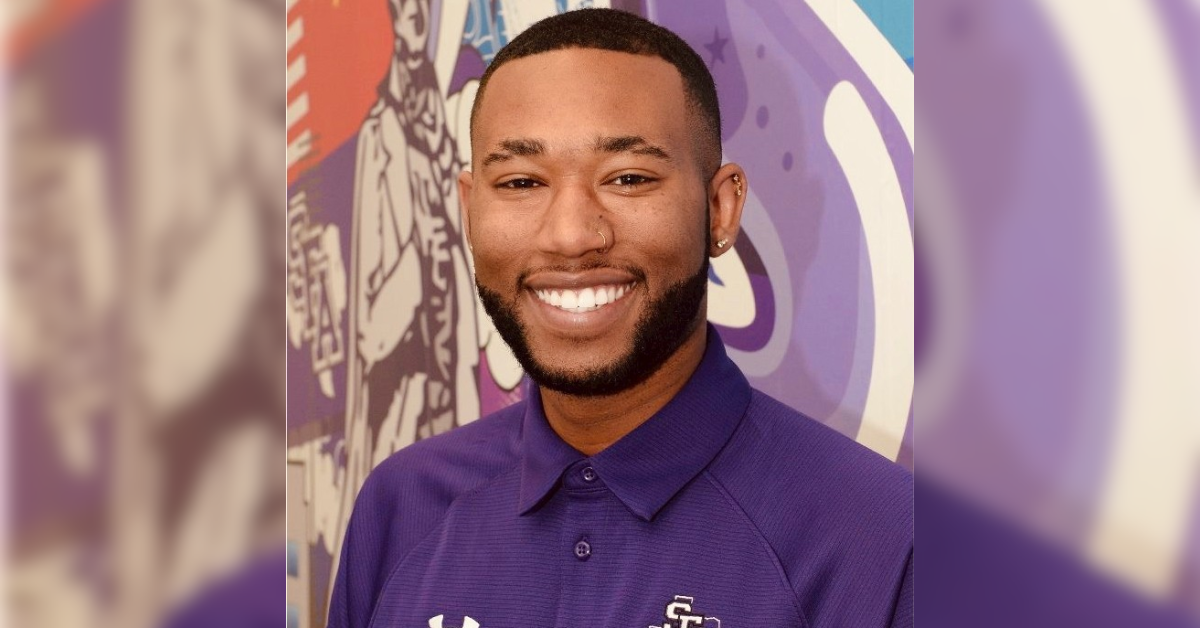 With more local performance chances and sponsorships backing student travel options, such as the group's trip to Mexico in January and a trip to New York City scheduled for next year, the program has also gained more community awareness under Menifee's direction.
"The Kingdom Choir – the British gospel choir that performed at Prince Harry and Meghan Markle's wedding – were at Ball High School thanks to Maureen Patton, Executive Director of Galveston's Grand 1894 Opera House, who got them to come work with us after she heard one of our performances," Menifee said. "She was so moved that she emailed me the following week."
Menifee, a Galveston Independent School District native and volleyball coach at Ball High, has a special place in his heart for the school's choir department and has always wanted to support other kids who pursue a music career.
"A lot of people grow up wanting to be teachers and it might be their dream job, but my dream job has always been to be the choir director at Ball High School," Menifee said. "This was always the plan. This is what I want to do."
However, Menifee is concerned about much more than just choral training, performances, or assessments, especially since most pupils in Galveston ISD come from homes with low socioeconomic backgrounds.
You can read the last news, which is mentioned below, to learn everything there is to know about mentioned news:
Menifee often declared, "I'm teaching life through teaching music." Teaching choir and music has taught me a lot about life, and I try to use it as motivation in the classroom.
"A lot of my students think you have to look a certain way or come from a certain financial background. You don't need either of those to use your voice, and you don't have to have the biggest voice to be a dedicated choir member and to take it far."
Menifee's passion and ambition are evident in GISD at this exciting moment, as work will shortly start on a new Ball High School building, with an opening planned for 2025. Menifee has fought for better program spaces to be included in the new building on behalf of his students. These improved spaces include a larger choir room, additional practice rooms enabling Menifee to bring in voice teachers for student lessons, a large ensemble room for choreography rehearsals, and more.
Menifee and the choir are preparing for the program's second significant performance of the year – a spring presentation called "A Night of Love" starting at 6 p.m. Thursday, May 11, at the Ball High Auditorium. As the end of the school year approaches, and Menifee and the rest of the GISD community wait to learn which quarterfinalists will be announced as finalists later this year. The program is open to the public, and there is no fee to attend.