Federal judges in two states announced contradicting findings Friday evening that could significantly impact access to medicine used in nearly all medication abortions in the U.S. U.S. District Judge Matthew Kacsmaryk in Texas determined that the FDA unlawfully approved mifepristone 20 years ago. The Association for Hippocratic Medicine sued the FDA last year. A seven-day national injunction halts FDA approval.
U.S. District Judge Thomas O. Rice ruled in a Washington state lawsuit hours later. The Democratic attorneys general of 17 states and the District of Columbia sued to stop the FDA from withdrawing the medicine. Rice forbids the FDA from "changing the existing quo and rights as it relates to Mifepristone availability."
The State Attorney General Bob Ferguson
Washington State Attorney General Bob Ferguson told NPR on Friday that he believes the judge's judgment might allow patients in those states to use mifepristone for abortion in the near term after the Texas decision.
"If you live in Washington State or one of the 17 states that joined Washington in our lawsuit…then the judge's ruling in our case preserves the status quo on ensuring that access to mifepristone remains available," Ferguson said. For the rest, he said, "The Texas judge's ruling seriously has the potential to eliminate that access for mifepristone here in the coming days."
After this summer's Dobbs v. Jackson Women's Health Organization judgment, most abortions are prohibited in approximately a dozen states, including Texas. The Justice Department appealed to the conservative Fifth Circuit hours after the Texas ruling. The Justice Department is analyzing the Washington state judgment.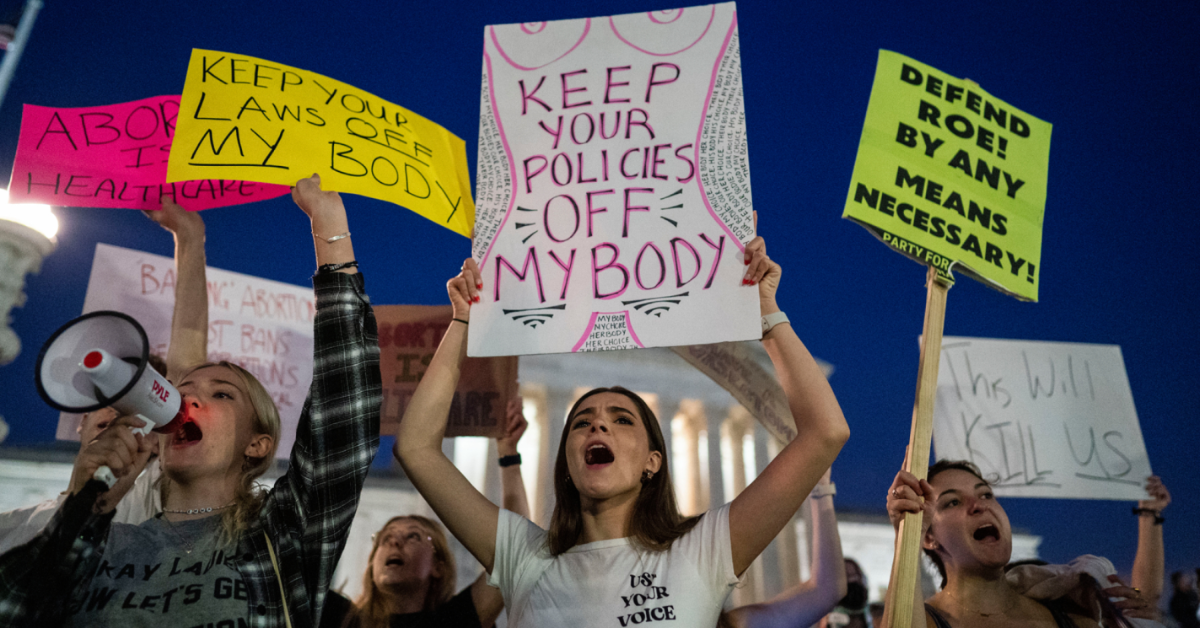 President Biden said the Texas verdict could affect many. "If this verdict were to stand, then virtually no FDA-approved medicine would be safe from these types of political, ideological attacks," the president stated.
"It is the next big step toward the national ban on abortion that Republican elected officials have vowed to make law in America," Biden added.
"The Department of Justice has already filed an appeal and will seek an emergency stay of the judgment," he said, indicating that the administration would appeal. Anti-abortion groups applauded Texas's decision. "By illegally allowing hazardous chemical abortion medications, the FDA put women and girls in harm's way," stated Alliance Defending Freedom senior lawyer Erik Baptist. You can check Governor Abbott's Names Four To the Texas State Board Of Public Accountancy.
Mifepristone and misoprostol were FDA-approved in 2000. The Guttmacher Institute reports that in 2020, 98% of US medication abortions used the two-drug combination. Mifepristone, used in miscarriage care, has a good safety record, and major medical organizations have been advocating for its use to be relaxed for years.
The alliance of abortion opponents sued the FDA for wrongly approving the technique. The group petitioned Trump-appointed Kacsmaryk, who has strong religious links, to revoke the approval. Three weeks after Kacsmaryk had a hearing in Amarillo in a courtroom with only a few dozen seats for the public and press, the lawsuit's verdict was made. Recording and live streaming were prohibited.
Nationwide Implications
National abortion providers claim they're planning to use misoprostol alone. Misoprostol is given for ulcers but is commonly used off-label for other gynecological uses in the US.
Research suggests the single-drug regimen is less effective and generates more negative effects. The World Health Organization believes the procedure, used worldwide for decades, is safe and effective at the right dose. Farah Diaz-Tello, senior counsel with reproductive rights legal advocacy group If/When/How, expects clinicians and patients to be confused by the ruling.
"People who are seeking an abortion with pills … are going to find it much more difficult to do so, especially in the time period as providers figure out what they're going to be able to do," she says. "So I think we're going to see an immediate exacerbation of the crisis of access that already started in June of 2022" with the U.S. Supreme Court decision last year in Dobbs v. Jackson Women's Health Organization, which overturned decades of abortion-rights precedent.
Diaz-Tello expects more people to self-abort using online or foreign drugs. She worries that emergency medical care for self-managed abortions or miscarriages will be scrutinized.
Wildfire tweeted that  Judges' dueling decisions put access to a key abortion drug in jeopardy nationwide. You can see below:
New post: Judges' dueling decisions put access to a key abortion drug in jeopardy nationwide https://t.co/3TJvq0jDqP pic.twitter.com/49PfJtv0ri

— Wildfire.News Criminal and Social News of Interest (@4Wildfire) April 8, 2023
She says she is unaware of any state legislation requiring healthcare practitioners to report patients suspected of causing abortions, but she is concerned the verdict would cause confusion and disinformation.
"I am worried that … that is going to translate into a misunderstanding that is going to lead to the criminalization of people who end their pregnancies," Diaz-Tello says.
Dueling Decisions
The result of the Washington state complaint complicates how the Texas verdict will be interpreted.
Amanda Allen, the senior counsel and director for The Lawyering Project, an organization that advocates for abortion rights, told NPR prior to the rulings' release that the possibility of "two very conflicting orders" from federal courts "could impose very different obligations on the FDA that would be very untenable for the FDA to try to reconcile."
According to Allen, the FDA may decide to provide prescribers with instructions on how to understand the decisions. The U.S. Supreme Court, however, may very likely become involved in such a dispute between the federal courts, according to her. The lawsuit is anticipated to go quickly through the federal appeals process, according to attorneys and supporters on both sides. Read about the Where To Go In The Texas Hill Country For Spring Vacation.
"Everyone's eyes are now kind of pointed back towards D.C.," said Katie Glenn Daniel, state policy director with Susan B. Anthony Pro-Life America. "We anticipate that eventually, whether it's the merits of this case, or these injunctions – now dueling injunctions – that the Supreme Court will have to weigh in in some way."