Justice department takes over texas ag corruption probe. State prosecutors say Justice Department authorities in Washington have taken over the corruption investigation of Texas Attorney General Ken Paxton from Texas federal prosecutors, who had been leading the probe.
The FBI began investigating Paxton in 2020 when his top deputies accused him of bribery and abusing his power to benefit one of his campaign backers, who employed a lady with whom the attorney general had an extramarital affair.
The Justice Department's Public Integrity Division, which investigates local, state, and federal elected officials for official misconduct, is investigating the three-term Republican. The Texas U.S. attorney's office was recused from the complex case after years of working on it, only days after Paxton apologized and paid $3.3 million in taxpayer money to four former staffers who reported him to the FBI.
Other news articles:
State prosecutors Brian Wice and Kent Schaffer, who are prosecuting Paxton for securities fraud, informed The Associated Press of the move on Thursday. The Department of Justice declined to comment. Paxton's attorneys pressured top Justice Department officials to recuse West Texas, federal prosecutors.
Dan Cogdell, one of his defense lawyers, said Thursday that he had previously asked agency authorities to remove the case from the local U.S. attorney's office due to prosecutors' "clear conflict."
According to persons familiar with the investigation who spoke on condition of anonymity to the AP, Texas investigators believed there was enough evidence for an indictment, but Paxton may not be charged. Eight of Paxton's senior staff accused him of crimes in 2020 after the attorney general engaged an outside counsel to investigate an Austin real-estate developer's claims of impropriety by FBI agents and federal prosecutors investigating the developer.
Missouri Vote Tweeted about the matter. You can see the twitter post below
Justice Dept. in DC taking over Texas AG corruption probe Texas Rule of Law News https://t.co/ejk0KjyJPo pic.twitter.com/JeNX69bg4M

— Missouri Vote (@tmsnbb) February 16, 2023
The federal prosecutorial district that investigated Paxton includes those agents and lawyers. Within weeks of Paxton's employees heading to the FBI, Justice Department officials and the Press disclosed the overlap. The government entrusted the investigation to a San Antonio-based career federal prosecutor who previously won a money laundering and fraud case against a Democratic state senator.
After his former workers told the FBI he was committing felonies to help developer Nate Paul, the federal probe of Paxton has grown. It examined Paxton's million-dollar house improvements and the U.S. attorney for West Texas's leadership changes. Paxton and Paul deny all wrongdoing.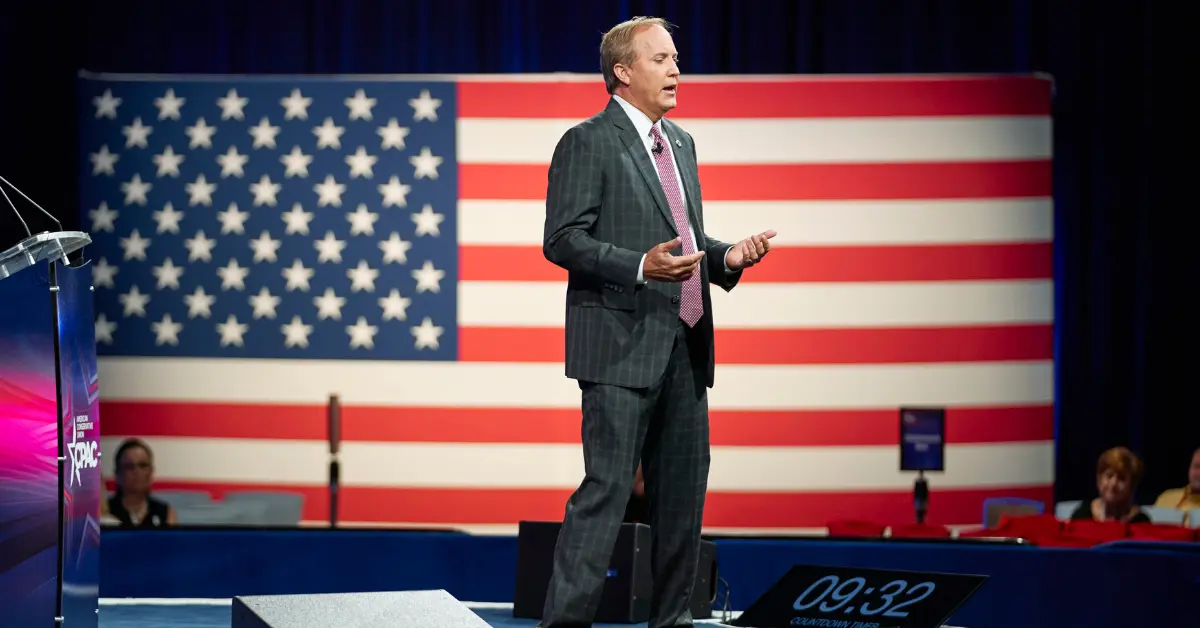 Did Investigation Impacted Paxton's Political Career?
Paxton has suffered little political fallout from the federal inquiry and a 2015 securities fraud prosecution he has yet to face. He comfortably defeated George P. Bush in a GOP primary last spring, defeated his Democratic opponent and won a third term in November, and has filed a constant stream of legal challenges to Democratic President Joe Biden's administration.
You may also like:
In recent decades, the Public Integrity Department has prosecuted high-profile cases. Former chief Jack Smith is now the Justice Department special counsel investigating former President Donald Trump's retention of confidential materials and his aides' attempts to overturn the 2020 election. The unit has had major successes and setbacks.
The Supreme Court reversed the prosecution of Republican former Virginia Gov. Bob McDonnell. A jury acquitted former Democratic vice presidential contender John Edwards on one count and deadlocked on others. He was not retried. New Jersey Sen. Bob Menendez's jury similarly deadlocked, triggering a mistrial. We used various sources to collect information on the situation including dallasnews.
If you liked reading this article please follow us on Twitter @kerrvilleBN for more such informative content