Kerrville Foodies Rejoice because Burger lovers will soon have a new option available to them when it comes to selecting a mouthwatering burger for dinner. A popular burger chain is expanding its presence in the Texas Hill Country by opening its second restaurant.
According to a filing with the Texas Department of Licensing and Regulation, the first Freddy's Frozen Custard and Steakburgers location in the city of Kerrville will open its doors in the summer.
The filing indicates that the construction will get underway sometime during the spring, with the 1st of April serving as the anticipated beginning date. It is anticipated that the construction will be finished by the 30th of June. The cost of the remodeling work on the project which spans 3,080 square feet will be approximately $500,000.
A tweet from Freddy's official account in which they were promoting their fish sandwich. You can see the tweet below 
Make a splash with our ALL-NEW Deluxe Crispy Fish Sandwich! Made with succulent flakey Alaska flounder, lettuce, pickles, melted American cheese and topped with our homemade tartar sauce. Here for a limited time! pic.twitter.com/R3XZfZTpKU

— Freddy's Frozen Custard & Steakburgers (@FreddysUSA) February 17, 2023
The Freddy's Original Double combo is one of the burgers that can be found on Freddy's menu. This burger features two steakburger patties, cheese, mustard, onion, and pickles on a toasted bun.
In addition to that, they offer chicken tenders, chicken patty melts, jalapeno pepper double jack burgers, hot dogs, chili dogs, crispy chicken sandwich combos, and chili dogs. According to the menu for Freddy's Frozen Custard and Steakburgers, Freddy's Frozen Custard offers a variety of shakes, malts, root beer floats, and their signature custard as options for dessert.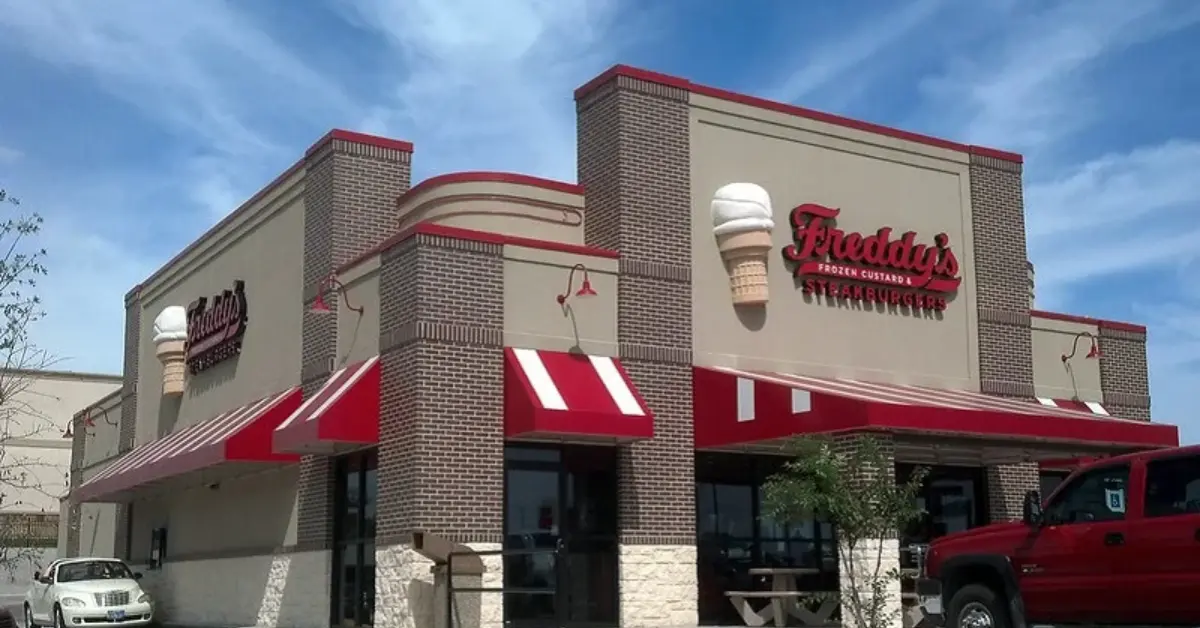 The burger joint first opened its doors in the year 2002. 500 Sidney Baker Street, Kerrville, Texas 78028 is going to be the address of the new Freddy's Frozen Custard and Steakburgers restaurant.
Other news, you may find interesting:
The first Hill Country location for the chain can be found in New Braunfels at the address: 841 TX-337 Loop, New Braunfels, Texas 78130. MySA attempted to contact Freddy's Frozen Custard and Steakburgers to obtain a comment on the new location in Kerrville as well as an estimated date for the restaurant's grand opening.
If you liked reading this article then follow us on Twitter @kerrvilleBN to stay updated about such content.