Fans are waiting for Love Island UK Season 9. After an amazing season of Love Island Australia ended in December, the announcement that Love Island UK will return for a winter season is wonderful news. That's correct, a number of stunning single Islanders will venture abroad in Season 9 of the best dating show on television in search of love.
Where Will Love Island UK Season 9 Be Filmed? 
The 2023 season of The Love Island will, according to numerous reports, take place at what is being referred to as an "eco-retreat" in South Africa's Franschhoek wine valley. This time around, our single individuals won't be travelling to Cape Town, South Africa, where the first season of UK Winter Love Island was recorded. You can also read about Fauda Season 4.
In 2023, Who Will Host Love Island UK Season 9?
The second winter season of the popular dating programme, which will this time be hosted by Maya Jama, will be the next season of Love Island in the UK. The popular ITV reality program's current host, Laura Whitmore, will be replaced by Maya Jama. The Irish host Whitmore abruptly left the programme in August 2022. Maya Jama will be the third host to take over since the late Caroline Flack launched the show in 2015. You can also read about Record Of Ragnarok Season 3.
Where Will Love Island UK Season 9 Be Broadcast?
The ITV 2 channel will carry Love Island UK season 9. ITV posted a notice about the show's airing on its social media accounts. We are ready to crack on!! was the caption for an ITV post that the network shared on January 4.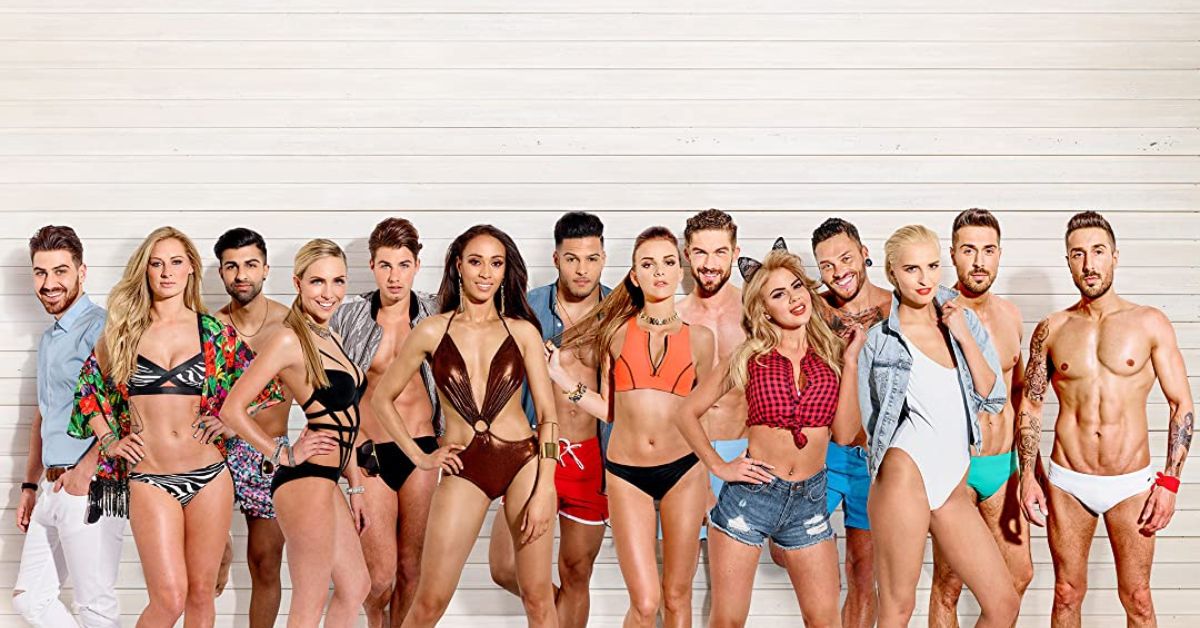 Full list of contestants, Lineup For Love Island winter season 2023? 
1. Tanya Manhenga
The 22-year-old biomedical science student and influencer from Liverpool is looking for a relationship. She noted that she is unmarried and expressed the hope that spending time in a villa with so many different people will enable her to determine the kind of partner she might desire. Manhenga's pet peeves are guys in the house without socks and guys in the tub without bubbles. You can also read about Sanditon Season 3.
Tanya expects the princess treatment, but will she find her prince in the villa? 👑 #LoveIsland pic.twitter.com/ZaPvDTRRsk

— Love Island (@LoveIsland) January 10, 2023
2. Kai Fagan
The 24-year-old Manchester instructor is aware of his high standards. He made it abundantly obvious that he is purposefully single and looking for the perfect woman. The Jamaican rugby player for Burnage RFC claimed that his friends and family would describe him as laid-back, impulsive, kind, and a wonderful guy.
3. Lana Jenkins
The 25-year-old Luton makeup artist has experience working on television; she made an appearance on ITV's Benidorm when she was 6 years old. She claims that she has a tendency to fall in love quickly and recognise whether she might be in love. She added that if all goes well, she'll probably confess her love to that individual in about a week.
4. Anna-May Robey
The 20-year-old Welsh payroll administrator claims she is at the resort looking for love and that she wants a boyfriend. I haven't been married for a time, Robey said, adding that her mother always pressures her to date.
5. Ron Hall
The 25-year-old finance specialist intends to add charm and humour to the villa. Hall also revealed that he lost vision in one eye due to a football injury he sustained when he was 8 years old.
6. Will Young
A TikTok influencer named Farmer Will will take part in this year's Love Island competition. The 23-year-old has more than a million followers on the social media platform and is well known for posting videos about his life on a farm. Young explained his motivations for entering the Villa, stating that because he was raised on a farm it has been difficult for him to combine relationships and work and that Love Island will provide him time away from the farm to concentrate solely on finding love.
7. Tanyel Revan
The 26-year-old hairdresser considers herself to be witty and self-assured. She acknowledged that Channing Tatum is her favourite star and that she despises attractive men since their personalities are never positive.
8. Shaq Muhammad
The 24-year-old Londoner who works as a security guard at the airport hasn't had much luck dating ladies thus far. He claimed that his previous relationships had not gone well and that he had made the decision to visit the beach in the hopes of finding his true love.
9. Olivia Hawkins
After never having been in a relationship, the 27-year-old ring girl and actress is looking for love. Since Hawkins had never been in a committed relationship, she asserted. The 27-year-old is ready to start a family and, ideally, find her true love at this point.
10. Haris Namani
The 21-year-old Doncaster TV salesperson is convinced that Love Island is his best opportunity to find the ideal partner. He claimed that he is participating in Love Island since it is obvious that he has not found the right one on his own.
Final Lines: Visit the website to learn more about the contestants, the host, the prohibited items, the venue where the season is being recorded, and other details. Additionally, learn about the new presenter's background after the previous host abruptly quit the programme in August 2022.
If you liked our article, please follow our website https://kerrvillebreakingnews.com/