Another business has announced a family theme park in North Texas featuring a well-known cartoon pig. This announcement comes months after Universal Parks & Resorts revealed it will develop a kids-focused theme park in Frisco.
The Legoland Discovery Center and Sea Life Aquarium are owned by Merlin Entertainments, which also operates the North American second Peppa Pig Theme Park in North Richland Hills in 2024.
According to the city of North Richland Hills, the park will be located on the 14-acre site of the former Mountasia Family Fun Center close to the NRH20 Family Water Park along Boulevard 26.
A Peppa Pig theme park featuring attractions like a family roller coaster, a balloon ride, an indoor theatre, and a fairground with games was previously established by Merlin at Cypress Gardens, Florida, last year. In Winter Haven, such a park is next to the Legoland Florida Resort.
"Merlin's platform and reach continues to grow in the U.S. as we build on the success of the world's first standalone Peppa Pig Theme Park in Florida," Scott O'Neil, chief executive officer of Merlin Entertainments, said in a statement, adding that North Richland Hills was a "natural next step in our expansion and rollout" given the success of the Grapevine attractions.
Peppa Pig World of Play
Hasbro and Merlin have a licensing deal allowing Merlin to create Peppa Pig-themed amusement parks for young children. At Grapevine Mills mall, which runs a Legoland Discovery Center and Sea Life Aquarium, it previously opened Peppa Pig World of Play, an indoor play area.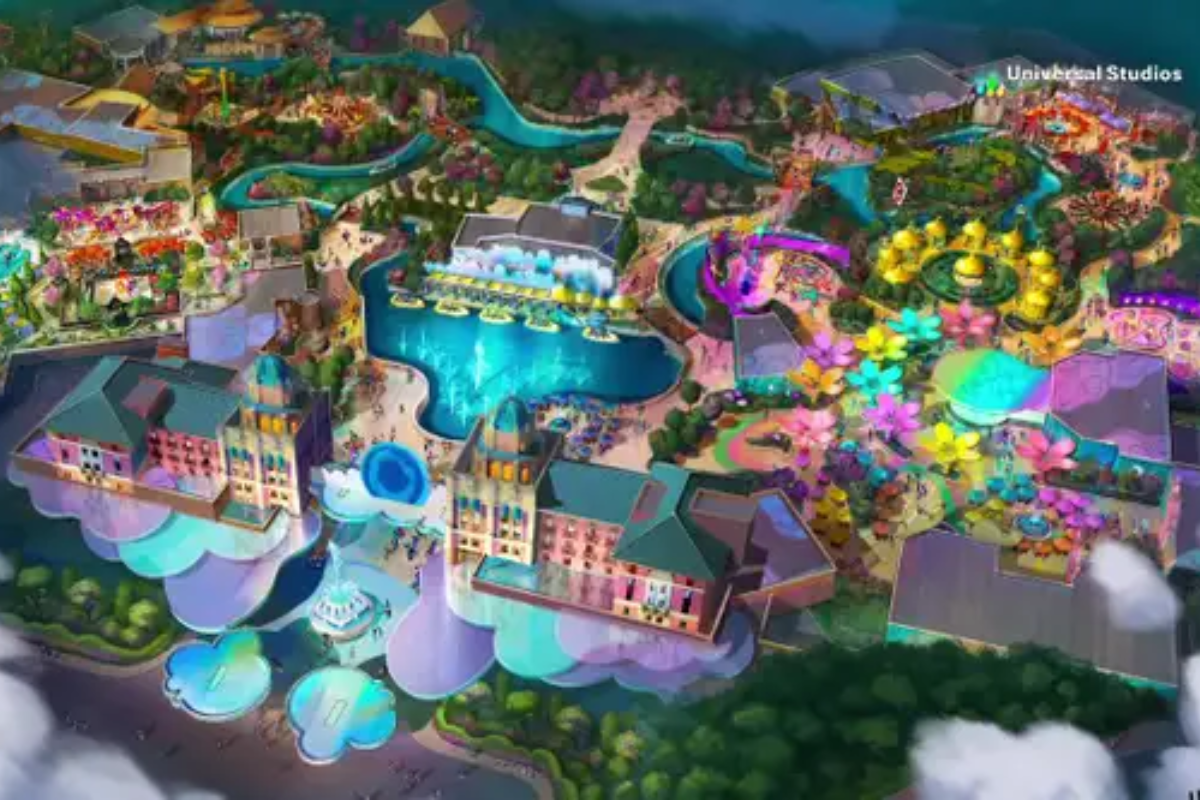 According to the firm, the new independent theme park will include a variety of rides, interactive attractions, themed playscapes, and performances based on locations from the Peppa Pig franchise.
NRH20 opened in 1995 as one of the region's first municipally owned water parks and has 240,000 to 250,000 guests each summer, Trevino said. He said the city hires about 400 people to work at the water park each summer and has "probably employed every kid in this area" as a lifeguard, concession stand worker, or in other roles.
You could also consider these articles:
North Richland Hills City Council authorized incentives for the project on Jan. 23, including sales tax and property tax rebates averaging 50% over ten years, with extensions contingent on quality and upkeep, the city's communications director Mary Peters said in an email. Also, the city is enabling Merlin to utilize 3 acres of nearby city-owned land for parking at theme parks.
According to Trevino, Mountasia, a different little theme park, closed just before the pandemic because the previous owners were unwilling to make improvements because the site was beginning to exhibit signs of wear.
25 News KXXV tweeted that Peppa Pig Theme Park is set to open in North Texas. You can check it out below:
Peppa Pig Theme Park set to open in North Texas in 2023: Report https://t.co/0Jae1J1KL8 pic.twitter.com/mAlIRqnl69

— 25NewsKXXV (@25NewsKXXV) March 7, 2023
The site's zoning and infrastructure were already in place at the time. According to the mayor, Merlin was drawn to it because it was next to the water park and because it had first begun talking about buying and redeveloping the property there. That project was postponed due to the pandemic.
One of the first municipally operated water parks in the area, NRH20 opened in 1995 and welcomes between 240,000 and 250,000 visitors each summer, according to Trevino. Every year, the city employs 400 individuals to work at the water park, and according to him, "almost every youngster in this neighbourhood" has worked as a lifeguard, a concession stand employee, or in some other capacity.
Merlin runs over 140 attractions, 23 hotels, and six vacation resorts in 25 nations and four continents.
The new Peppa Pig attraction is just 45 miles west of where Universal plans to construct a new family-friendly theme park. In contrast to the Universal project, which has seen some pushback from nearby communities, Trevino said the response to Peppa Pig has been favorable.
The Peppa Pig theme park is a comparable use for the land to the previous garden, and it is in a commercial area with the adjacent water park, as well as with stores, dining options, and Tarrant County College's northeast campus.