Hundreds of nurses demonstrated at the Texas State Capitol on Tuesday to ask lawmakers for assistance. The biennial "Nurse Day at the Capitol" gathering, which included signs reading "Care goes both ways" and "#valuenurses," was intended, in part, to ask lawmakers for legislation and funding.
Nursing advocates want assistance in preventing workplace violence, such as the gunshot fired at an Austin hospital pedestrian bridge and the death of two employees in a Dallas hospital shooting last year. "We'd really like to see workplace violence"  addressed," Dyana Rice, a Baylor Scott & White nurse in Temple, said. "Some things in order to help mitigate that."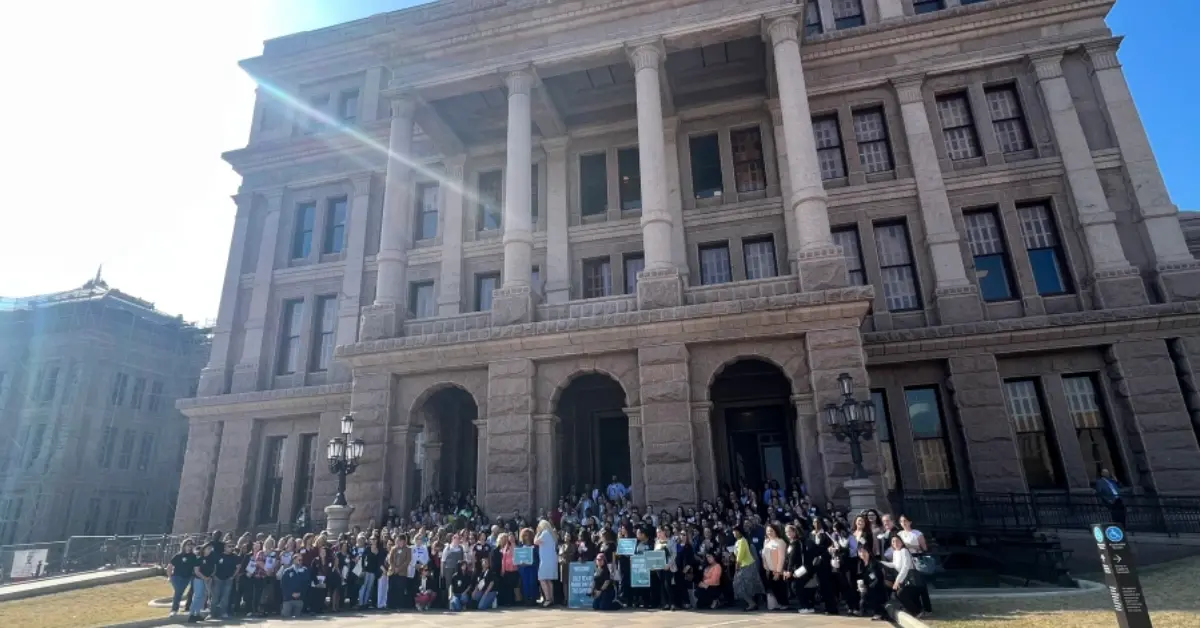 According to the Bureau of Labor Statistics, healthcare workers were five times more likely to experience workplace violence in 2018, as previously reported by KXAN, and the trend has been steadily rising since at least 2011.
Last year, John Riggi, the American Hospital Association's national advisor for cyber security and risk, told KXAN that "most all hospital CEOs I speak to across the country now say, along with cyber threats, physical threats of violence against staff is a top-risk issue."
Doctors could obtain a Texas medical license in as little as 10 days. What does this mean to you? The Texas Nurses Association is also requesting funds to address what it calls a "significant shortage" of healthcare workers across the state. The TNA is requesting funds to assist nursing schools in increasing their applicant pools and hiring more teachers.
Below down we have given a Tweet from Texas Nurses Association
Check out these future RNs from @GalenCollege at #TXNurseDay! pic.twitter.com/XJ4hMHNIcJ

— Texas Nurses Association (@TexasNursesAssn) February 28, 2023
"At some point in your life, you will be touched by a nurse, maybe you've already been touched by a nurse," said TNA CEO Serena Bumpus. "And, in order for our health care system to continue to thrive, they need nurses working in those hospitals."
"Nurses are some of the hardest workers in health care," she adds. "And, we're coming out of the pandemic, and I think nurses are really empowered to speak up."
If you liked reading our article then make sure to bookmark our website kerrvillebreackingnews.com for future updates.