OBX Season 3 will be premiered on Netflix Soon. The Outer Banks teens haven't shown on our screens in over a year and a half, but this month they finally make a triumphant comeback on Netflix.
After the Pogues narrowly fled Ward Cameron's (Charles Esten) container ship without the Cross of Santo Domingo and landed on a desolate island in the Caribbean, Outer Banks Season 3 picks up a few weeks later.
They learn how many people are chasing the Royal Merchant's riches and the extent each is prepared to take to obtain the loot as they make their journey back home.
Here's everything you need to know about Outer Banks Season 3—from the new bad guy to the shooting locations:
What Is The Plot Of OBX Season 3?
The Pogues are no strangers to treasure hunting, but in Outer Banks Season 3, they find themselves in the sights of a cruel Caribbean Don, making their search for the Royal Merchant money life or death.
The third season starts with John B, Sarah Cameron, Kiara, Pope, JJ, and newcomer Cleo washing up on a deserted island, which JJ immediately dubs Poguelandia. However, their beautiful getaway is cut short when they learn how many enemies they've amassed over the previous few months.
The crew must take extraordinary steps because they are broke and far from home in order to get back to the safety of the Outer Banks, but they have no idea that fresh dangers and unexpected, perhaps fatal events are waiting for them.
OBX 3 also sees John B reconcile with his father, Big John, whom he had believed to be dead for the previous year. So it's not all bad news for the Pogues. In spite of his near-death experience, Big John is now more determined than ever to recover the wealth, as evidenced by the fact that he was discovered to be alive in the last seconds of Season 2.
Of course, there would be some romantic intrigue since it is the Outer Banks. John B. and Sarah Cameron's marriage is put to the test for the first time in Season 3, while J.J. and Kiara continue to deny their feelings and Pope once more risks everything for love.
Where Does The OBX Take Place?
Kildare Island in North Carolina is the location of Outer Banks. Although the town and its surrounding county are made up, they were named after the real-life Kill Devil Hills and Dare County, two of the three that make up the Outer Banks.
However, the majority of the show is recorded in and around Charleston, South Carolina, not at the Outer Banks (production on Season 3 took place in Spring 2022). Barbados was used to film the Caribbean-themed episodes of the season.
Who Will Be Part Of The OBX Season 3 Cast?
John B (Chase Stokes), Pope (Jonathan Daviss), JJ (Rudy Pankow), Sarah Cameron (Madelyn Cline), and Kiara are all back for Season 3 of Outer Banks (Madison Bailey).
Rafe (Drew Starkey) and his father Ward (Charles Esten), who has been revived, cause havoc on the Kook side of the island, while Topper (Austin North) starts to work with the crew as a sort of ally.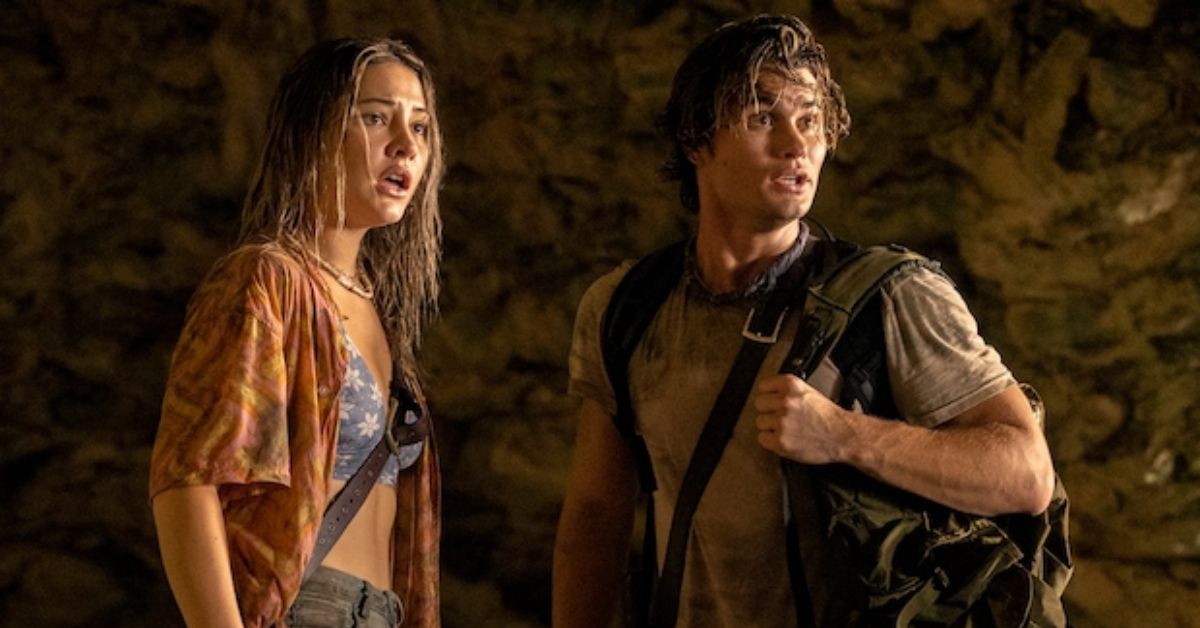 Carlacia Grant, who plays Cleo, has been promoted to series regular for Season 3, appearing in every episode with her fellow Pogues in addition to the returning performers. Charles Halford as Big John, Andy McQueen as the evil Carlos Singh, a vicious Don on his own treasure hunt, and Lou Ferrigno Jr. as Ryan, Singh's top enforcer, are more additions to Outer Banks Season 3.
When does Netflix's Third Season Of OBX Premiere?
Season 3 of Outer Banks debuts on February 23. The entire season's 10 episodes will be released on Netflix at once. The "Pogues for Life" mentality of the protagonists will be tested more than ever in OBX 3. As the search for wealth ascends to perilous new heights, relationships are put to the test and new alliances are formed.
"The Pogues recognize that their adventures in the first two seasons were simply the prologue to the granddaddy of all treasure hunts," say creators Jonas Pate, Josh Pate, and Shannon Burke.
Is There A Trailer For OBX Season 3?
Get ready for more Pogues vs. Kooks action with the Outer Banks Season 3 trailer from Netflix:
Final Lines: OBX Season 3 will be premiered on Netflix On the 23rd of February. Hope You liked our article on OBX Season 3.
You can bookmark our site Kerrvillebreakingnews.com for reading more such articles.