Overwatch Season 3 has been released today on 7th February. Fans of Overwatch 2 on the PS4, PS5, Xbox Series X/S, Xbox One, PC, and Nintendo Switch are counting down to the commencement of Season 3.
Overwatch Season 3: What's New In It?
The next Overwatch 2 season will debut on February 7 at 6 p.m. UK time. It goes without saying that a sizable new update and a new Battle Pass with a variety of Legendary skins, emotes, sprays, and other items will accompany the start of the new season.
The Amaterasu Kiriko legendary skin, which is included with the Honey Bee Mercy skin in the Starter Bundle and the Beekeeper Sigma skin in the Ultimate Battle Pass pack, is the most notable new cosmetic.
Speaking of cosmetics, the new season's ability to earn credits with the Battle Pass is one of its more intriguing elements.
The credits can be applied to more than 250 different Overwatch original cosmetic items in the item shop. The new season also introduces the map of the Antarctic Peninsula, which has an abandoned Ecopoint station.
Additionally, Blizzard will introduce a new Streamer Protect feature that will enable broadcasters to conceal important data while playing live games.
Overwatch 2 Season 3 All Skin Events 🎁

📈S3 Battle Pass Free Tier 5 (Feb 7 – 21)
💎Ashe Legendary Skin Free Twitch (Feb 7)
💘Ultimate Valentine's (Feb 14 – 28)
✊One-Punch Man Collaboration (March 7 – April 6)
🐷PachiMarchi (March 21 – April 4)
🏆#Overwatch2 World Cup New Skins pic.twitter.com/v7BKoXMtWn

— Naeri X 나에리 (@OverwatchNaeri) February 7, 2023
Check out the patch notes below to learn more about the gameplay adjustments and enhancements.
General Updates In Overwatch Season 3
Accessibility Improvements
• Improved Subtitles Options: text scalability, character portrait icons, speaker name, text color, background color, and subtitle preview in the options menu
• Added mouse cursor size setting for PC
• Added setting to select custom colors for Group and Alert colors in the UI. Preview feature added to preview custom colors in the accessibility options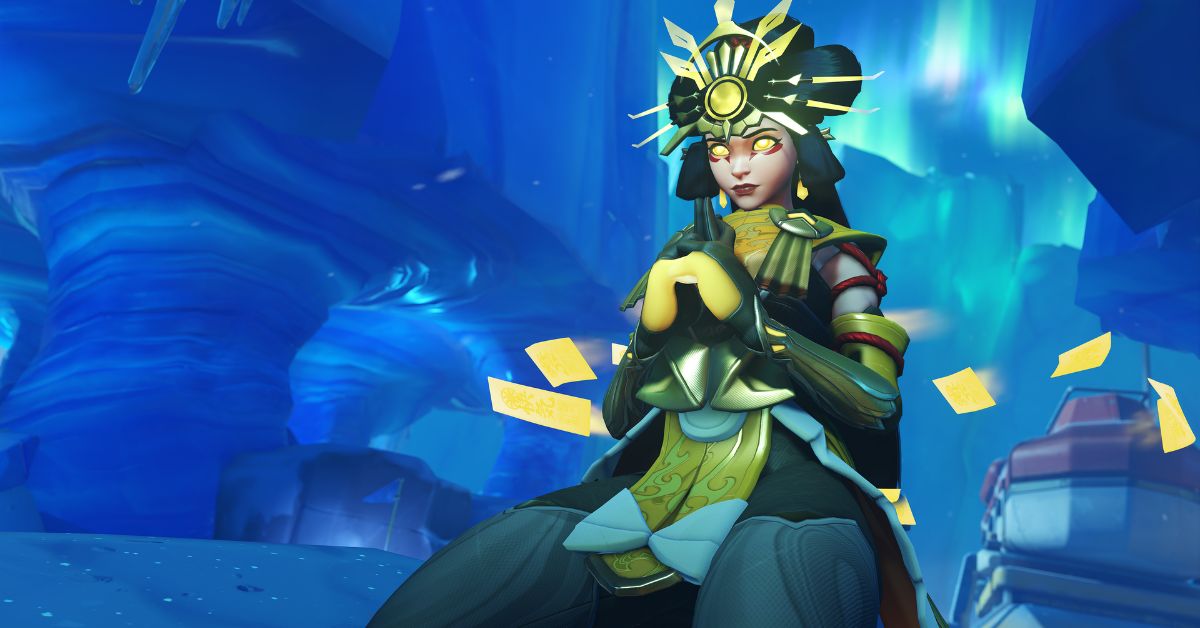 Challenges
• Added challenges to unlock "Silhouette" player icons for all heroes
• Added tracking for each of the roles for the Weekly "Role Mastery" challenge
• Added Ramattra unlock challenges
• Partial progress through the season three Battle Pass is now carried over to the "Wins for Ramattra" challenge
Endorsements
• Players can now endorse the opposing team
• All players can now be endorsed in Free-For-All game modes
Game Report
• Players can view scoreboards from previous matches within the View Game Reports menu found in the History tab of the Career Profile
Must Check:
Mystery Heroes Changes
• Mystery heroes now limit each team to a maximum of three of each role.
 – Example: You are Reinhardt in Mystery Heroes. Your team also includes Mercy, Ana, and Lucio.
 – When you die, you cannot respawn as a Support hero because there are already three Support heroes on your team. You will either be respawned as a Damage or a Tank hero
• This new maximum role limit can be changed in Custom Games under Settings > Modes > All > Random Hero Role Limit Per Team,
• This setting only functions when the Respawn as Random Hero setting is enabled
Overwatch Credits Are Back
• Overwatch Credits, which were previously labeled "Legacy Credits" and were not earnable in Overwatch 2, can now once again be earned through progressing in the Season 3 Battle Pass
• All players can earn up to 1500 credits as free rewards, and another 500 credits are available as premium rewards in the Season 3 Battle Pass
• Credits can be spent in the Hero Gallery, which now contains nearly all seasonal Epic and Legendary-tier skins released prior to the launch of Overwatch 2.
 – This includes many skins that were previously only available for purchase with Coins in the "Just for You" section of our Shop
Ping System Update
• Pressing Ability 1 or Ability 2 when the ping wheel is open and when these abilities are on cooldown now prints these cooldowns in the chat
 – Example: If Baptiste's Immortality Field is on cooldown and you press the key/button to activate the ability while the Ping Wheel is open, the cooldown for the ability will be printed in the chat
Read More:
Final Lines: Throughout the season, additional features, products, and in-game activities will be released, including the One-Punch Man crossover on March 7 and the LoverWatch Valentine's Dating Sim on February 13.
You can bookmark our site Kerrvillebreakingnews.com for reading more such articles.