Owl House season 3: The Owl House, a Disney animated series that has received a lot of praise for its positive representation of LGBTQ+, is back for season three, but it is unfortunate that this new chapter will be the last time we see Luz, King, and Eda because the show is officially coming to an end. The Owl House is back for season three.
Despite how disappointing it may seem, there are still some truly amazing episodes of The Owl House to come. So, what exactly can we anticipate from them, and when should we anticipate
 Owl House Season 3 Release Date
On October 15, Disney Channel made the first episode of the third season of The Owl House available to viewers as a special. If you were unable to view it when it originally aired, you may now do so on Disney+. On January 21, Disney Channel will broadcast the second episode of the series, which will be named "For the Future." Episode one became available on Disney+ two months after it initially aired on Disney Channel; hence, we anticipate that episode two will follow suit and become available on the platform in the month of March.
one#TheOwlHouse pic.twitter.com/Nt7bYnKVjR

— Dana Terrace (@DanaTerrace) January 21, 2023
There is currently no set date for the release of the third and final episode. However, because there is a gap of three months between the first and second episodes, it is likely that it will premiere on Disney Channel in April and then arrive on Disney+ in June. Also, read about Obi-Wan Kenobi Season 2.
Owl House Season 3 Cast
It only seems sensible that the same cast of characters who were introduced in the first episode of the third season will also be included in the episodes that follow, along with the voice actors who portray them.
This includes:
• Sarah-Nicole Robles as Luz
• Wendie Malick as Eda
• Alex Hirsch as King
• Isaac Ryan Brown as Gus
• Michaela Dietz as Vee
• Tati Gabrielle as Willow
• Elizabeth Grullon as Camila
• Zeno Robinson as Hunter
• Mae Whitman as Amity
• Fryda Wolff as The Collector
• Philip Wittebane as Belos
Owl House Season 3 Plot
The series was developed by Dana Terrace, and it tells the story of a human girl who, while on her way to summer camp, unintentionally discovers a doorway to the Demon Realm. Here, she makes friends with a witch with a bad attitude and the demon that lives with her, both of whom encouraged her to follow her dream of becoming a witch.
After being pulled through a portal into the human world and desperately trying to find a way back to the Demon Realm in the premiere episode of season three, Luz, Amity, Hunter, and Willow will finally make it back to the Boiling Isles in episode two. This comes after they were pulled through a portal into the human world in the premiere episode of season three. Also, consider reading Big Sky Season 4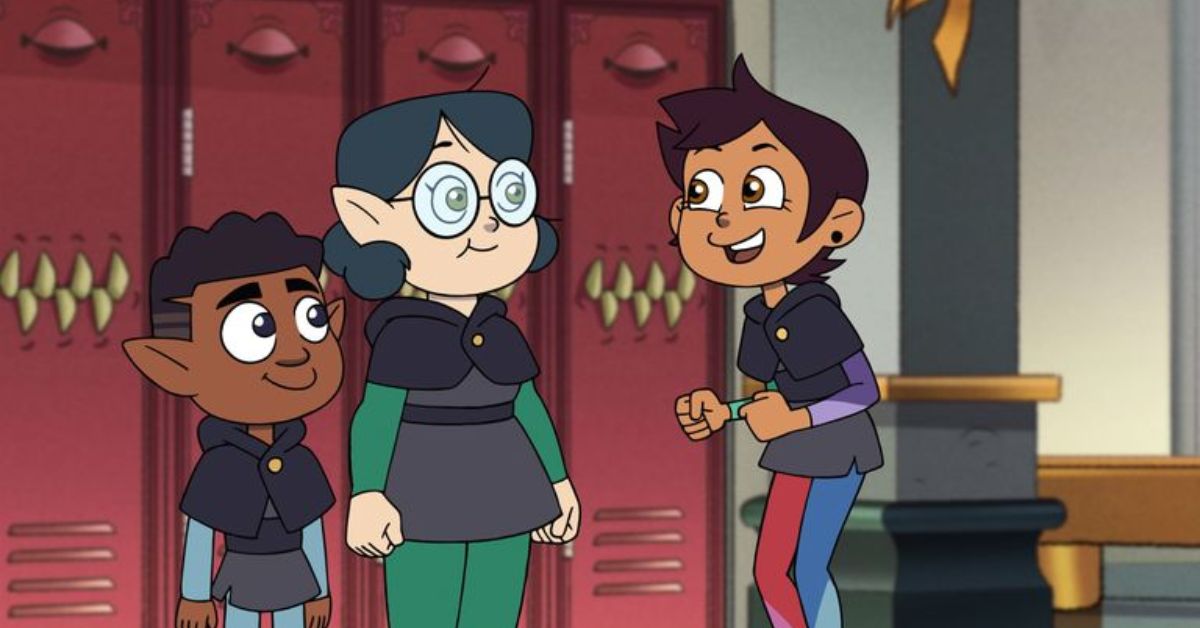 However, while Luz and the rest of the group were gone, the Collector managed to seize control of the situation, and he is currently inflicting havoc. Now they are in a race against Belos to catch up to the Collector so that they might finally free the Isles from his grasp. You can also go for Ozark Season 5
Owl House season 3 trailer
Now! You can view the teaser for the second episode of the third season below, which has just been released. You can count on us to keep you informed the moment any fresh footage related to episode three becomes available.
"There are a few business people who monitor what fits into the Disney brand, and one day one of those guys decided that TOH didn't match that 'brand,'" she wrote in the email. "There are also a few business people who oversee what fits into the Marvel brand." "The plot is told in installments (BARELY compared to any regular anime lol), our audience tends to be older, and that just didn't suit the preferences of this one particular individual.
That sums it up! Isn't that a crazy thought? I really feel like my insides are being ground up, my head is being boiled, and my shins are being kicked. The situation is terrible, but it is what it is. "
Final Lines: Unfortuitously, The Owl House's second season hadn't even finished broadcasting when it was announced that the show's conclusion will be presented in three 44-minute specials rather than the show's customary total of 20 episodes for its third and final season.
Follow our website Kerrvillebreakingnews.com for more such news.