This week on Eye on Politics (original air date: March 3), political reporter Jack Fink deconstructs a proposal to lower the state sales tax, the findings of a school safety audit, and what Florida Gov. Ron DeSantis' visit to Texas says about his presidential ambitions.
Discussions About Student Safety At The Texas Capitol
Top school safety officials briefed lawmakers Tuesday at the Texas Capitol on the findings of the state's first random intruder detection audits. Inspectors audited 2,800 campuses in Texas between September and December.
Inspectors were unable to gain unauthorized access to 95% of them. Inspectors were able to enter the school in 5% of the cases, or 140 schools. Kathy Martinez Prather, Director of the Texas School Safety Center, would not say which schools were involved, but she did say the findings were positive overall.
Other texas related news:
Martinez Prather stated that 72% of the campuses did not require any corrective action, while 28% did require some sort of corrective action – but did not provide specifics. Following the deadly mass shooting at Robb Elementary School in Uvalde on May 24, 2022, Governor Greg Abbott directed the Texas School Safety Center to conduct intruder detection audits.
Governor Greg Abbott posted a Tweet about a meeting with members of the Texas House and Senate.
After walking into an unlocked rear door, a gunman shot and killed 19 students and two teachers.
Efforts To Combat Illegal Voting
A Senate committee has approved and sent to the full Senate a new bill to toughen penalties for illegal voting in Texas. Senate Bill 2 was approved by the State Affairs Committee on Monday afternoon, 7-3. Lt. Governor Dan Patrick has made this legislation one of his top priorities.
Under SB 2, Texas would restore the penalty for illegal voting from a Class A misdemeanor to a second-degree felony, as it was two years ago. Senator Bryan Hughes, R-Mineola, the bill's author, stated during a hearing at the Capitol that the legislation would also remove the requirement that a person knows it is a crime to vote.
"Law ignorance is not a defense," he said. "Under SB 2, if you are a felon and know you are a felon, you do not have to also know it is illegal for felons to vote." Hughes' proposal is in response to the high-profile case involving Tarrant County's Crystal Mason.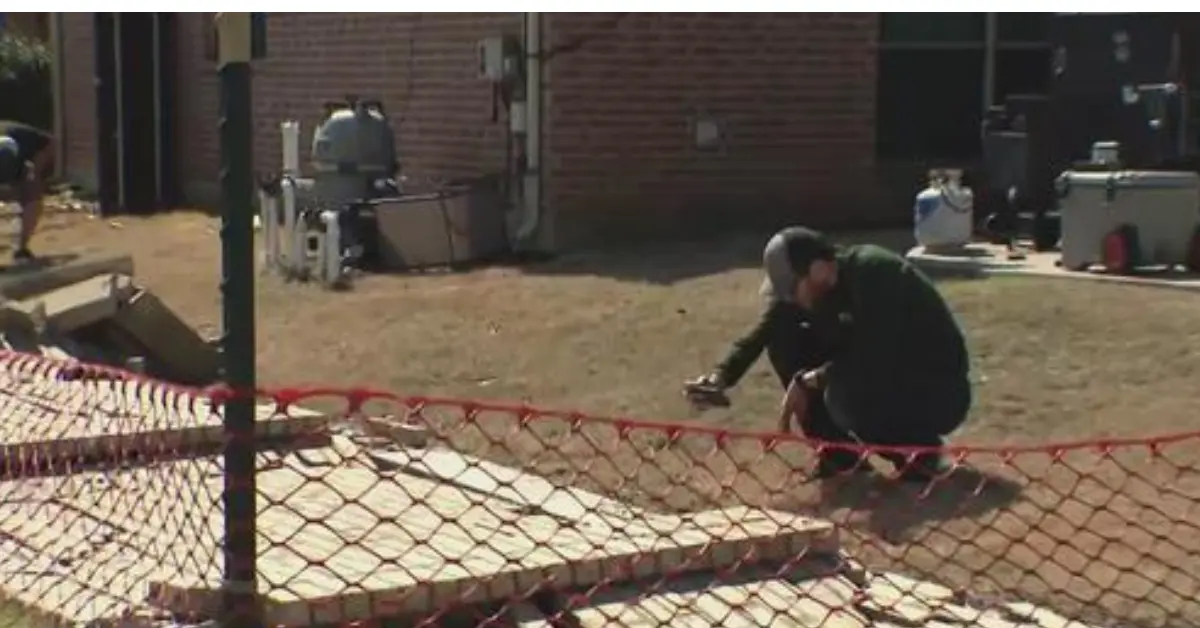 Last year, the state's highest criminal court, the Criminal Court of Appeals, ruled that a lower appeals court erred in failing to require proof that Mason actually knew voting while on supervised release after serving time in federal prison for tax fraud was a crime.
Should The State Reduce Its Sales Tax?
A new bill would reduce the state's share of sales tax from 6.25% to 5.75%, potentially saving you money on a variety of goods, including high-ticket items. The legislation comes as state lawmakers consider how to return money to Texans now that the state's budget surplus has reached a new high of nearly $33 billion.
The bill was written by Democratic State Senator Royce West of Dallas. "This is the session in which Texans will see tax relief," he predicted. "And, from my perspective, we want to ensure that we give the greatest number of Texans tax relief."
Conservative Republican State Senator Bob Hall, whose district includes Rockwall and portions of eastern Dallas County, supports the bill and has agreed to co-author it: "When we have such a large surplus, I believe it is the ideal time to say that we can reduce some of our revenue streams, one of which affects all Texans. I can't imagine any counter-arguments."
Both Senators stated that they remain committed to lowering property taxes for homeowners and small to medium-sized businesses. If lawmakers approve it and Governor Greg Abbott signs it, it will go into effect on Oct. 1.
Florida Governor Ron Desantis Is In Texas.
The calendar says 2023, but there's a lot of talk about 2024 and the presidential election. Many Republicans are excited about the prospect of Florida Gov. Ron DeSantis running for president against former President Donald Trump, former UN Ambassador to the UN, and South Carolina Gov. Nikki Haley, among others.
You might also be interested in:
DeSantis is in Texas this weekend to address the Republican Parties of Dallas and Harris Counties. While DeSantis has not declared his candidature for president, SMU Political Science Professor Matthew Wilson described his visit as a step toward the White House in 2024. "This clearly indicates that he has national aspirations," he said.
To stay updated about future news bookmark our website kerrvillebreackingnews.com .