Presidents Day 2023 arrives as winter drags on, sometimes providing a joyous three-day weekend following the holiday season and Martin Luther King Jr. Day in January. There are no federal holidays after Presidents Day until May, ending a long streak of three-day weekends in the calendar.
Apart from the obvious respect for past Presidents in the name, many people are unaware of why we chose the day we did or the road it took to get there. Here's when Presidents Day will be in 2023, as well as a primer on the federal holiday.
When is Presidents Day in the year 2023?
This year, Presidents Day occurs on Monday, February 20. Every year on the third Monday of February, Presidents Day is observed. The date of Presidents Day changes every year, thanks in part to President Lyndon B. Johnson's signing of the Uniform Holiday Law in 1968.
To avoid midweek shutdowns and add long weekends to the federal calendar, the Uniform Holiday Bill required that three holidays, including Presidents Day, fall on Mondays.
What exactly is Presidents Day?
As a commemoration of the nation's first President, Presidents Day is also known as Washington's Birthday. Nevertheless, George Washington's birthday is on February 22nd, not February 20th. Alternatively, it may be February 11th. George Washington was born on February 11, 1731, during a period when Britain and its colonies utilized the Julian calendar, a product of the Roman republic that had fallen out of favor in 1582.
It was continued in use by the British until 1752. Long before it became a public holiday in 1879, the country observed Washington's birthday as a mark of respect. It was observed on the third Monday of February following Johnson's Uniform Holiday Bill. During this time, the nation began to use the holiday to honor not just Washington, but also Abraham Lincoln, whose birthday is February 12.
As president's day is here. everyone is supporting their favorite president below we have given a tweeter post where trump is getting support. 
Don't forget to Wish Our President Trump a Happy President's Day Monday ,February 20/2023

FJB pic.twitter.com/apMgT2zvjj

— Lady Lady Heidi A.B.🇺🇸🤝🇷🇺🤝🇮🇱♥️🦅🐻 (@LadyladyHeidiAB) February 15, 2023
Republican Representative Robert McClory pushed the initiative, which sparked controversy among those who opposed changing the day on which we celebrate Washington's birthday. "We are not changing George Washington's birthday," McClory said.  "We would make George Washington's Birthday more meaningful to many more people by having it observed on a Monday."
You may also like:
He also recommended changing the name to Presidents Day so that the birthdays of Washington and Lincoln might share the celebration. McClory was a member of Congress from Illinois, where Lincoln spent much of his life. Many people were also against it. "If we do this, 10 years from now our schoolchildren will not know or care when George Washington was born. They will know that in the middle of February, they will have a 3-day weekend for some reason." Tennessee Representative Dan Heflin Kuykendall stated.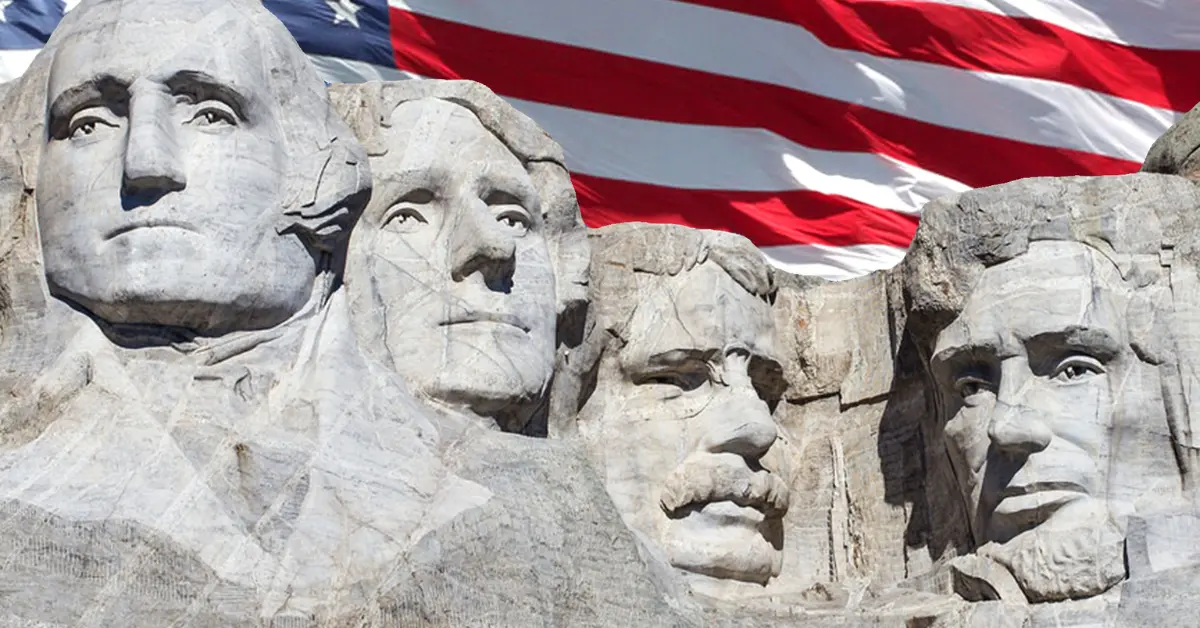 The bill was defeated. While the occasion is more commonly known as Presidents Day, the federal government still refers to it as Washington's Birthday.
Who gets The Day Off On Presidents' Day?
Federal holidays are those observed by the federal government, therefore everyone working for one of those groups has the day off. If a federal holiday falls on a weekend, it may also be observed on Monday or Friday.
Federal government-recognized holidays include:
January 1st is New Year's Day.
Martin Luther King, Jr. Day is observed on the third Monday of January. Washington's Birthday, or
Presidents Day is observed on the third Monday of February.
Memorial Day is observed on the last Monday of May.
National Independence Day is celebrated on June 19th.
Independence Day is celebrated on July 4th.
Labor Day is celebrated on the first Monday of September.
Columbus Day and Indigenous Peoples' Day are celebrated on the second Monday of October.
Veterans Day is observed on November 11th.
Thanksgiving Day is celebrated on the fourth Thursday of November.
Christmas Day is on December 25th.
These holidays, however, are not guaranteed for people who do not work for the federal government. Federal holiday time off is a benefit agreed upon by the employer and employee, according to the Fair Labor Standards Act. In other words, your company is not required to provide you with paid time off on federal holidays.
conclusion: Presidents Day is an important federal holiday that honors the leaders of the United States who have helped shape the nation's history. While the holiday began as a way to celebrate the birthday of George Washington, it has since expanded to honor all past U.S. presidents. The significance of this holiday goes beyond just a day off from work or school, but is a time to reflect on the contributions of past presidents and to appreciate the freedoms and opportunities they have worked to provide for us.
If you like reading this informative article don't forget to follow us on Twitter @kerrvilleBN where we post news and entertainment-related articles regularly