Advocates for reproductive justice are supporting a couple from the Dallas area after police removed their 3-week-old baby due to worries about her medical requirements.
On Thursday, more than two dozen supporters of reproductive justice, advocates, and members of The Afiya Center gathered outside the Texas Department of Family and Protective Services, or DFPS, in Dallas to demand that Mila be returned to her parents, Rodney, 37, and Temecia Jackson, 38. Mila, who was born on March 21, was taken into state custody last month after a pediatrician informed authorities that Mila's parents decided not to take her to the hospital for treatment of her jaundice, preferring to treat her at home instead.
"The doctor gave them options for care that the family agreed to follow," Qiana Arnold, a doula and birth justice advocate with the Afiya Center, told NBC News. "They even agreed to connect the doctor with their midwife, but they were clear that they were keeping their baby under the midwife's care. It felt like retaliation from the doctor."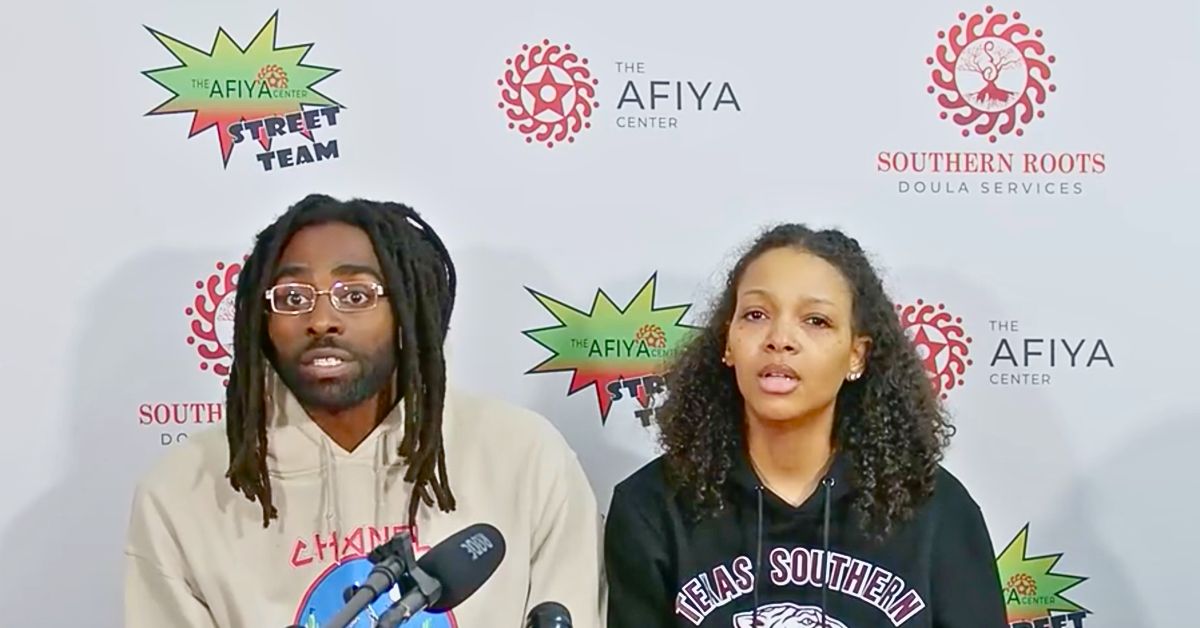 She claimed that the center's affiliated licensed midwife, Cheryl Edinbyrd, who delivered Mila for the Jacksons, promptly called it after Mila was taken by the police.
Despite declining to comment on any specifics of the case, Baylor Scott & White Health, which employs Dr. Anand Bhatt as a pediatrician, stated in a statement that the healthcare system complies with "reporting requirements set forth in the Texas Family Code and any other applicable laws. " Bhatt, though, reportedly told court authorities that he "authorized the support of CPS to help get this baby get the care that was medically necessary and needed," according to KABC.
According to the Johns Hopkins All Children's Hospital, neonates frequently have jaundice, which happens when the baby's blood contains excessive bilirubin. Jaundice typically causes a baby's skin and eyes to turn yellow. According to Johns Hopkins, the parents and midwife had already started treating Mila for jaundice with milk and sunlight, both of which are typical, efficient therapies for jaundice.
According to the Jacksons, the Jackson family has now been separated from their daughter for more than two weeks due to a postponed court hearing. At a news conference organized by the Afiya Center and the social justice organization Next Generation Action Network earlier this month, they stated that they thought authorities were solely pursuing them because Temecia Jackson gave birth at home and used a midwife.
View this post on Instagram
Police in the couple's neighborhood of DeSoto, Texas, a suburb of Dallas County, said they attempted to do a welfare check at the residence on March 25 but were refused entrance. Three days later, Mila was taken from the house by DFPS representatives and Dallas County constables. About to end of this news we can share the latest piece of news about Planned Musical Selections For April 18 Concert In Fredericksburg, Texas.
"We are just as heartbroken today as the moment the Constables removed her from my arms," Temecia Jackson said in a video update shared Wednesday on Instagram. Her husband added: "We're still without our daughter and it's been 14 days. Every moment we're thinking about her, seeing her smile."