The charges against a mother from Santa Fe who had been jailed in connection with an ongoing dispute with her neighbor over a Confederate flag have been withdrawn by the District Attorney's Office for Galveston County.
At a press conference held on Saturday, civil rights attorney Randall Kallinen stated that the charges against Rosie Stone, who had lost her son in the shooting that took place at Santa Fe High School in 2018, had been dropped due to a lack of sufficient evidence.
Custody By The Santa Fe
Kallinen made this announcement during the press conference. Stone was taken into custody by the Santa Fe Police Department, who then filed charges against him for trespassing and resisting arrest.
"There has been an ongoing harassment and this flag, this Confederate flag which some people say is a sign of racism, has been meant to harass Rosie's elderly parents," Kallinen said.
Kallinen demonstrated with images how the flag had been hung on Stone's parent's fence, as he claimed the evidence reveals.
"If it had been totally on the other side like it had before that was fine, but it had been put on Rosie's parent's property time and time again," he said.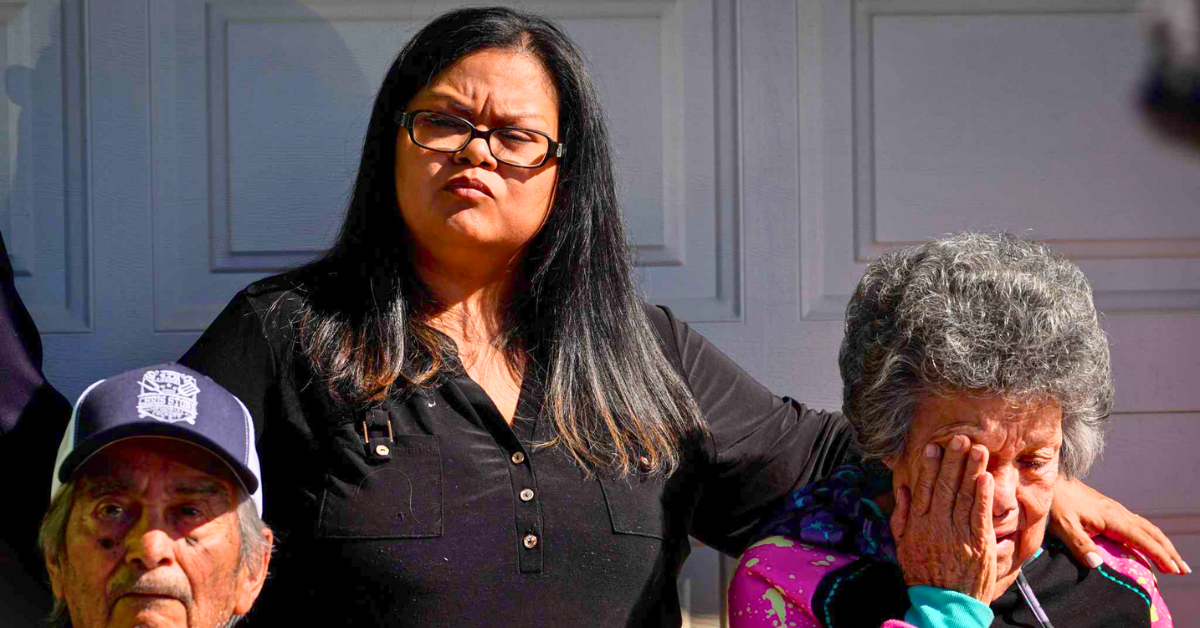 Stone has accused Randy Turrentine, who lives next door to her, of using the flag as a weapon to harass her and her family. The assertion that the flag was not on Stone's parent's property comes from Turrentine's brother.
"That flag was not on her parent's property, the flag was on my brother's fence, that wood fence is my brother's fence, it's not their fence it's my brother's fence," said Ronnie Turrentine.
According to Kallinen, what Rosie did was completely within her legal rights. He said that all Rosie did was remove the item from her parent's property, which is within her legal rights. In addition to this, he demanded that an investigation be opened into the actions of the police department in Santa Fe.
"We are calling on the Santa Fe Police Department to discipline it's officer for what happened. We're going to ask the Galveston County Civil Rights Division of the District Attorney's Office to investigate, we're going to ask the Department of Justice to come in and ask the police why did you allow this flag to be on their property," Kallinen said.
Stone expressed the hope that the problem could be solved in the future.
"I hope that going forward we can get this all resolved, what I need people to understand is that this is not the first time that I've dealt with the city of Santa Fe and the police department," she said.
Erica Simon tweeted that FIGHT OVER FLAG. You an take a look below:
FIGHT OVER FLAG: Rosie Yanas, mother of Chris Stone — one of ten killed in the Santa Fe HS massacre — believes her neighbor flies his Confederate flag to intimidate her and her parents. When she took it down, she was arrested and put in jail.

I'm live at 5. pic.twitter.com/or6gEwszey

— Erica Simon (@EricaOnABC13) February 3, 2023
She also mentioned that she didn't want to be in this circumstance, but she feels as though she has no choice but to take action.
"I don't like what's going on, I haven't liked it at all, this isn't something that I want to be doing, but I have to because my parents are too old, they can't be handling this kind of situation," she said.
The news that the charges will no longer be pursued was, according to campaigner for civil rights Shelby Stewart, a happy day for justice. At the end thi news you can read about the Texas Targets Renewables Despite Advantages.
He remarked, "Today is a wonderful day for justice, and we know that the race does not belong to the swift nor the battle to the strong, but to she who endures to the end." "Today is a good day for justice," he said. "The race does not belong to the swift nor the battle to the strong."