For more than 25 years, employees at Katie's Fish Market in Galveston have been selling freshly caught fish, and right now, the business is flourishing. The aquatic life that thrives in Galveston Bay, one of the most significant fisheries in the nation, has dominated Nick Gutierrez's life, the manager at Katie's.
However, Nick is now extremely concerned about the wastewater discharge from that fire that Shell has been directing into the Houston Ship Channel days after a significant fire broke out at the Shell Chemical Plant in Deer Park. At times, 11,000 gallons of water per minute were being forced into the ship's passage.
Harris County Judge Lina Hidalgo announced in a tweet, "We are aware that Shell restarted its discharging of wastewater into our ship channel in light of the rain. We're verifying that regulations are followed and that this is the best possible course of action." You can see below:
Nick, whose two brothers are also fisherman in the seafood trade, expresses concern that any negative impact, particularly on the number of shrimp in Galveston Bay, would be disastrous for the area's shrimpers.
"I'm hoping everything is going to be OK, and it's not going to kill tons of shrimp and fish and oysters. The shrimpers need to land every bit of shrimp they can right now. They are already struggling. They don't need any of this," Nick said.
If you liked the current news Please click on the link below to have the latest news:
A.J. Forasiedi and his buddy June Lee, who both reside in Galveston and basically exist off of fresh seafood, are also keeping a careful eye on the situation.
"I'm afraid eventually it's going to affect the fish in Galveston Bay. I don't want it to, but I'm afraid it will," said A.J.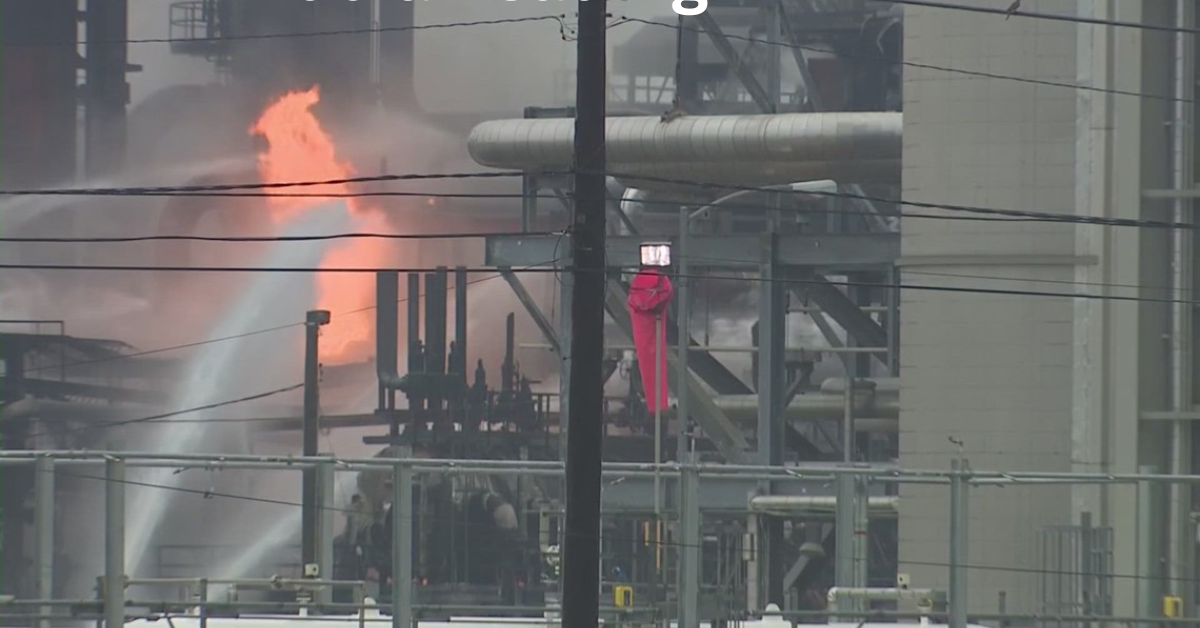 Officials from Shell claimed that they, the Texas Commission on Environmental Quality, and Harris County Pollution Control regularly monitor the water in the vicinity.
If you like what we are doing and want to show your support, you must follow us on Twitter.