, Texas Attorney General Ken Paxton sued President Biden for signing last year's federal government budget bill, claiming it was illegally passed out of Congress. Paxton claims in a case filed in federal court in Lubbock that the United States House of Representatives requires a physical majority of its members to approve the legislation.
However, the majority of House members voted by proxy on the spending deal, which Paxton claims renders it null and void. The budget bill, which was sent to Biden's desk by the US House last December, funds federal programs for the remainder of the fiscal year. Only 201 members were present for the vote, with the majority of members have returned to their districts for the holiday break.
Similiar Informative news:
Members could vote by proxy under regulations put in place by then-House Speaker Nancy Pelosi to account for the COVID-19 outbreak. "At the Founding, 'present' meant '[n]ot absent; face to face; being at hand,'" Paxton said in his lawsuit, referencing a contemporary dictionary. The White House did not reply quickly to a request for comment.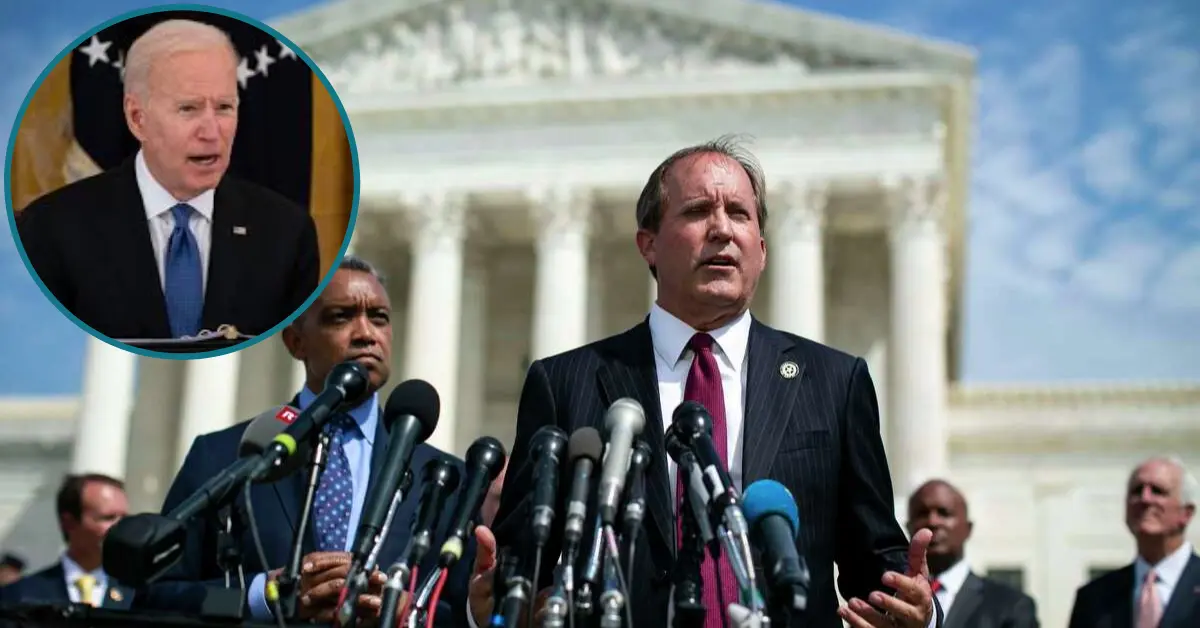 Throughout the pandemic, members of both parties commonly used proxy voting, including for reasons unrelated to dealing with or avoiding the disease. It was normal practice to use proxy voting to handle district business, make media appearances, or meet with constituents. After seizing the gavel, House Speaker Kevin McCarthy removed proxy voting, alleging that it was being misused and was not conducive to floor discourse.
What Did Paxton Ask The Authorities?
Paxton asked the court to declare the omnibus package unconstitutional and unenforceable. The bill provides $1.7 trillion in funding, including increases for Ukraine, the Defense Department, and veterans' care. The bill received bipartisan support in the Senate but was met with furious resistance from Republicans in the House. The leading Republican on the House Appropriations Committee, U.S. Rep.
Kay Granger was particularly vociferous in her opposition to the 22% increase in spending for nondiscretionary, nondefense programs. Since seizing control of the lower chamber, House Republicans have been attempting to reduce federal funding by leveraging the debt ceiling to sway Democrats. House Budget Chair Jodey Arrington, R-Lubbock, and Rep. Chip Roy, R-Austin, have emerged as key figures in the effort.
This is not the first time that the texas attorney has sued president Joe Biden. He disagreed with Biden many times in the past too. Below we have given a Tweet that shows Paxton's past legal action against president Biden
Texas AG Paxton sues Biden hoping to resurrect Keystone XL pipeline

Texas — Working with his counterpart in Montana, Texas Attorney General Ken Paxton has sued President Joe Biden, arguing that the presidential order blocking construction of thehttps://t.co/u4SFucOOUI pic.twitter.com/YXhTiUUYul

— Heaven T-shirt Shop (@HeavenTshirtSh1) March 19, 2021
Paxton also claims that the package places an excessive burden on the state by incorporating safeguards to protect pregnant workers, especially state employees. Employers are required to make "reasonable accommodations" during pregnancy and childbirth, and employees can sue if their employers do not comply.
News you must read:
Texas attorney Paxton claims the clause is unnecessary because Texas already provides adequate pregnancy accommodations to state employees and that the federal government lacks the constitutional authority to subject the state to lawsuits for pregnancy accommodations.
Paxton also criticized financing for programs that assist asylum-seekers while awaiting their proceedings in the United States. The program includes housing and education support, which Paxton claims places an additional strain on the state to "spend additional funds on services to illegal aliens that they would not otherwise spend."
For more informative news like this, follow us on Twitter @kerrvilleBN