The US Customs and Border Protection, a sizable number of migrants from Mexico approached a US border entry point in El Paso, Texas, on Sunday to mass enter the nation. As a result, the border was disrupted, and authorities had to set up barricades.
The group formed up and moved toward the border in El Paso, "posing a possible danger to make a mass entrance," the CBP stated in a statement.
The Government Agency
Customs and Border Protection officials "executed port hardening procedures at the Paso del Norte International Bridge on Sunday afternoon," momentarily halting northbound traffic, according to CBP.
"CBP is working to maintain the legal and orderly flow of entry to the U.S. while protecting the safety and security of legitimate trade and travel, CBP facilities and the CBP workforce," the agency said.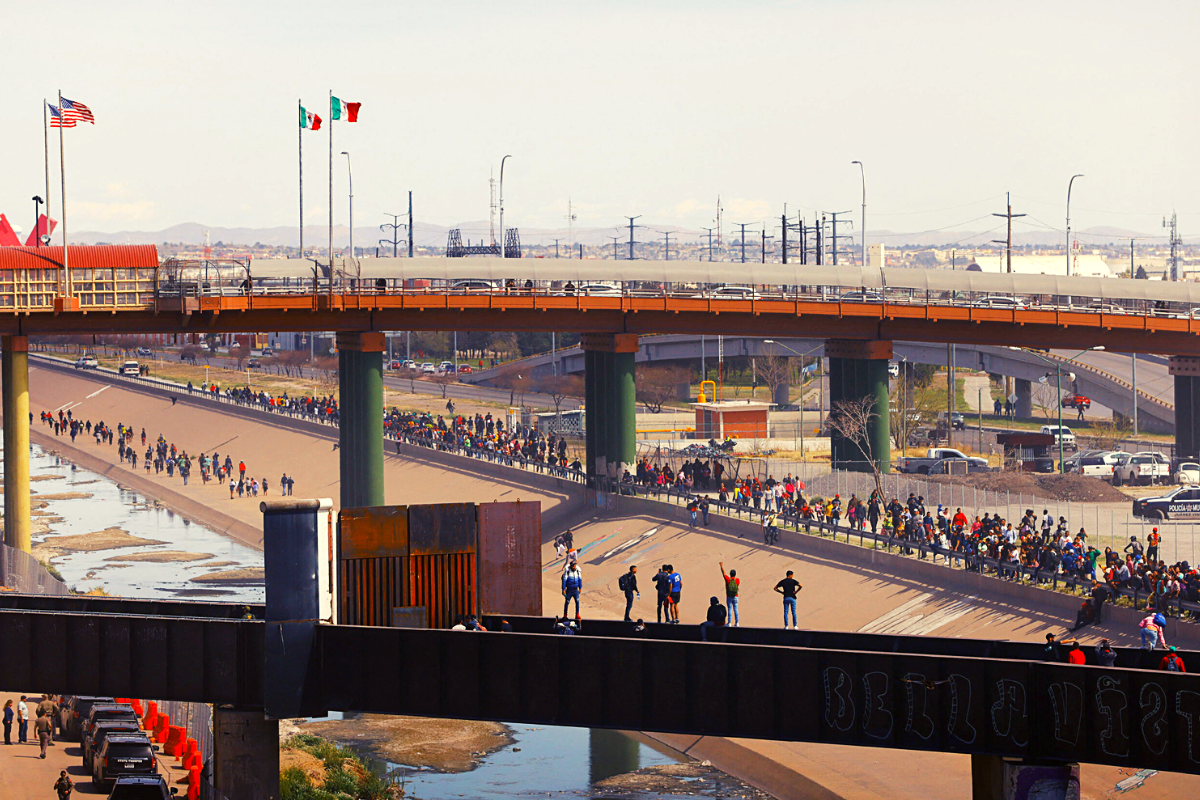 The government agency stated that it had also utilized physical obstacles to impede access. Moreover, the CBP noted that traffic had been suspended at the Bridge but reopened on Sunday evening.
Check some recent news here:
According to the CBP, large migrant groups also caused disruptions at two other border crossings on Sunday. According to the agency, barricades were deployed at the neighboring Stanton border crossing and the Bridge of the Americas crossing earlier in the day for less than an hour at each location.
Mario D'Agostino, the deputy city manager of El Paso, told CNN that the number of people at the Bridge was beginning to decrease at that time.
Marianas Variety tweeted that U.S. officials stopped hundreds of mostly Venezuelan migrants entering the country from Mexico. You can see below:
CIUDAD JUAREZ, Mexico (Reuters) — U.S. officials stopped hundreds of mostly Venezuelan migrants entering the country from Mexico on Sunday after a large group broke through Mexican lines to demand asylum in the U.S., only to be thwarted by barbed wi… https://t.co/cuM0reVw4z

— Marianas Variety (@MVNews670) March 13, 2023
"At this time EOC (Emergency Operations Center) has shut down. Crowds [have] subsided and it's just being monitored," D'Agostino said.
D'Agostino has stated that "no breach has occurred" even though significant numbers have been seen gathering on the Mexican side of the port of entry.