Hundreds of people gathered Monday afternoon outside the Texas Capitol for a rally to show support for the state's LGBTQ community and decry the dozens of proposed restrictions now under consideration. Chants of "y'all means all" came from the crowd as they demonstrated their support for the community.
LGBTQ Rights At Texas Capitol
The "All in for Equality Advocacy Day" started with the event, which took place as a kickoff on the south steps of the statehouse. Equality Texas, the Transgender Education Network of Texas, the Texas Freedom Network, the ACLU of Texas, Lambda Legal, and the Human Rights Campaign helped organize the event.
"LGBTQ people have been cyclically, intentionally and cowardly used as political pawns throughout history over and over and over — no more," Ricardo Martinez, the CEO of Equality Texas, told the crowd Monday. "That stops in Texas."
An Austin-based drag entertainer, Cynthia Lee Fontaine, who competed on an episode of "RuPaul's Drag Race," gave a lip-synced performance to get things started on Monday at the rally. After that, she made some remarks in which she claimed that drag was "under attack" in the state.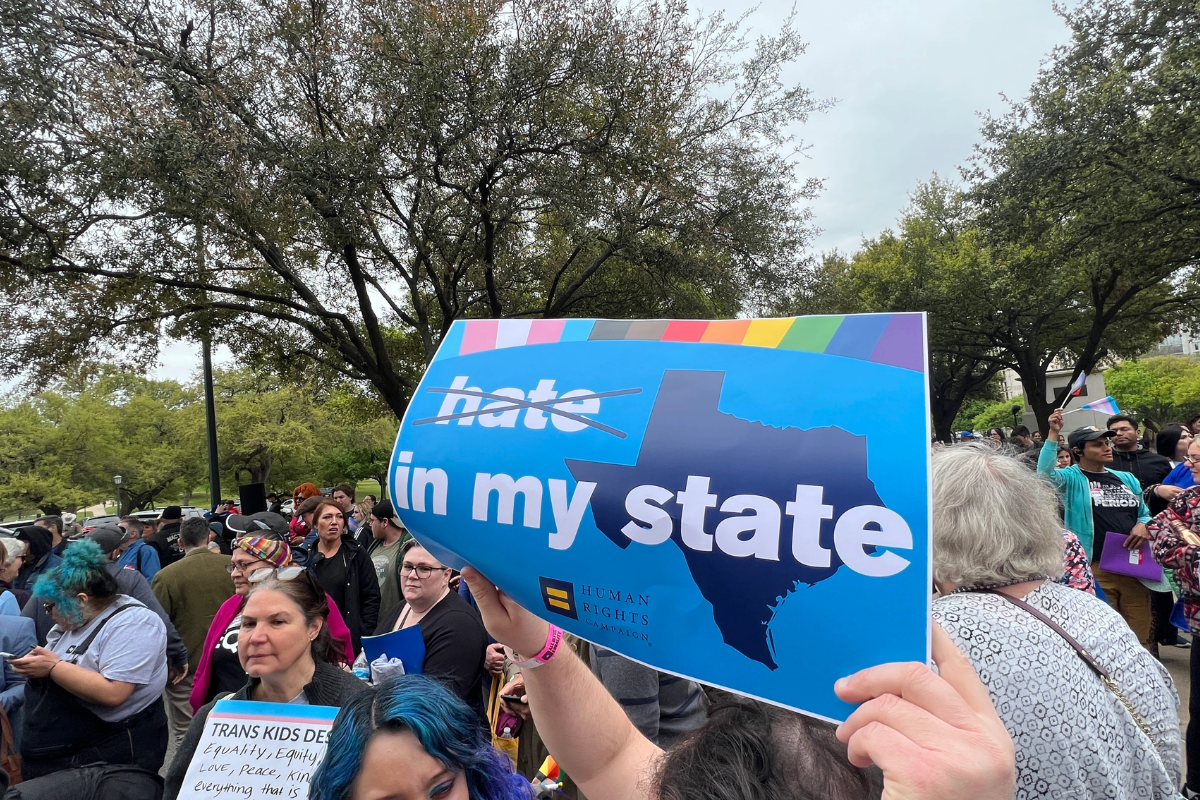 She mentioned several bills, one of which would classify drag performances as a sexually-oriented business in Texas. As a result of this designation, venues would be required to pay a certain fee per customer to host events. LGBTQ advocacy groups have referred to this fee as a "drag tax."
"This will force small businesses to pay $5 per person when they hold a drag event. That's ridiculous," Fontaine said. "Unfairly policing and taxing businesses that create safe spaces for the LGBTQIA+ community harms our community further."
Also, check this news:
A "call-and-repeat" chant that began with them saying "trans rights" followed by the crowd responding with "human rights" was used to bring an end to the rally that was held on the steps of the Capitol by Jonathan Van Ness, who is one of the stars of the Netflix series "Queer Eye." According to Van Ness, who currently resides in Austin, legislators should place a higher priority on other issues.
"We will have to be back on these steps, in those chambers protesting and fighting for our rights. This is the first of many times," Van Ness said. "This session ends at the end of May. We will be looking forward to seeing all of you again."
Adam Graham tweeted Standing with my Texas friends today at the State Capitol, reminding folks #LGBTQ+ rights are human rights! You can see below:
Standing with my Texas friends today at the State Capitol reminding folks #LGBTQ+ rights are human rights! pic.twitter.com/mOOO9iQVwh

— Adam Graham (@adamjacobgraham) March 20, 2023
Other speakers included Democratic members of the state legislature, including the first three openly LGBTQ Black lawmakers elected in the state. These three lawmakers were also the first to speak publicly about their sexual orientation or gender identity.