In response to the unfortunate incident that took place at Methodist Hospital Dallas in October 2022, state representative Rafael Anchia (D-Dallas) filed legislation. Two of the banknotes include the names of Jacqueline Pokuaa and Annette Flowers, two hospital employees who died in that shooting.
Nestor Hernandez, the suspect, was on parole and sporting an ankle monitor at the time. Hernandez had repeatedly broken the terms of his parole by refusing drug tests, skipping curfew, and disconnecting his ankle monitor, so lawmakers and law enforcement officials were horrified to see him walking the streets.
The Dallas Police Department
Cutting off an ankle monitor is not a crime in Texas. That would be a felony under the Pokuaa and Flowers Code.
"I had no idea it was not already massively illegal to cut off your ankle monitor. This would make it so nobody that cuts off an ankle monitor, regardless of the type, is going to serve not only the rest of their sentence but also going to be charged with a state jail felony," said Anchia.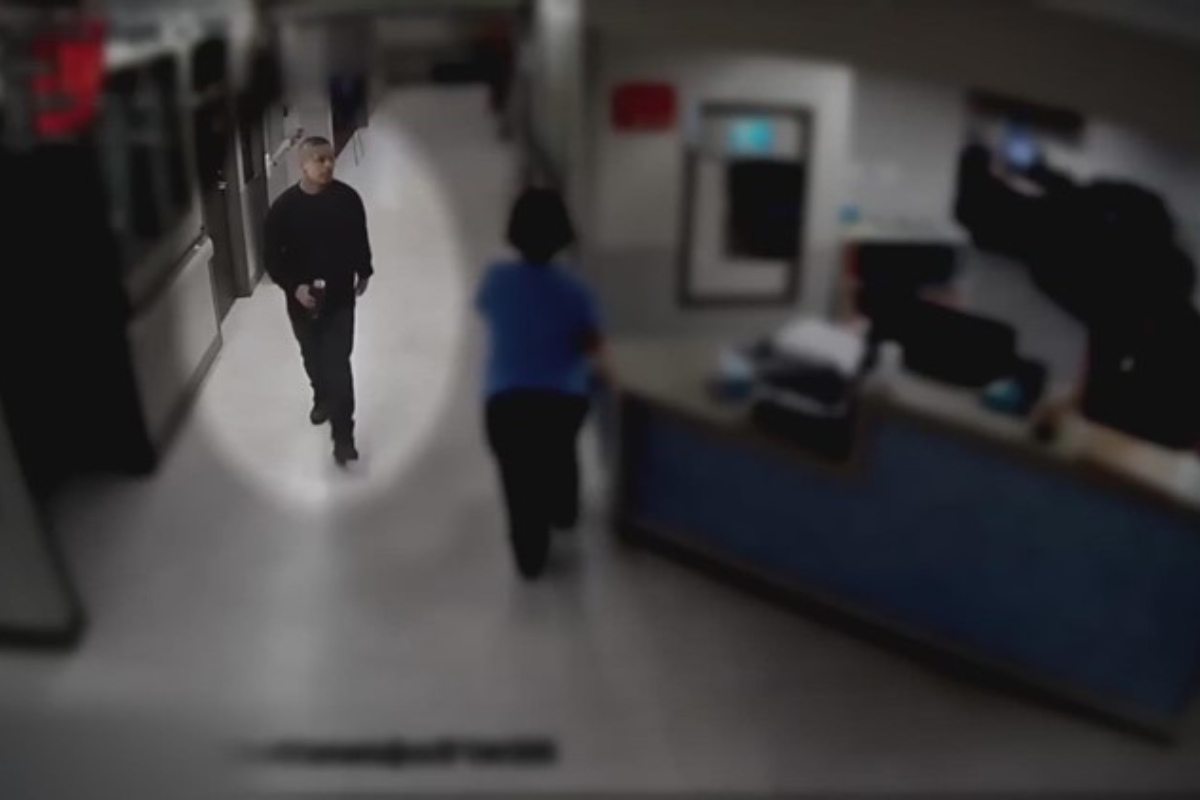 Eddie Garcia, the chief of the Dallas Police Department, has advocated for change, claiming that the current setup is ineffective.
"The lack of accountability is costing us lives, it cost us Jackie, Katie and others. It will take all of us working together to get this bill passed and signed into law to further protect our city," said Garcia.
Hernandez allegedly beat his girlfriend after she gave birth to their child, according to the police. His girlfriend, Selena Villatoro, claimed in an exclusive interview with WFAA in February that he became violent while intoxicated and attacked her while she was holding the infant.
"Hospitals would have to be notified by the board of pardon and paroles when an offender steps foot in their buildings," said Anchia.
Raw Story tweeted that ankle monitor removed. You can check at below:
A new rule would make assaulting any hospital employee a third-degree felony, despite the fact that Hernandez is charged with capital murder in the murders of the hospital employees.
You can check more recent news here:
"I know somedays emotions run high, but we need a safe space for the patients, the patients families and of course our health care workers," said Steven Love, president and CEO of Dallas-Fort Worth Hospital Council. The bills, according to Anchia, are an effort to attempt and stop something similar from happening again.