One of America's most divisive disputes, whether to keep switching the clocks twice a year, abandon daylight saving time entirely, or stick with later daylight permanently, has drawn support from the Texas House.
The unanimous recommendation of the representatives is to continue using daylight saving time going forward. House Bill 1422, introduced by Rep. Will Metcalf, R-Conroe, received initial approval from the chamber on Tuesday by a vote of 136-5.
"The antiquated practice of 'springing forward' and 'falling back' — changing our clocks twice a year — is frustrating to many Texans," Metcalf said ahead of the vote. "I believe we should stick to a time without switching twice a year."
Texas House Wants Permanent Daylight Saving Time
Before voting on the bill, Rep. Terry Canales, D-Edinburg, requested that the House vote on which variety of time is preferred by members. This elicited a few chuckles. That vote didn't take place.
The concept will never materialize. The bill still needs to pass the Senate after receiving a final House vote. However, the bill would still need approval from Congress even if it were signed into law by Governor Greg Abbott.
In accordance with federal law, states may opt out of observing daylight saving time, meaning they would keep to standard time all year long. The Texas House wants Texas to follow Daylight Saving Time permanently, but the U.S. Department of Transportation argues that states do not have the authority to do so.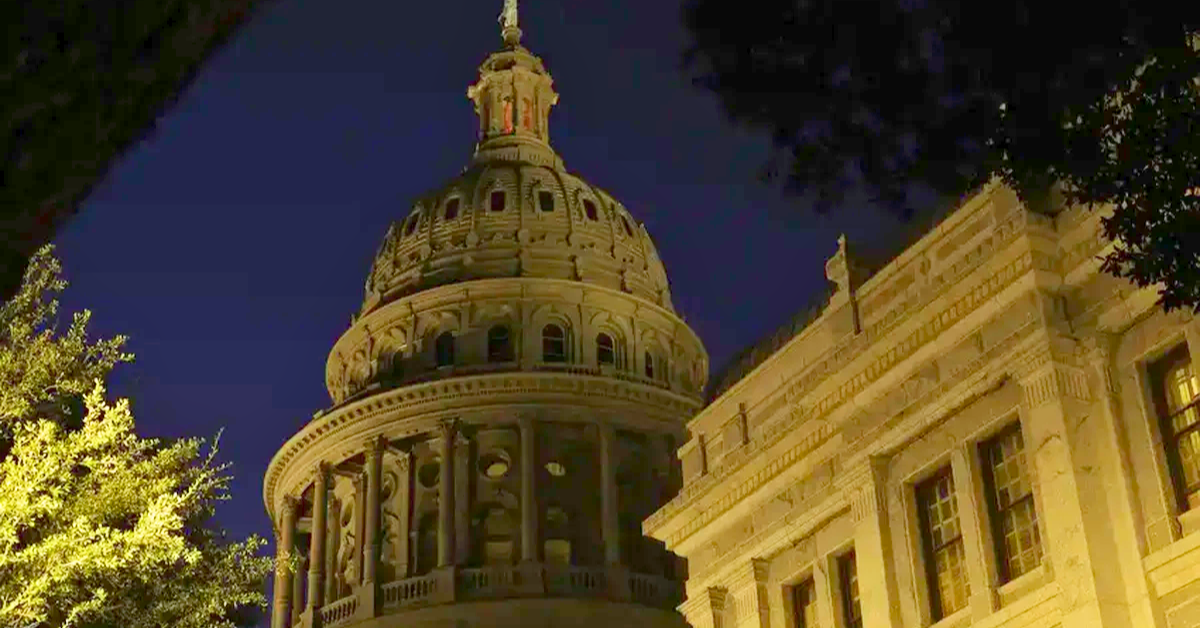 It is the federal organization in charge of ensuring that daylight saving time is observed consistently across the nation's time zones. According to the transportation department, the Northern Mariana Islands, Puerto Rico, the Virgin Islands, American Samoa, Hawaii, American Samoa, Guam, and "much of Arizona" does not observe daylight saving time.
According to a count by the research organization National Conference of State Legislatures, Texas would join the other 19 states that have established or approved laws mandating year-round observance of daylight saving time if HB 1422 were to become law. Nevertheless, as HR 1422 points out, the laws won't take effect unless Congress passes a measure allowing states to observe DST all year round. Last month, Florida's Republican U.S. Senator Marco Rubio unveiled a federal measure that aims to accomplish this.
"This ritual of changing time twice a year is stupid," Rubio said in a statement last month. "Locking the clock has overwhelming bipartisan and popular support."
At least 18 pieces of legislation pertaining to Texas' time and daylight saving have been introduced this year, including HB 1422. Some of the ideas are comparable to HB 1422, while others would let referendum voters choose the time of day.
Brett H. tweeted that Democracy Is Dead. You can check below:
DEMOCRACY IS DEAD!!!!

Texas House votes to permanently stay on daylight saving time, but Congress won't allow it

F the D of T ! https://t.co/AknlJ8oSnj pic.twitter.com/Z2JHEWQy1i

— Brett H. (@bretthavekost) April 12, 2023
There is broad support among academics and sleep specialists to stop changing the clocks twice a year, but there is less agreement on whether to observe standard time or daylight saving time. The American Academy of Sleep Medicine, for example, is in favor of doing away with seasonal time changes since it has discovered that making the transition to daylight saving time permanent could lead to an increase in mood disorders and car accidents. Good content of news is here about The Wichita Falls Tornado 44th Anniversary.
The group wrote in a 2020 statement "current evidence best supports the adoption of year-round standard time, which aligns best with human circadian biology and provides distinct benefits for public health and safety."
The National Sleep Foundation likewise supports keeping the current time because "the human circadian rhythm does not respond to annual clock adjustments," according to its own statement on the subject. Sleep is interrupted, less restorative, and shorter. Our biological clocks are thrown out of synchronization with the sun's rising.
Human health and well-being have depended on the connection between our biological clock and the sun's clock for millennia. Americans want to avoid changing their clocks twice a year, according to polls, but they disagree on which time to keep.