It was announced on Friday that a Texas substitute teacher was terminated after it was alleged that she "encouraged" students to fight during class at the middle school in Mesquite where she worked.
According to a statement released by the Mesquite Independent School administration on Thursday, the educator, who had been working as a substitute since the beginning of March, was fired on Thursday after the administration discovered that fights had taken place in her class at Kimbrough Middle School on Wednesday.
"Our investigation revealed that this substitute teacher encouraged students to fight each other during class, outlined rules for the students to follow and even instructed a student to monitor the classroom door while the fights took place," it said.
The Mesquite Education Association
The actions of the teacher have been described by the school system as "appalling and intolerable." The name of the educator has not been made public. A request for comment from the Mesquite Education Association was not immediately met with a response from the organization.
The district stated that it had forwarded the issue to the Mesquite Police Department, and a spokesperson for the department stated that an investigation was now being conducted.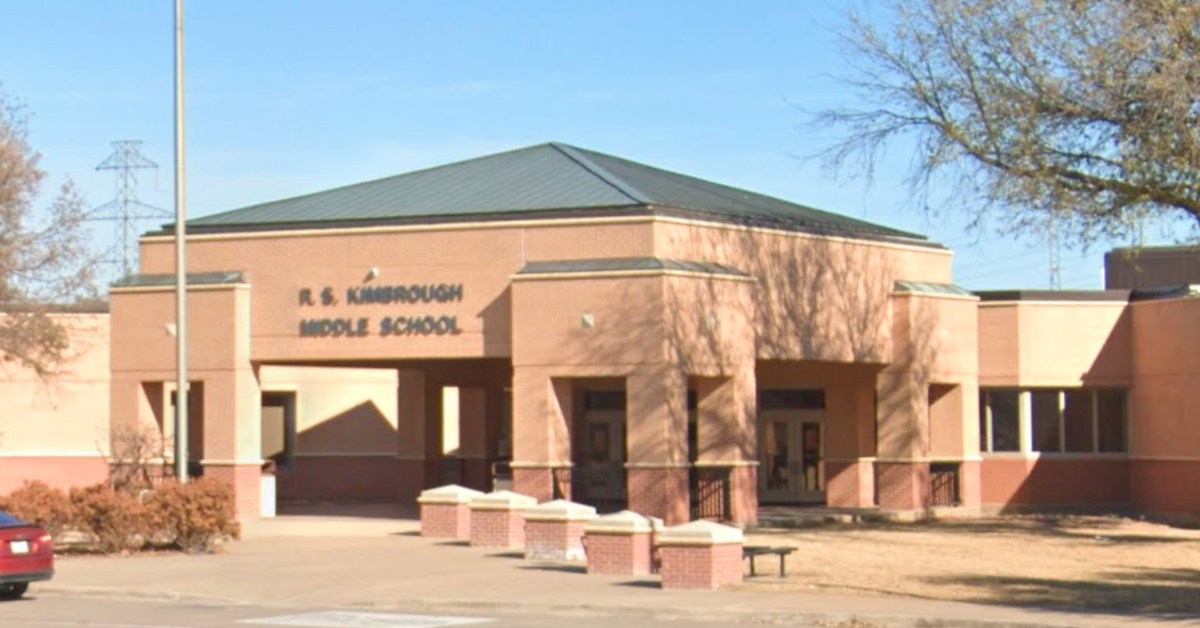 According to NBC Dallas-Fort Worth, there were no reports of injuries; however, video footage and information provided by a parent of the school named Beatriz Martinez indicate that the fighting was severe enough that some pupils left the classroom bleeding.
According to the station's report, the instances were brought to light thanks to a video that was made by Martinez's daughter, who was a student in the class of students aged 12 and 13.
"I couldn't watch the full video," the mother told the station. "I had to stop it multiple times because I didn't think it was real."
Martinez stated that the instructor's function went beyond the district's allegation that the teacher's only responsibility was to set down guidelines and designate lookouts. She claimed that the substitute moved desks around in order to make more space.
According to NBC Dallas-Fort Worth, the tape also captured the sound of a timer and a woman's voice stating, "30 seconds," which was obviously a warning before a fight occurred.
WOKV News tweeted that a Florida teacher was accused of encouraging students to fight. You can see  below:
Officials: Florida teacher accused of encouraging students to fight https://t.co/bBUhhI3gGq pic.twitter.com/AGet1XiDWE

— WOKV News (@WOKVNews) March 9, 2019
According to the station's investigation, video and audio recordings were taken during two separate bouts, each of which pitted one student against another. Some pupils encouraged their fellow classmates to take part in more rounds of fighting. According to court documents, an educator in Florida was arrested on Monday and charged with four counts of contributing to the delinquency of a minor after she was accused of instigating classroom fights between female students at her middle school in Tallahassee. The event occurred after the teacher was arrested.
Martinez was thankful that her daughter, despite being teased by a few classmates, did not become involved in a fight in Mesquite, which is located approximately 20 miles east of downtown Dallas. "She was really saved by the bell," she said to the station when they asked her about it. At the end of this news, you can also check the latest news about New Study Finds California Residents Pay Less in Taxes Than Those In Texas.