A bill that would allow parents to use state funds to pay for private schools, a longtime conservative goal, Gov. Greg Abbott's top legislative priority, and a major concern for those who support public education, was approved by the Texas Senate on Thursday, bringing it one step closer to the House of Representatives.
The bill will next be heard by a committee in the House, where it is certain to encounter strong opposition. The House's approval of a budget amendment opposing school vouchers on the same day as the Senate vote provided the first sign of the proposal's difficult path ahead.
Sen. Brandon Creighton's (R–Conroe) Senate Bill 8 was approved by a party-line vote of 18–13. Only one Republican, Sen. Robert Nichols of Jacksonville, voted against it. According to Creighton's law, we must provide Texas kids with additional options. It enables parents to make choices that will lead to better results.
Preliminary Approval Of The Bill
A companion piece of legislation, Senate Bill 9, which would provide teachers with a $2,000 one-time incentive and a $6,000 one-time bonus in districts with fewer than 20,000 students, was also approved overwhelmingly by the Senate. Also, funding is established for institutions to start residency programs that will better train instructors. A vote of 22-9 resulted in preliminary approval of the bill.
Teacher organizations opposed the plan, arguing that educators needed an overall wage increase or at the very least, a greater one-time bonus to account for inflation.
Lt. Gov. Dan Patrick's priority SB 8 would create an education savings account program that would offer parents who choose to homeschool their children up to $8,000 per year in government funds. These monies might be used to cover the cost of a child's private education as well as other educational costs like textbooks or tutoring.
With very few exceptions, Bill 8 would also severely limit classroom discussions, on-campus events, and educator advice about sexual orientation and gender identity in public and charter schools up to the 12th grade. Creighton previously told The Texas Tribune that the bill combines these limits with education saving accounts because the parents he spoke to believe that these two issues are "inextricably linked.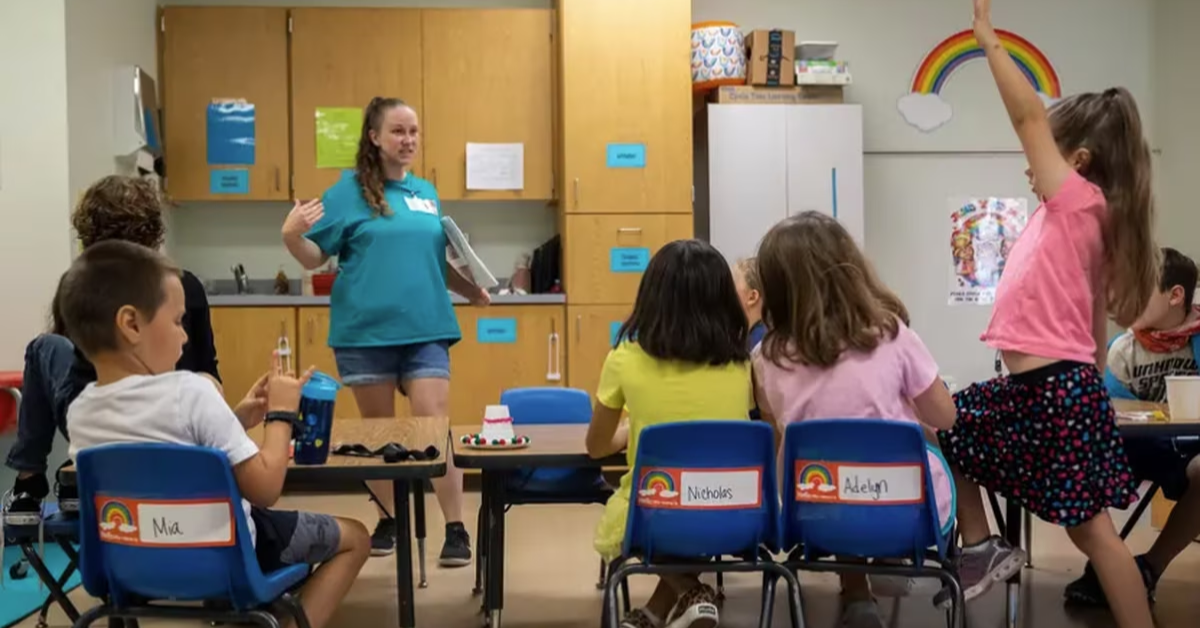 On the floor, Creighton was confronted with inquiries regarding how the program would safeguard taxpayer funds from fraud, whether the state could hold private schools responsible for student test scores, and how the program could be considered a choice for every parent if private schools aren't required to accept every child. Sen. Borris Miles, a Democrat from Houston, claimed there weren't sufficient safeguards in place to ensure funding
In response, Creighton stated that the comptroller will audit the accounts and that a district attorney will take on the matter if fraud is discovered. The measure specifies that the state comptroller would have control over the accounts and that money would be distributed by a third-party vendor directly to organizations that offer educational services and have been authorized by the Texas Education Agency.
Creighton heard dozens of amendments that would have added measures of accountability to his bill, including requirements for standardized testing, a graded accountability system similar to that used in public schools, the acceptance of all students at private schools, and compliance with the same safety regulations as public schools. They all failed.
Creighton underlined numerous times that parents would serve as the program's strongest source of accountability and that private schools would operate freely. State tests won't be required at private schools, he added. Take a look at an FMS Teacher Sows The Future Seeds.
An amendment that was accepted increased program eligibility. Prior to Thursday, students currently enrolled in private schools were not eligible for an education savings account. Nevertheless, if they meet particular income criteria, current private school students can now make up 10% of the program's enrollment, or around 62,000 students under the proposed budget.
It was not unexpected that the plan was approved on Wednesday by the Texas Senate because its leader, Patrick, has long supported voucher-like programs. While Democrats and rural Republicans have frequently united to oppose any bill that would send tax monies to private schools, the key question this session has been whether such a scheme would receive enough votes in the House.
House Budget Vote Hurts Voucher Programs
As Republican leadership failed to table it, the House voted 86-52 against school vouchers. Despite growing support in the past two years, the vote showed that voucher proposals still face an uphill battle in the lower chamber.
Rep. Abel Herrero, D-Robstown, introduced the amendment banning state funding for "school vouchers or other comparable programs." The amendment mentioned education savings accounts. Abbott has spent two months promoting school choice across the state, investing significant political capital. At a separate press conference in Austin shortly after the amendment vote, he declined to answer reporters' questions.
The issue loomed huge, so House leadership tried to short-circuit the amendment Thursday afternoon. Rep. Brad Buckley, chair of the House Public Education Committee, argued to postpone the amendment because his committee will consider school choice proposals Tuesday. His move to table failed 64-71, and the amendment was voted on.
Buckley fought the amendment. He was "quite convinced" his committee would have a "thoughtful discussion" next week about school choice proposals and decide whether to take them to the floor.
Buckley stated, "I do believe that we should respect the process and make sure that we have the talks in the appropriate order so we can have excellent policy that exits this body."
24 Republicans and Democrats supported the proposal. Buckley and others registered as "present, not voting" to remain impartial. Reps. Harold Dutton, D-Houston, and Cody Harris, R-Palestine, voted similarly on the Public Education Committee.
Harris agreed with Buckley that the amendment was premature. Buckley replied the "budget is not the appropriate venue to have this argument" when Harris asked him. Buckley supported a 2021 budget amendment rejecting school vouchers. 115-29, the amendment passed. As you can see Texas Hill Country For Spring Vacation.
This time, the amendment received 29 fewer votes and 23 more against it. Twelve House Republicans who supported the amendment in 2021 opposed it. While it is a positive shift toward vouchers, it reveals that the chamber is still far short of the 76 votes needed to pass any such legislation if it comes to the floor.
Seeking Middle Ground With Opponents
Education savings accounts are promoted as a way to give parents more education options. Democrats and rural Republicans oppose similar initiatives because they believe they will remove money from their local school systems. Texas finances schools based on attendance, thus losing a pupil reduces funding.
Bill 8 provides $10,000 for each child who enrolls in the savings account program and leaves a district with less than 20,000 students to placate rural lawmakers. Thursday's proposed change extended districts' funding from two to five years. The House, which has been suspicious of voucher-like programs, may need extra financing for these areas to pass the package.
Nichols For Ldaho tweeted that the Freedom in Education Savings Account. This is being hailed as the best bill currently in the USA. You can see below:
We have an amazing coalition that represent thousands here in Idaho who are supporting S1038, the Freedom in Education Savings Account.
This is being hailed as the best bill currently in the USA.#nicholsforidaho #provenconservative #peopletician #freedomineducation #esa pic.twitter.com/9pqyIvvIJH

— Nichols For Idaho (@nicholsforidaho) February 18, 2023
No matter how well-funded, rural school administrators detest voucher-like programs. They worry that if the provision expires, they would have to provide the same services for less money.
"Five years still has an end date on it, doesn't it?" said Michael Lee, the executive director of the Texas Association of Rural Schools, a group that advocates for the needs of small districts. "So you extended it three years, you still have the same issue."
Lee preferred the Legislature to support school safety efforts over school choice. The bill would cost $500 million over two years. The state's general revenue fund, not the Foundation School Program, would pay for the program, according to Creighton. McAllen Independent School District superintendent J.A. Gonzalez opposed any cuts to public schools already suffering with enrollment. Gonzalez said funding public institutions is best for a great state.
Worries About The Impact On LGBTQ Students
Bill 8 does not overtly target LGBTQ individuals, but opponents worry that it's broad sweep and imprecise language may prevent Texas schools from acknowledging the group. At the Thursday session, Democratic Senators. José Menéndez of San Antonio and Sarah Eckhardt of Austin argued the bill might prevent kids from learning about the women's suffrage movement, marriage equality, and cervical cancer's main cause.
During the hearing, Menéndez also clarified that Bill 8's proposed prohibitions would apply to heterosexuality and cisgender identity training and activities. His amendment failed.
"If we prevent instructors from teaching on any form of gender identification, I think it should be treated equally," he added. "I want to eradicate this bill's double standard."
Despite Creighton's claims that Bill 8 targets teaching, critics say it violates students' constitutional free speech rights. The Supreme Court has made it clear that students have a First Amendment right to receive information and speak. and so even that one clause doesn't salvage this bill," ACLU of Texas attorney Brian Klosterboer told the Tribune last month.
Florida's "Don't Speak Gay" statute is comparable to this bill's clause. Florida is likewise considering a third-to-12th-grade ban. Bill 8 also requires schools to notify parents of changes to their children's "mental, emotional, or physical health or well-being." Menéndez sought an amendment to protect LGBTQ children from being forcibly outed to their parents, which could put them in danger at home, during the hearing. It failed.
"I certainly respect the spirit and intent behind what Senator Menéndez offers to us today," Creighton said in opposition of the amendment. "But other provisions of the bill speak to keeping kids safe and also on what is and isn't appropriate betjween teacher and students."