Tragedy in Texas Community Court Documents Expose After Nine Carrollton-Farmers Branch Independent School District (CFBISD) pupils overdosed on fentanyl, shocking parents in the Dallas suburb. Court filings do not name the 13–17-year-old children who overdosed between September 18, 2022, and February 1, 2023. According to the US Attorney's Office, Northern District of Texas, three pupils died and a 14-year-old girl overdosed twice.
Court filings show police found the substances the students overdosed on at a house near a middle and high school. "First with all the school shootings, now with drugs," Lupe Rebadan told CNN. Our kids are unsafe at school. When will it end?
According to the US Attorney's Office, Luis Eduardo Navarette and Magaly Mejia Cano was charged with conspiracy to distribute fentanyl.
"Dealing fentanyl is deliberately endangering life. Dealing fentanyl to unsuspecting middle and high schoolers destroys futures. US Attorney Leigha Simonton called the defendants' acts "despicable."
The complaint revealed a network of drug traffickers and users, mostly kids from R.L. Turner High School, Dan Long Middle School, and Dewitt Perry Middle School, who sold fentanyl-laced "M30" tablets from Navarette and Cano's home.
An affidavit by a Drug Enforcement Administration task force officer in the criminal complaint states that international drug traffickers blend highly addictive fentanyl with acetaminophen "and other binder-type compounds and press into various tablets/pills" to make M30 pills.
You may also like:
According to the DEA's "One Pill Can Kill" webpage, many fake pills appear like prescription opioids like oxycodone (Oxycontin, Percocet), hydrocodone (Vicodin), and alprazolam (Xanax) or stimulants like amphetamines (Adderall).
A tweet from Texas DPS about the pill crisis. You can see the tweet below
"Simply put, fentanyl is a clandestine killer, and Texans are falling victim to the cartels that are producing it." – Gov. @GregAbbott_TX

Fentanyl is often pressed into fake pills or cut into street drugs — often without the user knowing it — and the outcome can be deadly. pic.twitter.com/30Ufd0IR8c

— Texas DPS (@TxDPS) January 6, 2023
The DEA officer's affidavit states that criminal groups sell bulk M30 pills for $1 to $2 each. Those are sold to "street level dealers" for $3–5 each pill and to customers for $10 per pill. According to court filings, police observed many teens engaged in "hand-to-hand transactions" with Navarette and Cano outside their house, which is five blocks from R.L. Turner High School and two blocks from DeWitt Perry Middle School.
A Carrollton Street Crimes Unit detective saw a 16-year-old buy M30 tablets from Navarette and Cano on January 12.
This kills our students.
Governor Greg Abbott tweeted Wednesday that the fentanyl issue is killing too many young Texans. Abbott created #OnePillKills in October 2022 to "combat the rising national fentanyl catastrophe affecting Texas."
Four kids in Hays County Independent School District (HCISD), an Austin suburb, died from "fentanyl poisoning or suspected poisoning" in the first week of school in 2022. The district created "Fighting Fentanyl" to alert kids and faculty about the deadly substance.
HCISD's chief communication officer, Tim Savoy, said the district has spent tens of millions of dollars to prevent school shootings and COVID-19, two nationwide issues. He added the school fentanyl epidemic demands equal attention. DEA's hidden lab testing lethal drugs Threatening. Also losing pupils. "So we decided we had to obtain this equal attention and resources and do what we could," Savoy told CNN.
Despite the district's awareness drive, the superintendent emailed parents on January 9 about "three more suspected accidental fentanyl poisonings" and one possible fentanyl-related death.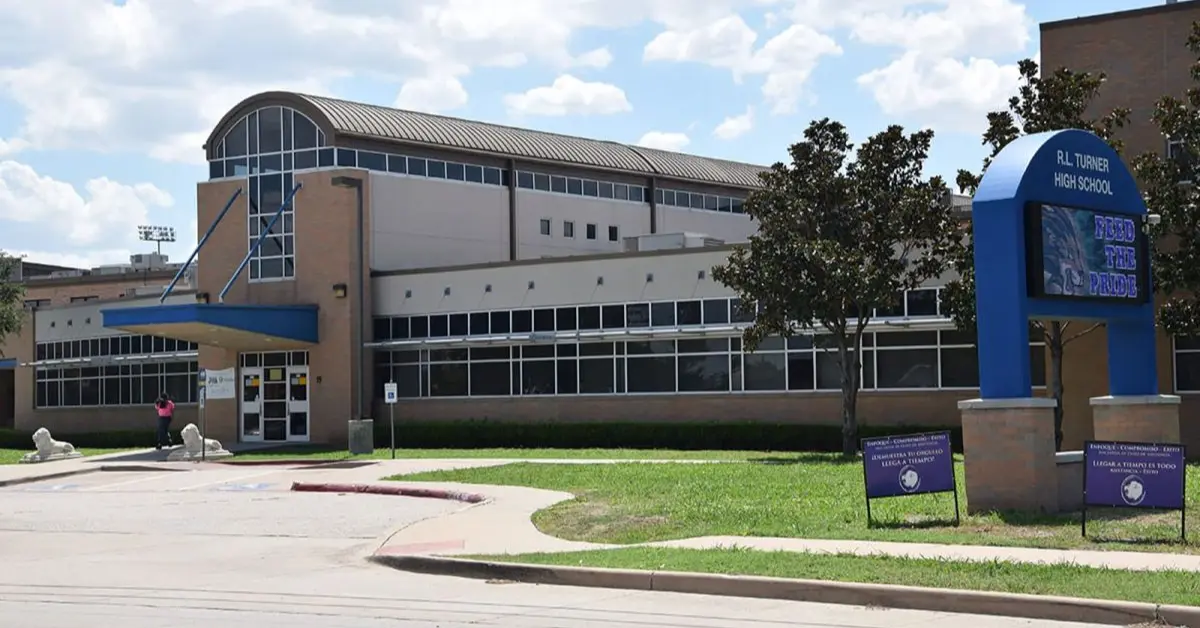 "Our students are dying from this," Savoy added. This is unique. Our community is experiencing this."
More news articles you may read:
From December 2019 to December 2021, median monthly fentanyl-related overdose mortality in 10- to 19-year-olds in the US increased by 182%, according to the CDC. The CDC says the "proliferation of counterfeit pills imitating prescription medications containing IMFs (illicitly manufactured fentanyl) and the ease of acquiring pills through social media" make adolescents vulnerable to fentanyl exposure.
For more posts like this bookmark our website kerrvillebreakingnews.com where we post interesting and informative content regularly