As a powerful storm system barreled across the South on Friday, unleashing severe winds and heavy rain that downed trees and knocked out power to hundreds of thousands of customers, officials said nine people were killed, including a grandfather who has swept away in a flooded roadway while traveling to see his grandson.
"This is a multi-hazard event right now," said Richard Bann, a National Weather Service meteorologist. While the worst of the storms had passed through much of the South by Friday night, he said strong winds and hail remained a threat in the Carolinas, eastern Kentucky, and southern West Virginia through Saturday morning.
Power lines and trees were felled by strong winds in Alabama. In Arkansas, a large portion of the state received up to four inches of rain.
What Did Kentucky Gov. Andy Beshear Said?
Kentucky Gov. Andy Beshear stated that thunderstorms in his state produced wind speeds of up to 80 miles per hour. He went on to say that two tornadoes had ripped through the state's west, the first in McCracken County and the second in Christian County.
Mr. Beshear announced on Twitter that three storm-related deaths occurred in his state: one in Simpson County, another in Edmonson County, and a third in Logan County. He did not provide any additional information. Another person, Erica Nichole Yeary, 41, was killed in Lexington, Ky., after a tree fell on her vehicle due to strong winds, according to the Fayette County Coroner's Office.
Other news related to Texas:
On Friday, three people were killed by falling trees in Alabama as strong winds swept through the state. A 70-year-old man was killed by a falling tree while sitting in his truck in Talladega County, Ala., according to the local coroner. According to Kim Edgil Jones, the coroner for Lauderdale County, Alabama, a 43-year-old man died after a tree fell on him in Lexington, Ala.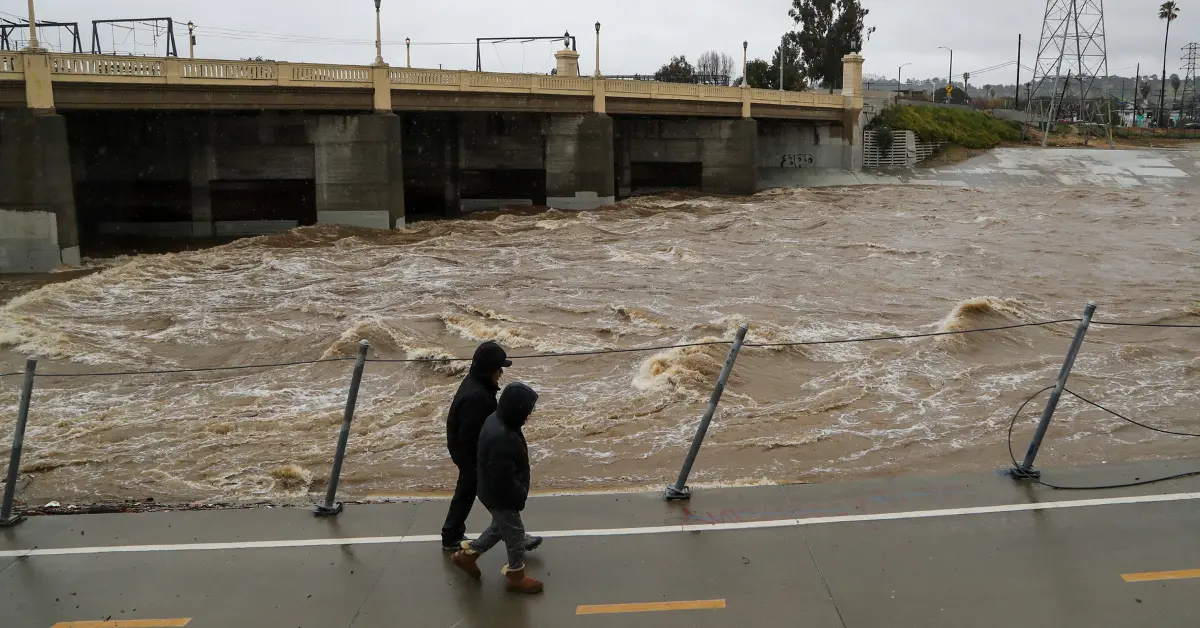 In Huntsville, Ala., a man was cleaning up tree limbs when a tree fell on him shortly before 2 p.m., according to police. The man, whose identity was withheld, was pronounced dead at the scene. Authorities said a man trying to meet his grandson in Scott County, Arkansas, drove into a flooded roadway and was swept away into a nearby river. Mississippi Gov. Tate Reeves said one person died after severe weather hit the state on Thursday night. He didn't go into any further detail.
According to poweroutage.us, approximately 520,000 customers in Kentucky were without power as of Friday night. About 268,000 customers in Tennessee, 106,000 in Ohio, and 72,000 in Alabama were without power. The National Weather Service in Louisville reported a record-low pressure of 977.1 millibars at Louisville Muhammad Ali International Airport, indicating the storm's strength and high winds.
The expected combination of damaging winds, hail and tornadoes in Kentucky and Tennessee was described as a "gauntlet" by one meteorologist. "In my 21 years as a forecaster here in Nashville, I do not recall a gradient wind event like this one," a National Weather Service meteorologist said during a forecast discussion.
KY State Police department posted A Tweet about Traffic Alert. You can see the Tweet below.
TRAFFIC ALERT:
I-24 WB in Christian County. A semi has blown off the road around Exit 86. All drivers throughout KY should be aware of the impact strong wind gusts can have during this storm. #kywx pic.twitter.com/kykKL5GGHO

— KY State Police (@kystatepolice) March 3, 2023
Mr. Beshear declared a state of emergency on Friday morning in order to mobilize the National Guard. On Friday, dozens of school districts in Kentucky and Indiana canceled classes. Strong wind gusts were recorded throughout the Dallas-Fort Worth area on Thursday night as storms moved through.
According to the Weather Service, there were reports of wind damage to roofs and downed power lines throughout North Texas. Four tractor-trailers were blown over on a highway in McKinney, a suburb north of Dallas, according to police. There were only minor injuries reported. You can see the Tweet below.
Very strong winds have flipped a tractor trailer in the westbound lanes of I-20 west of Weatherford, Texas near the intersection of HWY 312 and I-20. @NWSFortWorth @WeatherNation @TexasDPS1. Driving is extremely hazardous. #TXWX pic.twitter.com/IA0IuZAkYo

— Ben McMillan (@WeatherLiveTV) March 2, 2023
Images on social media showed uprooted trees and blown-over fences. Winds toppled the facade of a supermarket in Little Elm, a town northwest of Dallas, onto vehicles parked outside the store, according to a town spokeswoman. Nobody was hurt.
You might also like to read:
"We could hear the wind roaring outside," said Tom Bradshaw, a Fort Worth Weather Service meteorologist. "This was a truly spectacular event." On Thursday, the Weather Service issued a number of tornado warnings across North Texas, including one for Dallas. A drone captured at least one tornado in Linden, east of Dallas, and another was spotted in Talco.
If you found this article informative then bookmark our website kerrvillebreackingnews.com for more future updates.