As former President Donald Trump seeks to bolster his support in Texas, his competitors want to emerge from his shadow and make their own breakthroughs.
Trump has won a majority of GOP House members in Texas after a slow start to his 2024 campaign. U.S. Rep. Lance Gooden of Terrell endorsed Trump Tuesday after leaving a Capitol Hill reception with Florida Gov. Ron DeSantis.
"I love Donald Trump, but I wasn't going to endorse him out of loyalty. In a TV interview thereafter, Gooden said, "I wanted to do my due diligence for this next time." "As I left, I thought, you know, there's no reason to keep waiting to get on board with who I think is the next winner and our next president—that gentleman is Donald J. Trump."
Gooden supported the previous president as the 13th of Texas' 25 House Republicans. After his Manhattan grand jury arrest in a 2016 hush-money conspiracy, Republicans rallied around Trump nationally and in Texas. Even non-Trump Republicans like Ted Cruz and Greg Abbott slammed the indictment.
A Republican pollster who follows the Texas presidential primary showed that Trump's margin over DeSantis increased from March to April. However, many Texas GOP officials are waiting to back DeSantis or are staying out of the contest.
Gooden attended a congressional reception on Tuesday where DeSantis met several Texas Republicans. U.S. Rep. Chip Roy of Austin, DeSantis' highest-profile Texas supporter, hosted. U.S. Sen. John Cornyn, R-Texas, also attended.
Cornyn told Texas reporters Thursday that he will not endorse in the primary but that "I am interested in seeing that the best candidates run, and I think Mr. DeSantis is certainly in that category, and I wished him well."
Reflecting concerns among some Republicans over Trump's comeback bid, Cornyn also said the party needs to nominate "somebody who can win the general election in 2024." "To me, electability is the paramount issue in the Republican primary for president," he said.
Former U.S. Rep. Will Hurd, R-Helotes, is pressing the same argument as he considers a long-shot presidential campaign. Hurd — who won three straight campaigns in the 23rd District when it was a national battleground — is returning to Iowa this weekend with a message of tough love for fellow Republicans.
"The Republican Party's record speaks for itself," Hurd said in a statement Thursday, noting the GOP "lost the popular vote in 2016, the House in 2018, and the Senate and the presidency in 2020."
"It's time to take a hard look at ourselves and figure out what we need to do to start actually winning again nationwide," he said. Hurd will speak at the 23rd Iowa Faith & Freedom Coalition Spring Kick-Off on Saturday. Trump also participates.
Abbott and Cruz declined speaking invitations. Abbott has declined similar invites during Texas' legislative session, which ends in late May, while Cruz has focused on his reelection campaign in recent months, hinting that his well-known presidential ambitions are on hold for now. As Trump has rebounded nationally, Abbott's White House run has cooled, setting up a Trump-DeSantis Texas primary matchup. With its early primary date (March 5, 2024) and large delegate pool, the state is appealing to candidates.
Trump Puts Early Emphasis On Texas
Trump's campaign knows the state's importance. Lt. Gov. Dan Patrick, who headed both of Trump's Texas campaigns, has the former president's ear despite the legislative session. Patrick criticized individuals who linked Trump's March rally in Waco to the 1993 Branch Davidian conflict, saying Trump was following his advice.
As suspicion rose that Trump would be indicted, his team sought more Texas Republican House endorsements in the week before the rally. A close friend said Amarillo's U.S. Rep. Ronny Jackson, Trump's White House doctor, led the trip. The effort paid off when his campaign announced its "Texas Leadership Team" with eight new congressional endorsers before the Waco rally. Land Commissioner Dawn Buckingham and former Los Indios U.S. Rep. Mayra Flores were new backers.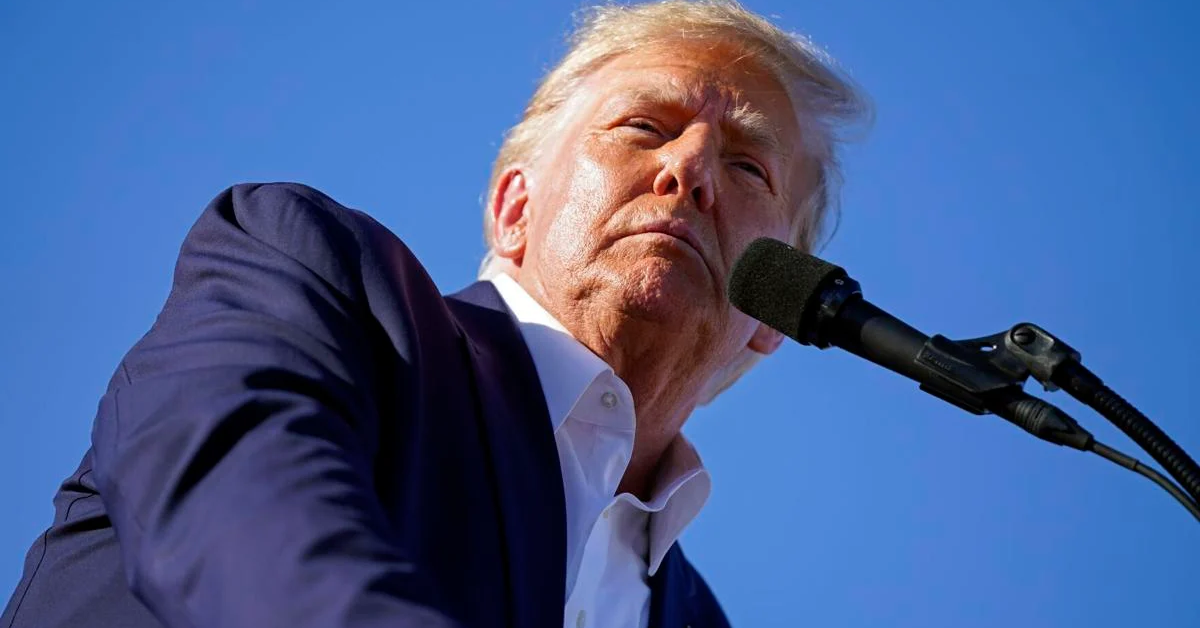 The endorsements didn't impress Trump-skeptical Republicans like Katrina Pierson, a former Trump campaign spokesperson from North Texas who hasn't endorsed anyone for 2024.
"When you have all the congressmen circling the wagons — the swamp protects the swamp," Pierson said in an interview Thursday. "It shows who the establishment candidate is going into the primary."
The state's senior senator, Cornyn, said he has not had "much contact" with Trump, but a Trump adviser texts campaign updates "pretty much on a daily basis." Also Check the Trump Rally Timing Sparks Controversy On Waco Dark Anniversary.
DeSantis' Second Texas Trip In 2 Months
Saturday's Cicero Institute honors ceremony in Austin will include DeSantis' homecoming to Texas. In 2020, technology entrepreneur and investor Joe Lonsdale transferred his venture capital firm from Silicon Valley to Austin and founded the policy organization. He was a major donor to Austin's 2021 homeless camping ban reinstatement.
On Twitter, Lonsdale denied that the DeSantis event showed political support. He stressed that DeSantis was a "long-planned" speaker who would be rewarded for standing up "to special interests for the common good." DeSantis' March travel to Dallas and Houston to headline county GOP fundraising dinners was more high-profile. DeSantis' team hasn't announced any more Texas appearances.
Never Back Down, a pro-DeSantis super PAC is running a campaign-in-waiting. It includes Cruz's 2016 presidential campaign manager, Jeff Roe, who remains a close political adviser. The super PAC unveiled 27 "Students for DeSantis" campus chapters Wednesday, including one at Texas Tech University in Lubbock.
DeSantis has attracted intriguing and generous Texas donors as he awaits his presidential campaign start. Rural Route 3 Holdings LP provided $1 million, and Houston doctor Clive Fields gave $500,000. Last year, Rural Route 3 Holdings gave DeSantis $250,000.
Public records link the organization to Houston oil dealer Adam Sinn, a political enigma. Over the previous decade, he has contributed little to federal and no-state campaigns. Sinn and Fields declined to comment.
Nikki Haley Has Been A Regular Texas Presence
Nikki Haley is the biggest GOP presidential candidate in Texas after Trump and DeSantis. The former South Carolina governor and UN ambassador has conducted many fundraisers here and toured the border region with San Antonio U.S. Rep. Tony Gonzales earlier this month. She claimed to be the first 2024 candidate to visit the Texas-Mexico border.
Gonzales intrigues the primary. Gonzales endorsed Trump in November with a tweet. Gonzales has invited any presidential candidate to cross the border with him, but he declined to endorse other candidates last month when asked on TV. Gonzales said he hadn't met Trump. "I want to meet President Trump."
During her trip, Haley called Gonzales the "border king" and a leader who should be in "every single immigration conversation in Congress." Gonzales' staunch opposition to Roy's border-security measure, one of the numerous positions that led the Texas GOP to rebuke him last month, made a comment notable.
Face The Nation tweeted that Vice President Mike Pence decided to enter the 2024 presidential race. You can see below:
According to her campaign, Haley has held 12 fundraisers in five locations since announcing her White House bid in mid-February, and Texas was one of her top three fundraising states in the first six weeks. Former Fort Worth Mayor Betsy Price attended one of Haley's fundraisers and tweeted that Haley was "impressive!" John Nau, Ray Hunt, Nancy Kinder, Mindy Hildebrand, Arun Agarwal, and Fred Zeidman were major Texas donors in Haley's first campaign finance report. About the end of this news, you can check Texas City Attempts World Record For Largest Kyle Gathering.
Last month, Houston philanthropist and presidential fundraiser Zeidman and two other Republican Jewish Coalition board members endorsed Haley. Haley also received checks from Fields, a six-figure donor to DeSantis' Florida committee, and Dallasite Doug Deason, who helped bring DeSantis to Dallas last month.