West texas braces for hurricane-force winds and haboob as result Power outages, dust storms, and fires were caused by a powerful front that moved through the Panhandle and South Plains on Sunday afternoon and evening. The front carried winds that reached speeds of more than 100 miles per hour in some locations.
As of late Sunday night, high wind speeds throughout the region left more than 35,000 customers without power. These customers were located all the way from the northern Panhandle down to El Paso. Many People even tweeted about the power outage. You can see the tweet below 
In anticipation of sustained wind speeds averaging between 40 and 55 mph and gusts reaching up to 75 mph, the local office of the National Weather Service in Lubbock has issued a high wind warning that is in effect until 2 a.m.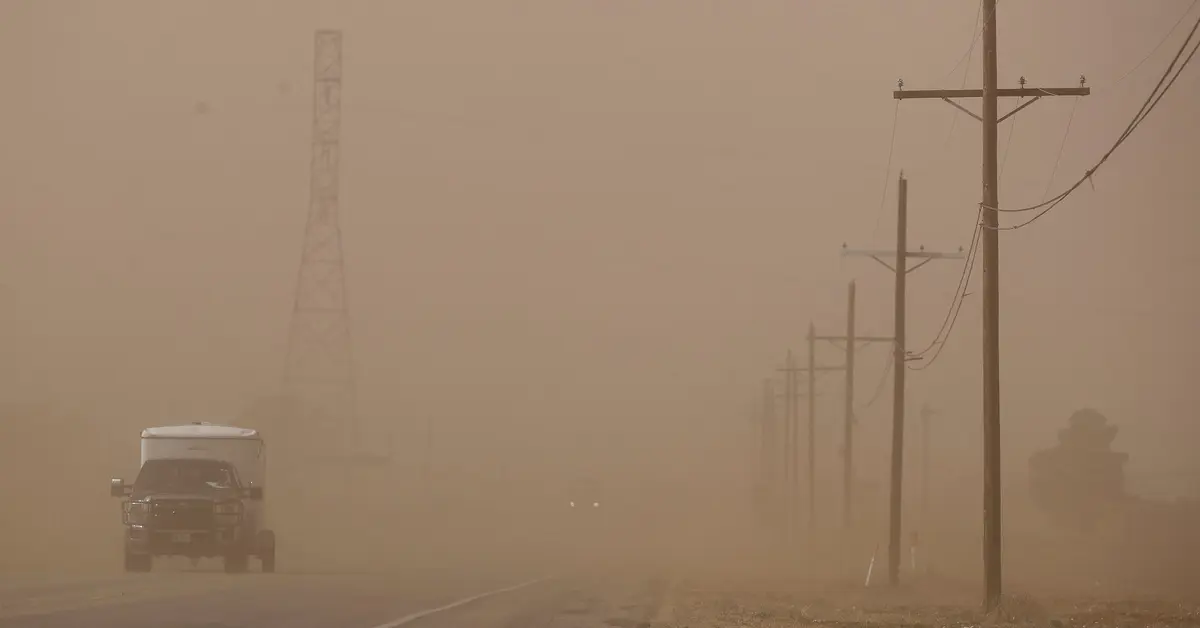 A wind speed of 114 miles per hour was measured just after 6 o'clock on Sunday evening in Memphis, Texas. In addition, the office issued a blowing dust warning, which will end at two in the morning and states that visibility is between one-quarter and one-half of a mile due to heavy amounts of dust particles and other debris in the air. The warning will expire at two in the morning.
News you may find informative:
As of 7:30 p.m., more than 1,100 customers in Lubbock County are without electricity due to the outage. More than 4,000 customers in Randall County have been left without power in the area around Amarillo. To Know more about power outages Visit the United States Power Outage map.
If you found this article informative then please bookmark our website Kerrvillebreackingnews.com because we put informative and entertainment-related content regularly.