The board of trustees for Northside Independent School District named John Craft, the superintendent of Killeen Independent School District at the time, as the only finalist for the position of superintendent.
Craft intends to succeed Brian Woods as superintendent of the fourth-biggest school district in Texas and the largest in Bexar County. After a 31-year tenure with Northside ISD, Woods intends to leave his position as superintendent, which he has held since July 2012, at the conclusion of the current school year.
The Craft's Appointment
Craft's appointment as superintendent after a four-month nationwide search that included 34 initial applicants, focus sessions with 80 participants, and an online survey with more than 1,000 replies. The school board's designation of Craft as a finalist for the position of superintendent kicks off a 21-day period leading up to the board's official vote to select Craft.
Craft has a 24-year career in education, according to a news release, which includes Killeen ISD collaborating with Central Texas College and Texas A&M University-Central Texas to establish KISD's Early College High School in 2015.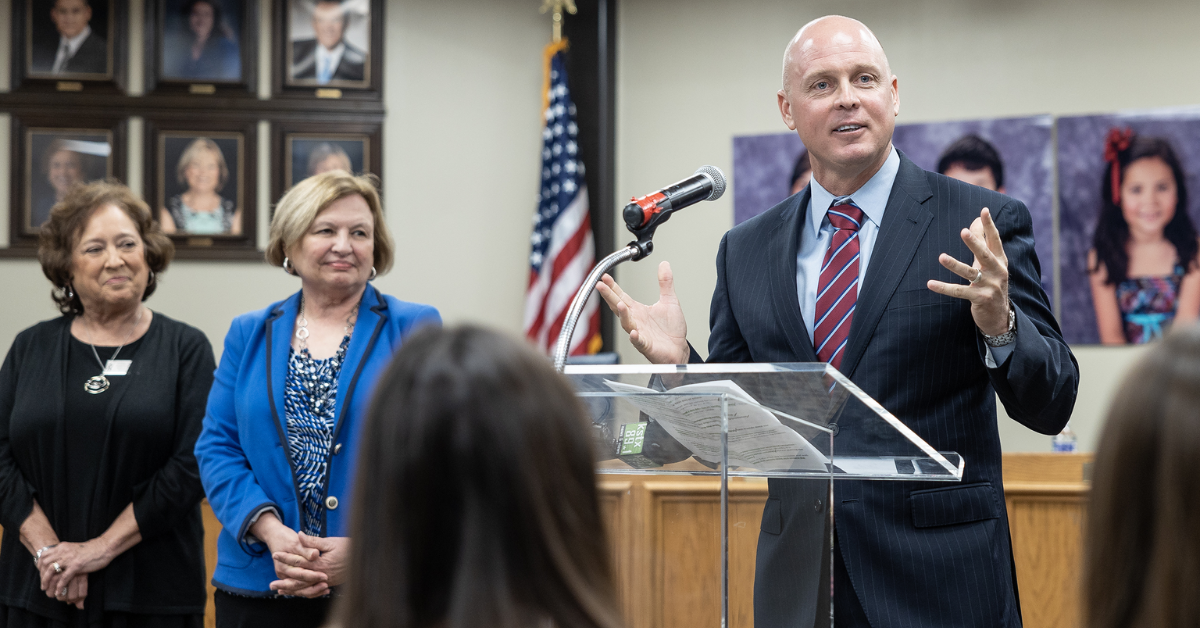 According to a press release, Early College High School in Killeen ISD has subsequently been declared a model school for college and career readiness by the group Educate Texas and acts as the Texas Education Agency's Early College High School demonstration site. Craft stated that being considered a candidate to lead NISD makes him and his family grateful and humble.
"As my wife and I visited [NISD], we learned more about the rich history and diverse cultures celebrated across communities, the district's considerate efforts to provide engaging learning opportunities for all students, and the school board's commitment to ensuring every child's needs are met," Craft said.
Karen Freeman, the president of the Northside ISD Board, expressed her and the other trustees' happiness to welcome Craft and his family to the neighborhood.
As a board, we saw in Craft every quality that our students, faculty, and staff look for in a leader in education. We are convinced that his background and dedication to public education will enable us to uphold Northside's longstanding legacy of excellence.
Killeen ISD has opened two high schools, two middle schools, and seven elementary schools during his leadership. The district has also renovated and upgraded facilities throughout the district, including a $100 million makeover of its oldest high school. As a result, 92% of the district's mobile buildings have been deactivated.You should consider that the Texas Sinkhole Expands.
Ryan Fite tweeted that Killeen ISD Superintendent John Craft says a bond election is possible for 2018. You can see below:
In 1999, Craft started his career teaching as a biology teacher and baseball/football coach at Carroll ISD. He later became Carroll High School's assistant principal.
The craft moved to Mansfield ISD after serving as principal of Carroll ISD's Timberview High School for nine years. The craft then held the position of superintendent at Hamilton ISD before taking on the role of deputy superintendent at Killeen ISD in 2012. You may find this interesting, the Lt. Gov. Claims Texas Senate To Authorize Casinos.
According to the press release, he was appointed KISD superintendent in January 2015 and is responsible for 45,000 students and 6,100 district workers.