Over 21,000 unplanned pollution releases by Texas companies resulted in the release of over 400,000 tons of air pollution in Texas between 2016 and 2022. Less than 1% of these companies were required to find the cause and take preventive action by the Texas Commission on Environmental Quality.
What's The Research Discover?
The study concentrated on unanticipated pollution releases after accidents, facility shutdowns or startups, or maintenance. These emissions are distinct from what businesses can release by their TCEQ licenses.
The TCEQ only classified 119 out of 21,769 unscheduled emissions events as "excessive." When a leak is labeled as "extreme," businesses must investigate and identify the underlying causes of the release and present a strategy describing how they will stop similar releases in the future.
The Environmental Integrity Project says that the TCEQ has not been doing enough to hold businesses accountable for unforeseen pollution leaks in their report titled "The Polluter's Playbook — How Loopholes and Lax Enforcement Hurt Air Quality in Texas."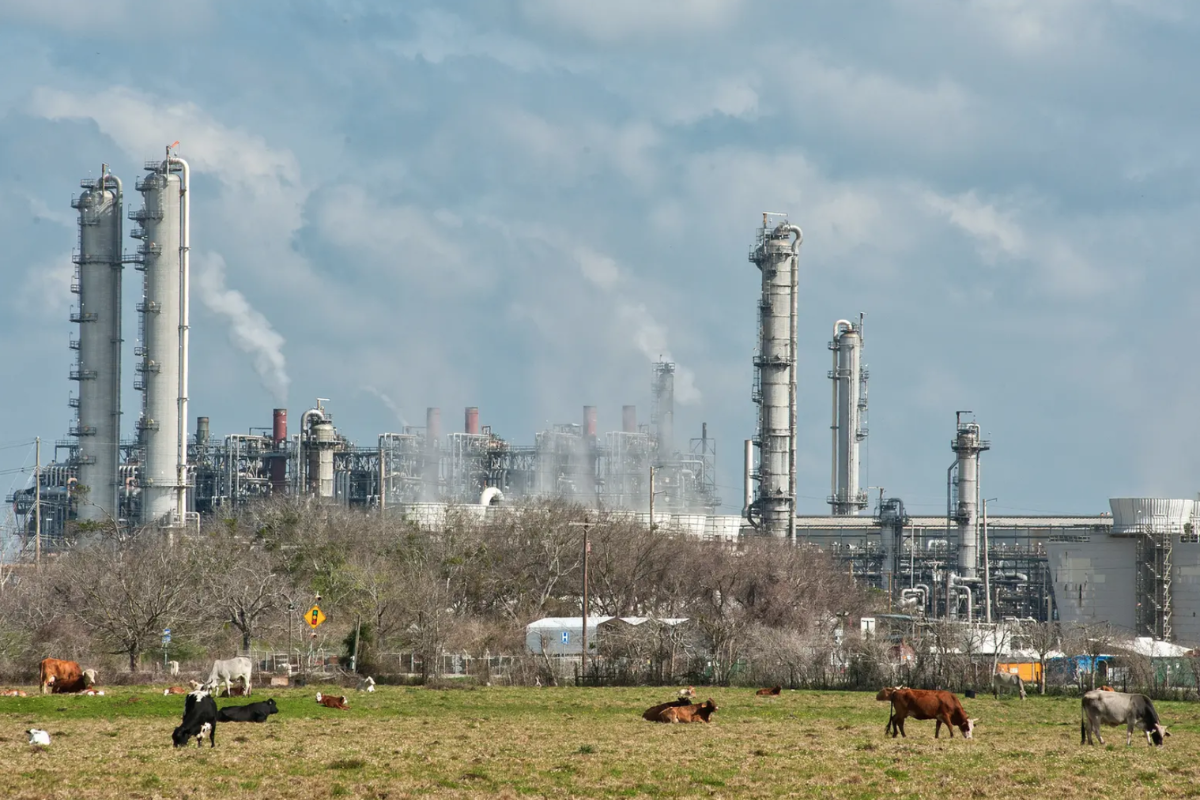 However, the writers of the research discovered that there are more unforeseen situations that ought to have been classified as "extreme." According to the report, 1,634 spontaneous emissions lasted longer than a week, considerably exceeding the threshold the TCEQ deems "excessive."
Must check this news:
Gabriel Clark-Leach, the lead author of the research and senior attorney for the Environmental Integrity Project, told The Texas Tribune that the existing system in Texas "provides polluters certainty" that they won't be penalized if an accident results in a release of pollution. He says this provides no incentive for businesses to stop new releases.
"The system that TCEQ implements, it isn't designed to protect the people," Clark-Leach said. "It isn't designed to protect air quality. …Vigorous enforcement of pollution control requirements isn't going to destroy the economy. It's going to be good for the public."
A request for a response from TCEQ was not immediately reacted to. Unexpected emissions events in Texas resulted in around 42 deaths per year for people 65 and older and $250 million in damages annually, according to 2019 research by the EIP and Environment Texas.
"I don't think it's appreciated just how big the public safety threat is," Clark-Leach said. "You have a situation where these operators don't really have a strong financial incentive from the regulatory side of things to maintain their equipment and operate it properly … It really puts the public in harm's way."
Despite several spontaneous emissions since 2017, the TCEQ has not identified any company as a repeat or "chronic" offender. Yet, at that time, 20 Texas plants recorded at least 120 emission occurrences, and 29 Texas facilities reported at least 100. Classification as a chronic offender entitles the state to levy higher fines against the corporations. It would make it more challenging for the companies to obtain state approval for projects in the future.
Laredo Morning Times tweeted that Texas fails to hold repeat polluters accountable for spontaneous emissions. You can see below:
The survey also discovered that only five plants were responsible for over half of the country's "excessive" pollution incidents. The report's authors demanded that more businesses be designated as chronic pollutants and more events be classified as "excessive." Additionally, they argued that Texas shouldn't let polluters get away with less severe punishments by claiming that the pollution spills were beyond their control and reported to TCEQ.
"The agency that is supposed to be protecting our environment and public health and the state is failing to do that," said Luke Metzger, the executive director of Environment Texas. "We need far greater changes from the Legislature to force TCEQ to properly hold polluters accountable and protect regular Texans from this deadly pollution."