In light of the Austin Independent School District's shortcomings in providing special education services to its children, the Texas Education Agency said on Friday that it would take action to appoint conservators to oversee the district.
In a statement, the TEA claimed that after looking into the district's special education division, it had discovered that it had "systemic difficulties."
"The Agency has developed a rigorous plan for AISD to implement so it can return to state and federal compliance and begin appropriately serving students in need of special education services as quickly as possible," the statement said.
In a statement released Friday night, the board of trustees of Austin ISD stated that conservators chosen by the TEA would collaborate with the district to offer special education services to kids with disabilities. The board also stated that the district can challenge the conservatorship, albeit it did not mention this option.
"We are focused on our students, and we welcome collaboration with TEA to help us catch up on long-overdue evaluations. We are united in our focus to ensure that all students receive what they need, when they need it," the statement read.
The board intends to discuss the conservatorship and take questions from the public at a public meeting on Monday night.
The Agency Said That The District Had Failed To Identify Pupils
The Texas Education Agency gave The Texas Tribune access to the investigation's final report into Austin ISD. The agency said that the district had failed to identify pupils who required special education services and to offer such programs to those students who qualified for them. Despite being put on an improvement plan, the district didn't make any substantial improvements, according to the study.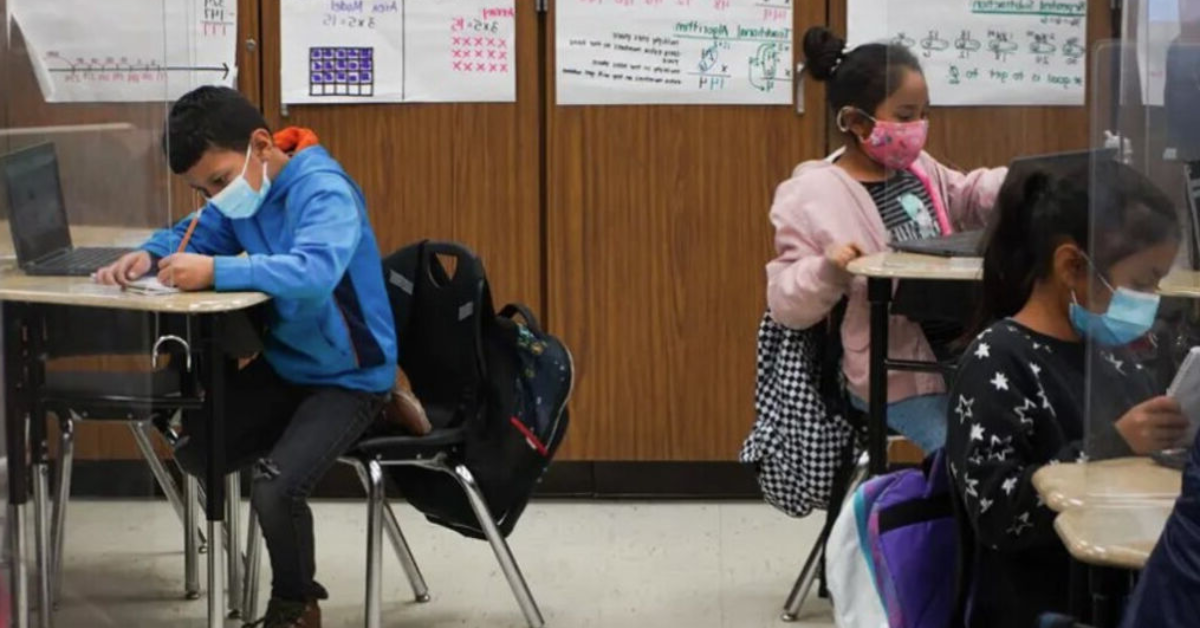 The announcement comes two weeks after the TEA declared, in reaction to years of subpar academic results, that it would replace the present superintendent of the Houston Independent School District and the school board with its own "board of managers." Before the TEA took action to take over the district, Houston ISD had a conservator in place. The organization said that the Houston school district's use of a conservator for two academic years was one of the reasons it was taken over.
In response to the agency's takeover of Houston ISD, civil rights organizations filed a federal complaint on Friday, arguing that this action violates the right of voters of color to elect their own school officials.
A conservator serves as the school district's manager, making sure that the superintendent and school board are taking the appropriate action to address any problems raised by the state's education department. A conservator may "command the activity of a campus principal, superintendent, or board of trustees," according to the TEA website.
Austin ISD has special education issues, but state representative Gina Hinojosa, D-Austin, says the district is moving in the right direction after electing four new board members and appointing an interim superintendent in November.
"They have briefed me on their plans to turn around the special education department in AISD. I believe that we were finally on track to do right by our kids," she said. "I am dismayed by [TEA Commissioner Mike] Morath's decision to install a conservatorship in our school district at this time."
Bipartisan resentment toward TEA over the way the agency has imposed itself on districts, according to Hinojosa, who also suggested that lawmakers would find methods to limit the agency's power.
Hinojosa declared, "This is a harsh intervention. This represents the first action against Austin ISD.
Currently, Austin ISD is being sued for its special education policies. An advocacy group called Disability Rights Texas filed the lawsuit, claiming that the district has neglected to evaluate more than 800 youngsters who potentially require special education assistance.
Gina Hinojosa tweeted My statement on Tea's intent to place a conservatorship over AustinISD. You can see below:
My statement on @TEA's intent to place a conservatorship over @AustinISD pic.twitter.com/kIqNWDbPcb

— Gina Hinojosa (@GinaForAustin) March 31, 2023
When it comes to special education, Texas schools have long been scrutinized. In violation of federal law, the state had been essentially denying kids with disabilities the resources and assistance they require to learn, according to a 2018 federal inquiry. The TEA was deemed to have fallen short of meeting the needs of all special education students by the federal government in 2020.
"It's shocking — with both Houston and AISD — that the commissioner, who has failed in the area of special ed, would take over Austin ISD for special education reasons when he is greatly to blame," said David DeMatthews, an associate professor at the University of Texas Austin's College of Education.
DeMatthews said that Texas does not have enough special education instructors or other associated service providers to meet the demands of its children. He claimed that Austin is not the only city in Texas with special education problems.
"There is a pipeline problem. We're not doing a good job replacing the 43,000 teachers who left last year, he claimed. And it's worse in special education.
If you liked reading this article, follow us on our website, kerrvillebreakingnews.com, for more updates.