This week, the Texas House agreed to spend $545 million to build air conditioning in many of the jails in the state that are dangerously hot. The relentless Texas heat has cooked prisoners to de@th, caused chronic staff shortages, and cost taxpayers millions of dollars in wrongful de@th and civil rights litigation.
Prison rights groups have long battled to cool prisons in this state. The majority of the 100 prisons in Texas lack air conditioning, which forces tens of thousands of inmates and thousands of prison guards to work and live in oppressive heat.
The Startling $32.7 Billion In Additional Funds
The fight isn't over until the monies are included in the final House budget proposal, though. The startling $32.7 billion in additional funds the Legislature has to work with this year have not been put aside by the more conservative Senate on the opposite side of the state Capitol for the installation of jail air conditioning.
The Senate has not yet held a hearing on a bill that would mandate that prisons be kept at a temperature between 65 and 85 degrees, which is already the norm for municipal jails. A similar bill was overwhelmingly approved to move out of committee in the Republican-controlled House.
"It's unfortunate that this battle is this difficult," said state Rep. Terry Canales, an Edinburg Democrat who is leading the House bill and whose measure to cool prisons passed out of the House in 2021 without a hearing in the Senate. "It's inhumane what we're doing."
Canales declared he will approach senators this week in an effort to reach an agreement. He said the Senate leader, Republican Lt. Gov. Dan Patrick, who alone decides whether and when to pursue legislation in his chamber, should take full responsibility for the funding's end result.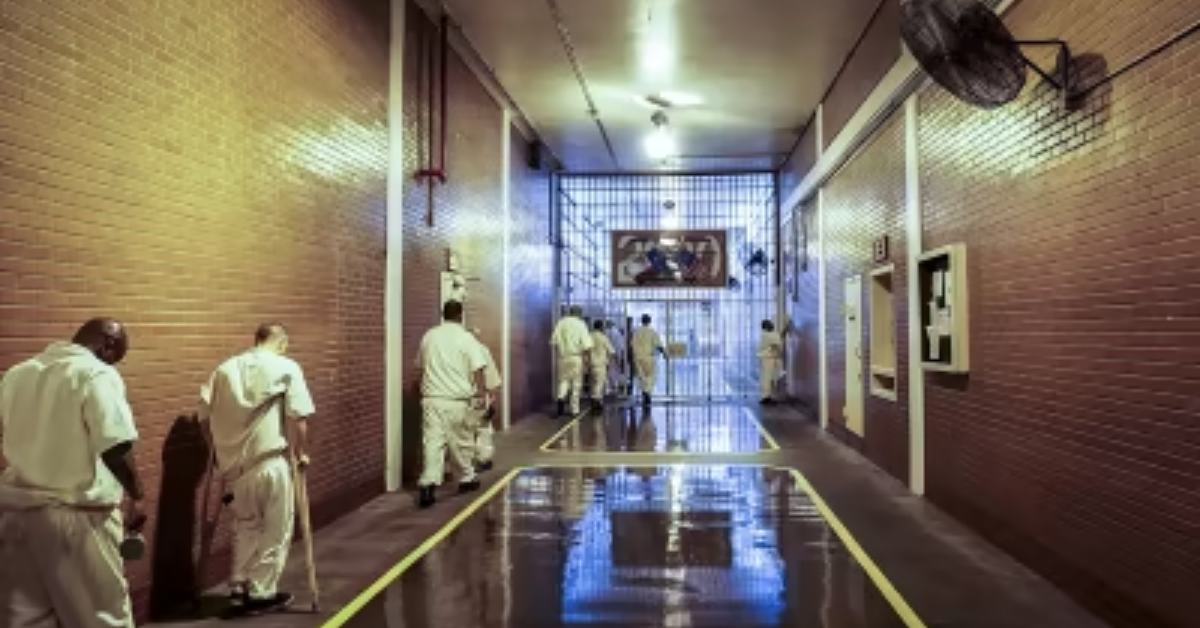 "If the lieutenant governor approves, he does the action. If not, victims will still be burned alive, according to Canales. When questioned about the suggested funding, Patrick didn't provide a response. Neither did Republican state senator Joan Huffman, chair of the influential Senate Finance Committee.
Prisoners and officers are crammed inside concrete and steel buildings every summer, when temperatures often reach far into the triple digits, with little ventilation except than windows that have been shattered out of desperation and fans that blow the hot air. Prior to recently, it was usual for prisoners to pass away, with at least 10 Texas inmates passing away from heat stroke in the hot summer of 2011.
The Texas Department of Criminal Justice acted after facing several wrongful de@th lawsuits and a pricey class action case at a geriatric jail. After years of legal disputes, the prison administration decided to install air conditioning at the senior prison and moved some of its ailing or old inmates into cooler accommodations.
Before the court agreement, the prison service had implemented a few other measures, such as putting substantial fans in dwelling quarters and giving detainees modest personal fans. According to agency regulation, inmates are also supposed to have unlimited access to ice water and visits to cooled areas during extremely hot weather, though many convicts have complained that these rules are frequently broken. You can read the latest news about KISD Picks Ringo As Its New Superintendent.
TDCJ officials have emphasized again and time again that the agency's heat mitigation procedures are effective, citing the absence of new heat stroke de@ths since 2012. (Prison officials disregarded a de@th from July 2018 in which a medical examiner determined that a prisoner died of heat stroke, claiming that they believe the cause of de@th is ambiguous.)
However since extreme heat is frequently disregarded as a cause of de@th, scientists believe the number of heat-related de@ths is likely underreported. Also, convicts, advocates for prisoner rights, and officer unions have been pleading with the government to take action for years because climate change is predicted to bring increasingly harsher temperatures.
"This bill is not just about inmates. It's about the hard working men and women and staff, many of whom work 16 to 24 hours a day, six days a week," said Clifton Buchanan, a former corrections officer and deputy director of Texas Correctional Employees Council, at a legislative hearing on Canales' bill last month.
Working circumstances in the sweltering weather are awful, especially when you're wearing a stab-proof vest and moving around while going up and down stairs, he continued.
The House heeded the appeal of the advocates this year since there was a sizable surplus in the budget of the Legislature. State officials would allocate $545 million to cooling 46 out of 73 jails that do not yet have air conditioning in all prisoner living areas as part of their two main budget measures, which support existing projects as well as those for the upcoming two years.
Justin Miller tweeted on their Twitter account. You can check below:
The House declared that it will allocate more funds during future parliamentary sessions to implement a four-phase plan to cool all jails by 2031. As House Speaker Dade Phelan urged his appropriations committee to approve funds for a phased installation of air conditioning in prisons in 2021, TDCJ created the plan.
The current House budget plans contain the first and second stages. Phase one would cool 16 facilities by 2025, with a concentration on transfer facilities, which house inmates who have just received sentences, and those with sizable populations of people with special needs. Phase two, which would focus on larger jails constructed in the 1980s and 1990s, would install air conditioning in another 30 facilities by 2027.
TDCJ officials stated in a draft of the plan obtained by The Texas Tribune last year that prioritizing newer facilities constructed using the same prototype will enable more beds to be cooled more quickly. The remaining 27 prisons would be cooled during the two last phases, which are not covered by the House's funding request for this legislative session.
According to Amite Dominick, president of Texas Prisoners Community Advocates, it was encouraging to see the House taking action, but she had anticipated that with a surplus budget, lawmakers would allocate funds this session to equip all jails with air conditioning.
"On the one hand, I'm happy. On the other hand, I'm thinking of the people who will suffer or die over the next four bienniums," Dominick said. "This has gone on for decades, and we're still dragging this along and kicking that can."
In terms of the Senate, she claimed, it is really depressing. She stated, "I'm disappointed in our leadership, our governor and lieutenant governor for not doing the action to address this issue.