Officials say an alligator that had been living in the backyard of a Texas home for more than 20 years has been rescued and moved. "Alligators don't make nice pets, y'all," Texas Game Wardens said in a Facebook post accompanying the rescue footage.
The nearly 8-foot-long alligator had been residing illegally in someone's backyard for many years before being transported to the Animal World & Snake Farm Zoo, which gave additional information about the animal.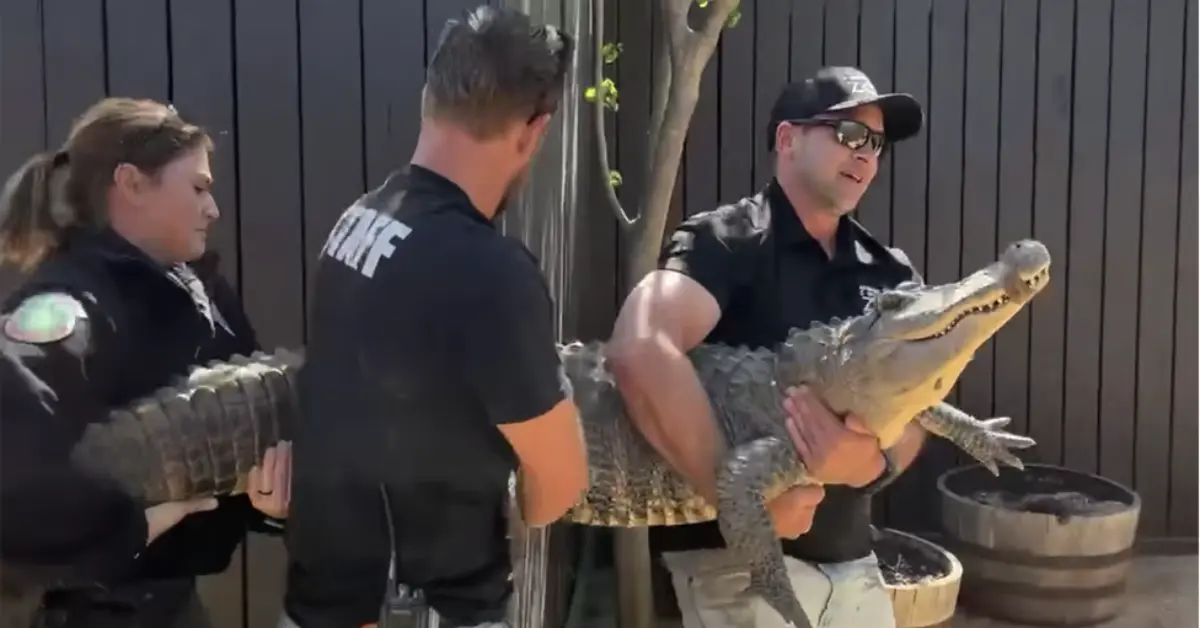 "Apparently they were a volunteer here at Animal World & Snake Farm way back then, decades ago, and they grabbed this alligator – either the egg or the hatchling alligator at the time – placed it in their pocket and walked off," a zoo spokesman said in a later Facebook video.
Below down we have given Facebook posted a video in which the wildlife animal saver team can be seen saving the alligator. 
The alligator was located around 50 miles away from the zoo, and the person guilty of removing it has only been recognized as a lady.
According to the spokeswoman, the alligator was introduced to the rest of the alligator gang at the zoo and will spend the remainder of her life there. As per the news Texas law permits people to retain alligators if they are farming, educating, or using animals for zoological purposes.
Other news you might be interested in:
According to reports, the woman who was harboring the alligator did not have the necessary licenses. Despite being healthy and well-cared for, the alligator had outgrown the space supplied by the woman.
The woman is reportedly facing fines and fees of up to $1,000 for illegally holding the alligator. Any accusations of taking the egg or hatchling decades ago have run their course
If you liked reading this article then make sure to bookmark our website kerrvillebreackingnews.com for more future updates.