The Trump administration banned bump stocks two years after a man killed 58 people in Las Vegas, a device used by the gunman that allows a shooter to rapidly fire multiple rounds from semi-automatic weapons after an initial trigger pull. Texans can now buy them again after several legal battles.
Following the massacre, the Department of Justice amended the regulations of the Bureau of Alcohol, Tobacco, Firearms, and Explosives (ATF) to change the definition of "machine gun" to include bump stocks. Federal law largely prohibits the possession of "machine guns," though a person with a special permit may do so.
"Boom, the Trump administration decided to ban [bump stocks] through the ATF rather than Congress," said Michael Cargill, owner of Central Texas Gun Works.
Other news related to Texas:
Recently Michael Cargill shared a Tweet in which he was taking a stand to protect gun stores. You can see the Tweet below.
It's time we go on the offensive and protect all gun stores & Federal Firearm License dealers. With the help of @TPPF, Cargill v ATF will do just that. #2A #AR #ATF #Guns #pewpew #TXLEGE pic.twitter.com/tVcYDXLiH8

— Michael Cargill (@michaeldcargill) March 6, 2023
"So I decided to file a case against the federal government – the Department of Justice and Alcohol, Tobacco and Firearms – to get rid of the bump stock ban. Because my issue was that the ATF cannot create law; only Congress can do so," Cargill continued.
Cargill was also largely supported by the 5th Circuit Court of Appeals, which hears civil and criminal cases from Texas, Louisiana, and Mississippi. The court ruled 13-3 in January 2023 that "Cargill is correct" and that ATF lacked the authority to issue such a regulation.
Following the ban's implementation in 2019, those in possession of bump stocks, including the device's largest manufacturer, were instructed to surrender them to ATF or destroy them. Cargill stated that the manufacturer had to start from scratch because all of the devices were destroyed, but thanks to the 5th Circuit's decision, people in Texas, Louisiana, and Mississippi can now purchase the device.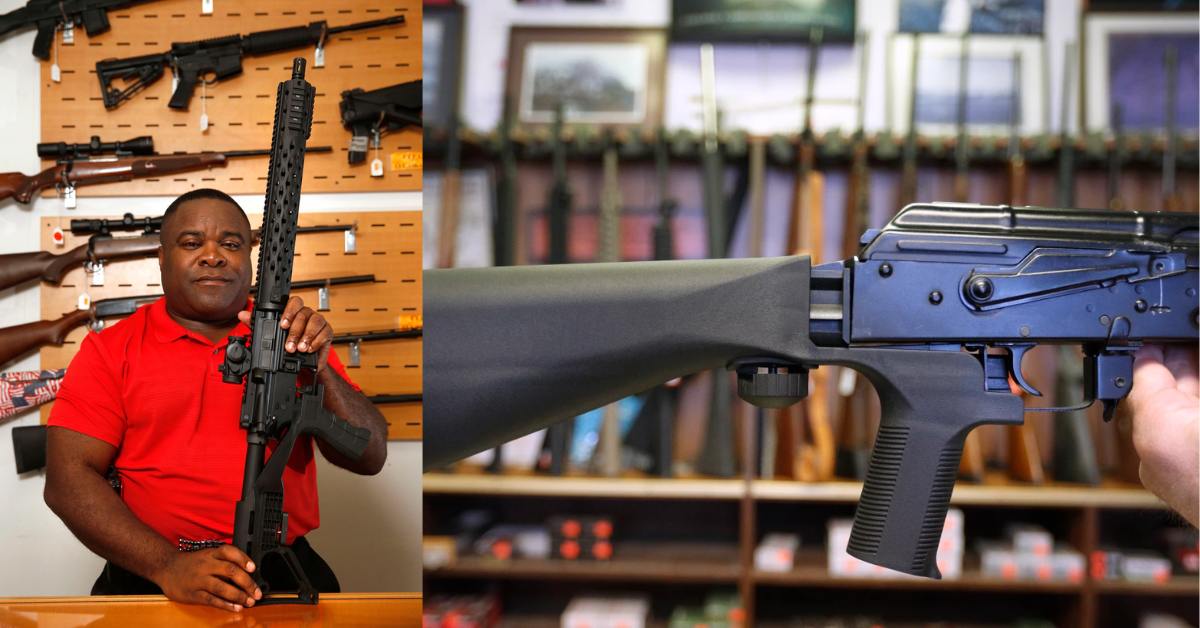 "He's making bump stops. He's delivering them to people. And he's selling them to people that are in Texas, Louisiana, and Mississippi," Cargill said.
According to Cargill, ATF had the opportunity to appeal the 5th Circuit Court's ruling to the United States Supreme Court, but they missed their Feb. 27 deadline. Cargill stated that they will have another opportunity in early April.
"The ball's in their court," he said. "All the ATF has do is to appeal this case to the Supreme Court,"  KXAN spoke with local attorney Douglas O'Connell about the ATF's decision not to appeal the case. "The government either bungled it and didn't file a timely notice of appeal – which I doubt – or they decided they didn't want to appeal," O'Connell said.
You might also be interested in:
"And this is pure speculation, but they might have decided if we appeal and get a negative ruling against our decision, that applies nationwide. Whereas right now, this decision only applies in three states," he said. Nicole Golden of Texas Gun Sense believes the court's decision to lift the ban is risky.
"This move shows a complete lack of regard and respect for victims and survivors of gun violence from that shooting, shootings around the nation and in Texas," Golden said. "We should be putting our full support — in a bipartisan way — behind common-sense measures to prevent gun violence. This is the complete opposite direction."