At the Galveston County Fair & Rodeo's Junior Auction on April 19 in Hitchcock, AMOCO Federal Credit Union gave back in a big way to some of its younger members. The credit union has more than 100,000 members. Shawn Bailey, who is the President and CEO of AMOCO, and J.R. "Rusty" Norman, who is the Chairman of the Board of Directors, were there to bid on animals and projects that raised $82,650 for scholarships.
Norman, who is also on the board of the Galveston County Fair & Rodeo, is happy that AMOCO always goes above and beyond to give its members the best service possible. He also said that AMOCO continues to show its place in the community by giving scholarship money at the junior auction every year.
"AMOCO's involvement in this event helps us continue to build partnerships and relationships," said Norman. "Most of the things we bid on are for members of AMOCO. We want to show our support for them so that when they're older, they'll choose us as their bank when they buy their first car or home.
According to Post Newspaper, It's an effort to show that we're helping the community and these kids in whatever ways we can. Kaylah Higgs, a 14-year-old student at Santa Fe Junior High School who has been a part of AMOCO since she was born, was one of the students whose second-place turkey in the Reserve Overall group got a winning bid from AMOCO. She said that the money would help her pay for college.
Higgs said, "It means a lot that AMOCO supports not only me but also a lot of my peers." "I've been getting ready for this day since November, and it's nice to know that my credit union will always be there for me."
Loran Silvertooth, 17, is a Texas City High School student and a fourth-generation AMOCO member. He is going to Sam Houston State University soon to major in animal science and minor in secondary education so he can become an agricultural teacher. He is a fourth-generation AMOCO member. AMOCO also won a bid to donate the first-place steer that Loran had raised. You might read about Luncheon Honors Top 10 Friendswood High School Graduates.
"I'm so grateful," said Silvertooth. "I love that AMOCO helps its people and cares about them. It's great!"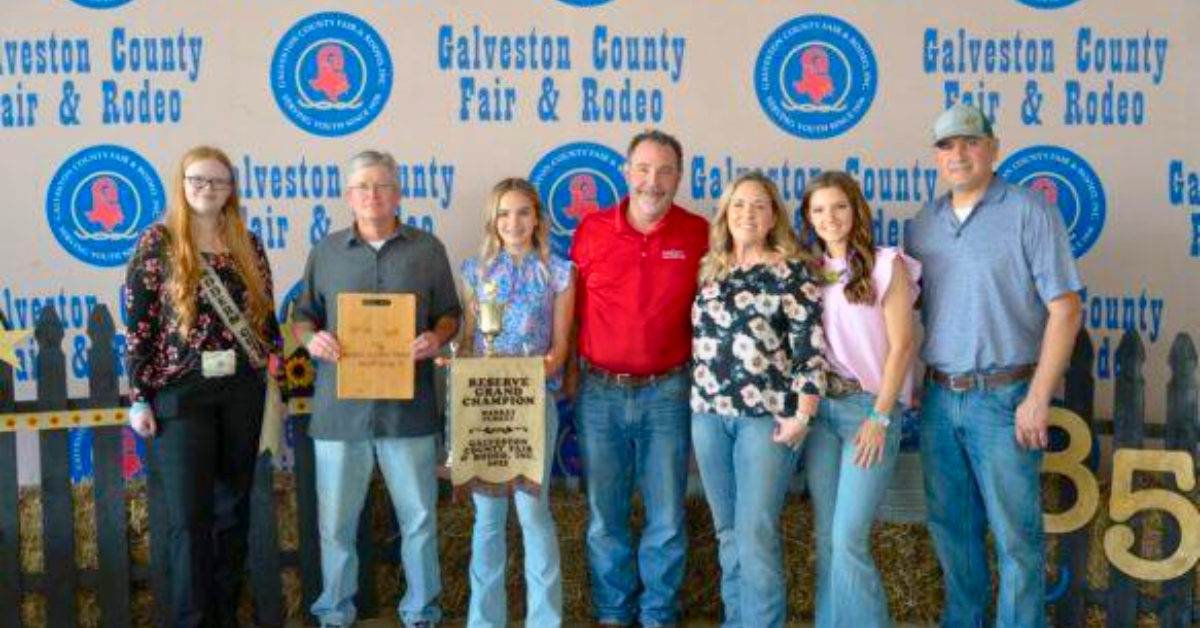 At the junior sale, AMOCO also helped out some of the younger members, like Matthew Collins, 14, and Abigail O'Brien, 15. Collins was a newcomer, and in the broiler group, she came in third. Even though O'Brien has been in the program for five years, she said this was the first time she had made it to the auction.
She said, "The donation from AMOCO will help me a lot with my plans for college, since I want to be an Aggie at Texas A&M University." "FFA is my whole world, and I love it with all my heart. I love that AMOCO always backs us up because we work so hard each season to get here."
As a Ruby Sponsor, AMOCO showed its support for the fair and rodeo by participating in the parade, Sneak-A-Peek Night, Senior Citizens Day, and Special Kid's Day, where characters Abe and ACE were also present. You also check out College Of The Mainland Trustee Candidates.
AMOCO is proud to have supported the Galveston Fair & Rodeo for more than 30 years and hopes to keep working with the group for many more.