Six Texas cities reached the top 10, while 12 of the top 20 U.S. cities with the best housing markets for growth and stability were located in Texas.
Using information from the Federal Housing Administration, SmartAsset compared home value data for 400 metropolitan regions between 1998 and 2022. It then computed the total growth over that period as well as the frequency of large dips in value to create the ranking.
The Austin-Round Rock-Georgetown metro area ranks first overall, in large part because of the region's skyrocketing housing values during the previous 25 years. Home prices rose by 353.92% between 1998 and 2022, the highest total growth in our analysis with little downside.
According to SmartAsset, no other metro area in the country experienced growth as close to 354%. Information from the study indicates that there were other factors developing in addition to property prices.
"The population has nearly doubled in the last 20 years, in part thanks to the presence of large tech companies — including Apple, Amazon and Tesla — supporting the local economy."
Not all Texas urban areas had a healthy housing market, including the Austin area. The top 10 markets for growth and stability included five additional Texas metro regions. Here were some of them:
Midland at No. 2
More than 91% of metro areas in the SmartAsset study's metro areas experienced home price growth between 1998 and 2022 than the West Texas metro area of Midland.
"Local oil and gas reserves help support the local economy, including the recent discovery of one of the largest U.S. oil reserves," SmartAsset said.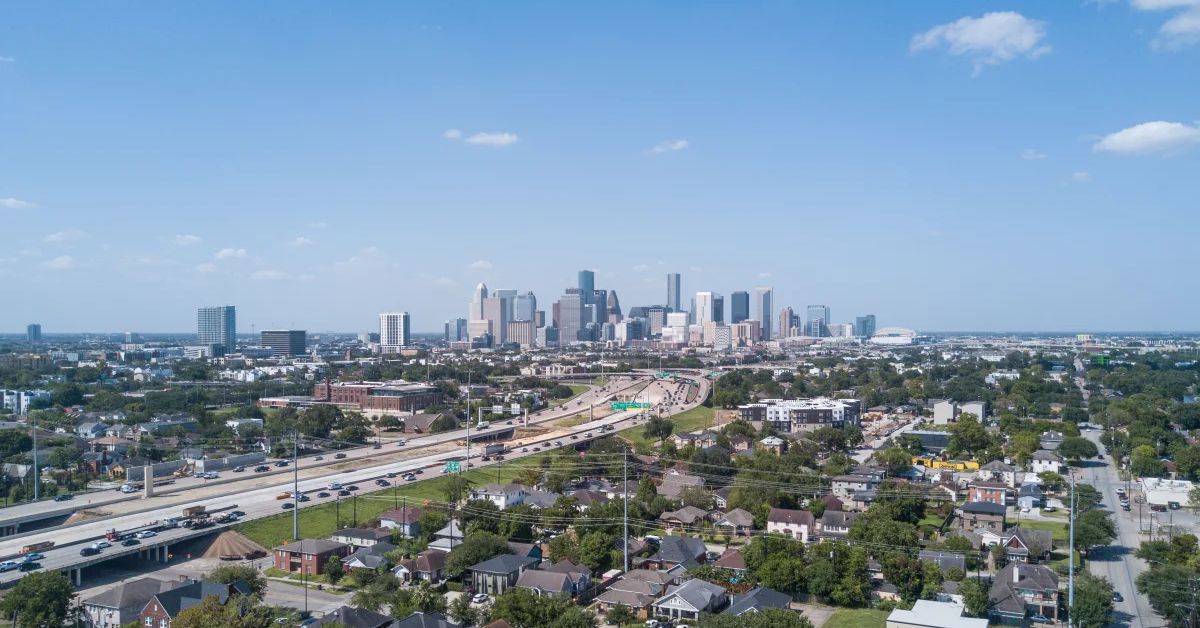 Odessa at No. 7
Odessa, however more volatile than the other top 10 cities, saw an average gain in property value of 226% from 1998 to 2022, according to the report. Recent news here Do Texas Cars Need Front And Back License Plates?
Dallas-Plano-Irving at No. 8
Dallas, the third-largest city in Texas by population, is home to major corporations like AT&T and Southwest Airlines, while Irving is where ExxonMobil is headquartered, according to the report.
"These large employers help attract workers and stabilize the local economy, partly contributing to the 213% increase in home values over the last 25 years," SmartAsset said.
San Antonio-New Braunfels at No. 9
According to the study, San Antonio home prices have tripled since 1998.
"The population has steadily grown over the last two decades, though not at the same accelerated rate as housing prices," SmartAsset said.
Houston-The Woodlands-Sugar Land at No. 10
According to SmartAsset, Houston home prices have increased more than 200% without much historical chance of losing value in the last 25 years.
Adam Ozimek tweeted that Housing Market Growth. You can see below:
Other Texas metro areas in the top 20 included:
Waco at No. 13
Fort Worth-Arlington-Grapevine at No. 14
San Angelo at No. 15
College Station-Bryan at No. 18
Sherman-Denison at No. 19
Abilene at No. 20
To rank the best and worst housing markets for growth and stability, SmartAsset said it looked at data for 400 metro areas and specifically compared them across two metrics:
Stability — the incidence of homeowners experiencing a significant price decline (5% or more) at any point in the 10 years after they purchased a home
Overall home price growth — the total growth in home prices during the analyzed time
SmartAsset said it looked at data for every quarter between 1998 and 2022 for both metrics. Also check this news Is It Prohibited To Drive Without Utilizing Your Blinker In Texas?