Two proposals advancing through the Texas legislature's chambers might add more scrutiny and rules for district attorneys all around the state; some supporters have José Garza, the Travis County DA, as a particular target.
Top Republicans have stated since the start of the legislative session that they intend to "rein in" what they refer to as "rogue DAs" by submitting legislation requiring them to investigate and prosecute all criminal charges.
No Press Charges For First-time Marijuana Interactions
Garza is one of the Texas district attorneys who recently decided against prosecuting certain felonies in court. Perhaps most noticeably, several lawyers from throughout the country signed an open letter stating that they would not press prosecution for situations involving abortion. Some prosecutors have openly declared they would not press charges for first-time marijuana interactions or minor thefts.
According to James Henson, the director of the Texas Politics Project, a group located at the University of Texas at Austin that seeks to enhance Texans' political engagement, "The legislature and the governor are asserting the primacy of state government, and that is a huge change."
There is a perception, empirically valid in some places, not in others, that crime is out of control, particularly in Texas' urban areas, and that prosecutors share part of the blame for that.
Senate Bill 20 and House Bill 17, two priority measures, might make it possible for district attorneys to be fired if they decide not to prosecute all crimes.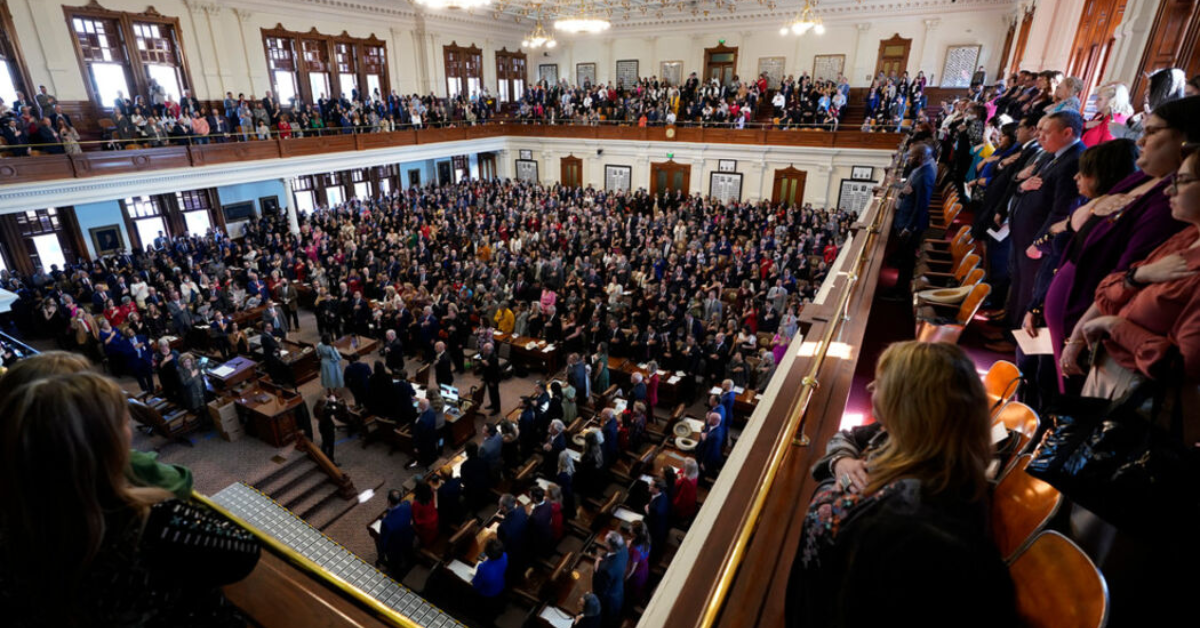 One of the architects of the senate measure, state senator Joan Huffman, R-District 17, lamented that some Texas prosecutors had followed a pattern of adopting internal policies, declining to prosecute certain laws, during a Senate committee hearing earlier this month. Consider this news Do Texas Cars Need Front And Back License Plates?
S.B. 20 was passed out of committee by the Senate committee this week, and the entire Senate might vote on it as early as Monday. Similar to S.B. 20, H.B. 17 lays out the legal process for removing a district attorney from office would happen through a jury trial. It was submitted by Rep. David Cook, R-District 96. A committee vote on that bill has not yet been held.
Several proponents of law enforcement and interested parties spoke in favor of the legislation, with many of them blaming the Travis County District Attorney's office for contributing to the issue.
Since winning the election and taking office in January 2021, the Travis County district attorney has actively interfered with Austin Police officers' ability to file probable cause affidavits," Thomas Villarreal, the president of the Austin Police Association, said in a hearing for H.B. 17 earlier this week.
District attorneys hold elected office and typically identify with a political party. Such party allegiance has drawn national attention, as stories from both sides of the aisle claim that the criminal justice system is becoming more and more entwined with politics. Also, go for this news Is It Prohibited To Drive Without Utilizing Your Blinker In Texas?
U.S. Attorney Dena King tweeted that NC Elected District Attorneys about DOJ priorities & enhancing our partnerships to make more significant impacts across the state. You can see below:
https://twitter.com/USAttyKing/status/1640856839993663490
Others opposed to the rules, like the ACLU of Texas, expressed concern to lawmakers that removing district attorneys from their positions would thwart the democratically-elected prosecutors' ability to represent the interests of the people.
If you liked reading this article, follow us on our website, kerrvillebreakingnews.com, for more updates.