According to a Texas congressman, there is legislation that would make it easier to monitor the occurrence of fentanyl overdoses. According to North Richland Hills, Texas state representative Stephanie Klick will combine several data sources.
"Right now, you've got local folks doing it. You've got state law enforcement, and you've got federal law enforcement," Rep. Klick said. "We need it all in one place. But we also need to bring in the healthcare entities as well. They're the ones seeing the people in the emergency rooms."
Texas Department of State Health Services
The risks fentanyl poses to students were discussed during a town hall held Friday night in North Richland Hills by Klick, the Texas House Committee on Public Health chairperson. A synthetic opioid called fentanyl is thought to be 50–100 times more potent than morphine.
With as little as two milligrams, it can frequently be fatal. Klick added, "I think the number of fatalities doubled last year is a wake-up call that we need to do more.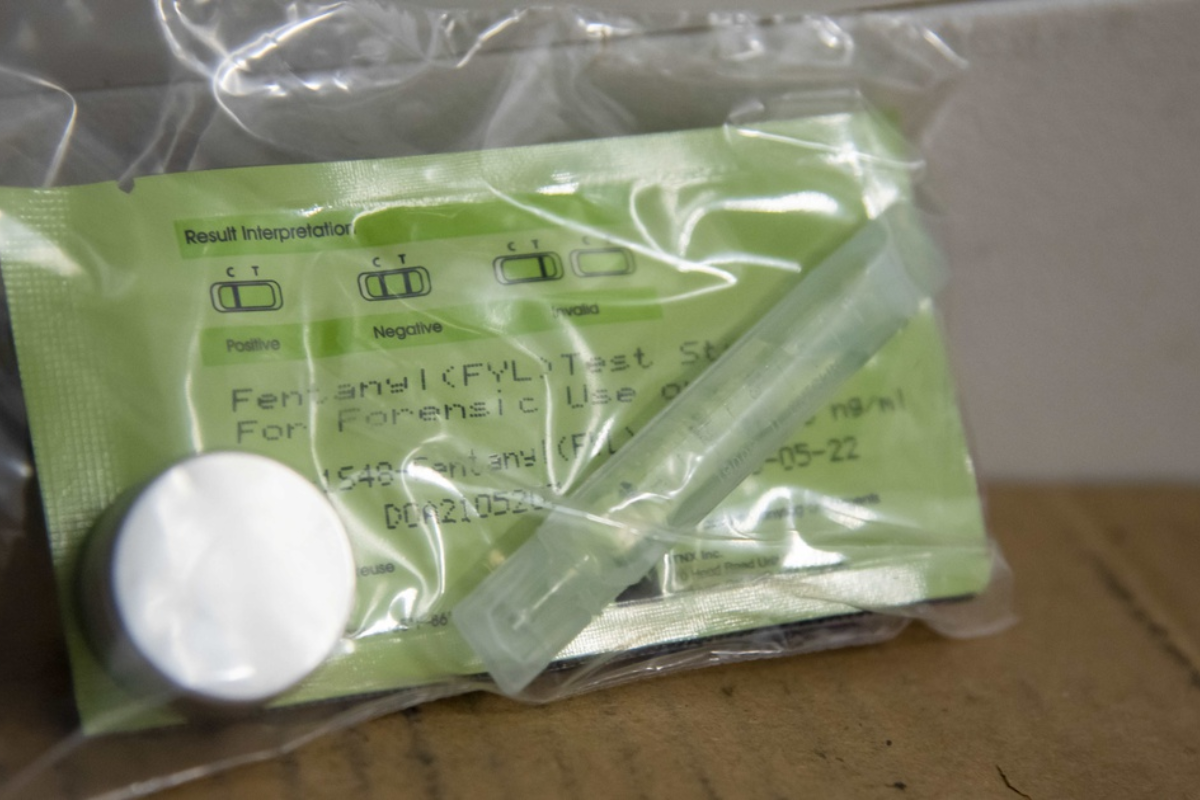 Fentanyl produced illegally is frequently combined with other drugs like methamphetamine, heroin, cocaine, and fake medications. As a result, many people might not be aware that they are taking fentanyl, which could result in unintentional poisoning.
The Texas Department of State Health Services (DSHS) reported 883 overdose deaths using fentanyl in Texas in 2020. Provisional data from DSHS show a 120% increase in fentanyl-related mortality in Texas since 2020.
Joe K tweeted about the recent rise in fentanyl overdose deaths. You can take a look below:
Republican bill aims to make the ATF more "fair" and "transparent." Sounds promising…

GOP requests data to "better understand" the recent rise in fentanyl overdose deaths. What's there to understand? Open border = more drugs & death. Closed border = less drugs & death.

Only a… https://t.co/vj1qtmrAia pic.twitter.com/5sg1BrP7Nb

— Joe K. Bequette (@JKB_NoMercy) March 8, 2023
Families from the district learned in February that fentanyl-laced Percocet and OxyContin pillsiieti0e caused the deaths of three Carrollton-Farmers Branch ISD students and hospitalized six additional children.
Jimmy Purdue, the police chief of North Richland Hills, stated during the town hall on Friday night that fentanyl has not yet been found in the school system this year.
Also, check this recent news:
Perdue claimed that police officers frequently encounter synthetic narcotics in the neighborhood.
"Fentanyl is being placed in all sorts of drugs. Cartels, the different groups are saturating our public with fentanyl," Perdue said.
IDEA Public Schools Dionel Waters claimed that the fentanyl problem has not yet impacted their Tarrant County classrooms. Waters stated on Friday, "And I want to emphasize that word 'yet.' Waters and other leaders urged Friday attendees to have open and sincere discussions with their kids about the risks posed by fentanyl.
If you found this article informative, please bookmark our website kerrvillebreakingnews for more future news.