In Texas Constitution, a constitutional amendment may remove the position of county treasurer. Galveston County might be the tenth county to do so, following nine others in November. The last time Texans voted on such an amendment was in 1987 when Gregg, Fayette, and Nueces counties abolished their county treasurers. With 69% of the voting, it was voted in favor.
In his 2022 campaign, Hank Dugie, the current Galveston County treasurer, called for eliminating the office. "My campaign centered around the idea that the office is a waste. Taxpayers could save money if we abolished it. It's not a needed position anymore. It doesn't provide any extra level of protection for taxpayers; it costs them dollars," Dugie said.
The Galveston County Commissioners Court overwhelmingly decided to remove the position on December 23, 2022. In addition to abolishing the position of county treasurer, the amendment also grants the county the ability to choose another county officer or hire a qualified individual to carry out the treasurer's duties.
The state Senate and House both received two versions of the amendment. On January 12, 2023, Senate Joint Resolution 28 was introduced. SJR 28 was approved by the state Senate on April 4, 2023, with a vote of 28 to 3.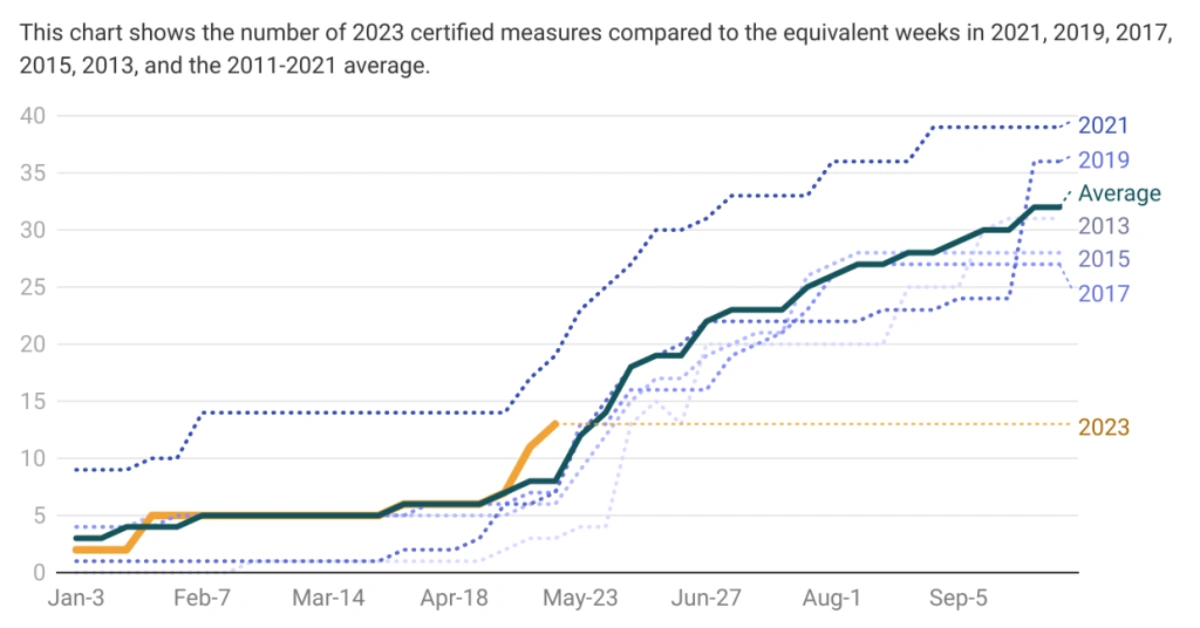 On May 10, with 11 people abstaining from voting and one vacancy, House Joint Resolution 134 was approved by a vote of 106-32 after being introduced on March 13. On May 16, the state Senate voted 27–4 to pass HJR 134. The official version that was submitted to the ballot was HJR 134.
Most voters in Galveston County and throughout the state must approve the amendment. The other six counties—Andrews, Bee, Bexar, Colin, El Paso, and Tarrant—have also eliminated their respective county treasurer positions.
Should you be interested in doing so, please follow the instructions that are provided below and click on the link that has been supplied for you:
Texas will have four items on the ballot in November. With an average of approximately 13 measures per year between 1995 and 2021, Texans voted on 175 statewide constitutional amendments on ballots in odd-numbered years. Voters supported 160 initiatives, while 15 were rejected.
Stay tuned to read more exciting news on our website, kerrvillebreakingnews.com.