The entire convention gave Miah Cerrillo and Khloie Torres a standing ovation as they entered the stage at the Galveston Island Ballroom in Galveston, Texas.
At the 2023 Texas Public Safety Conference in Galveston, Texas, the two 11-year-old kids who dialed 911 following the mass shooting at Robb Elementary School in Uvalde, Texas, received the Kid Hero Award. The National Emergency Number Association (NENA) and the Association of Public-Safety Communications Officers (APCO) Texas chapters organized the event (APCO).
The recognition comes over a year after an ex-Robb Elementary student, age 18, opened fire on the school on May 24, 2022, killing 19 students and two instructors. From inside classroom 112, where the shooter slaughtered their friends and teachers, Cerrillo and Torres dialed 911.
The Kid Hero Award
The Kid Hero Award is generally awarded to only one child, but this year an exception was made to honor both Cerrillo and Torres, according to Cindy McCraw, president of Texas NENA, who spoke to ABC News. She said, "I felt that both ladies needed to be nominated because this was so essential."
According to McCraw, Cerrillo, and Torres saved more lives by acting to contact 911 during the incident than simply their own. She remarked, "It's a major thing that they even remembered to call 911. They could have frozen, they could have waited till everything was finished before calling, or they could have just waited for someone to arrive. Instead, they acted, and that is what makes them heroes.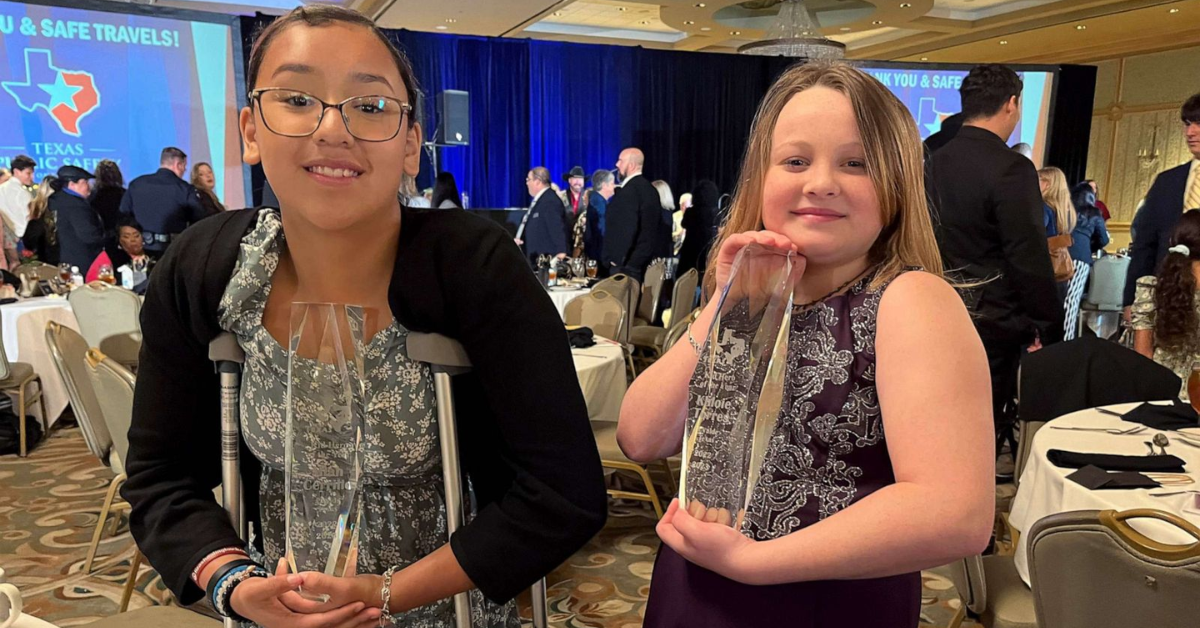 Cerrillo's mother, Abigale Veloz, admitted that she was moved to tears by the accolades her daughter received. As Miah's mother, she expressed her pride in her daughter, calling her an outstanding daughter and a beautiful sister. She will always be my miracle child. She has fought for her life her entire life and she will do so again. The good news is that she is not fighting by herself her entire family is fighting alongside her and guarding her.
With the consent of Torres' parents, portions of the 911 tape in which she can be heard were aired by ABC News in February. The 911 operator is urged to send police to the classroom Torres on the audio. Torres pleaded with dispatchers to go quickly since there were numerous dead bodies. "I'm going to die, please." The emotional impact of the 911 calls was underscored by McCraw, who heard them.
The whole thing is horrible, listening to it just gives you shivers, McCraw added. "I've been doing this for 22 years, and over the years, I've listened to a lot of audio of active shooters, kids calling in, and other horrific things that have been phoned in and recorded, but it's still very emotional."
Just before the awards presentation, McCraw arranged for the 911 dispatcher who had spoken to the two survivors that day to meet them. The girls and their families had a life-changing experience at the secret meeting. They appeared appreciative at the opportunity to speak, and McCraw expressed the hope that this gave them the necessary closure. McCraw feels it will be beneficial for everyone. You can check the latest Texas Targets Renewables Despite Advantages.
That offers closure to both sides, so I just didn't want that to be a void forever, McCraw said. "The girls will never again question who is on the other end of the telephone, and hopefully it fills that hole and gives them closure as they go through their healing process."