Early voting for the municipal elections on May 6th begins Monday, and the mayors of North Texas' largest communities face little to no opposition.
"Usually, the mayors' races for Dallas and Fort-Worth are the signature events for these May municipal elections," Matthew Wilson, Political Science Professor at SMU in Dallas, remarked. "There's simply no drama in any of those in this cycle."
Dallas Mayor Eric Johnson and Fort Worth Mayor Mattie Parker each face slight obstacles. Johnson is up against a write-in candidate, while Parker faces four opponents. Three other mayors in North Texas are in a similar scenario. Arlington Mayor Jim Ross and Frisco Mayor Jeff Cheney face opponents, while Irving Mayor Rick Stopfer runs unopposed.
Wilson believes that one reason the mayoral contests aren't getting much attention this year is that they are non-partisan. There is no Republican or Democratic messaging motivating people to vote. Another issue, according to Wilson, is that locals appear to be satisfied with the incumbents and the way the cities are handled. "There hasn't been the same outpouring of rage and dissatisfaction with the current government that we've seen in some places."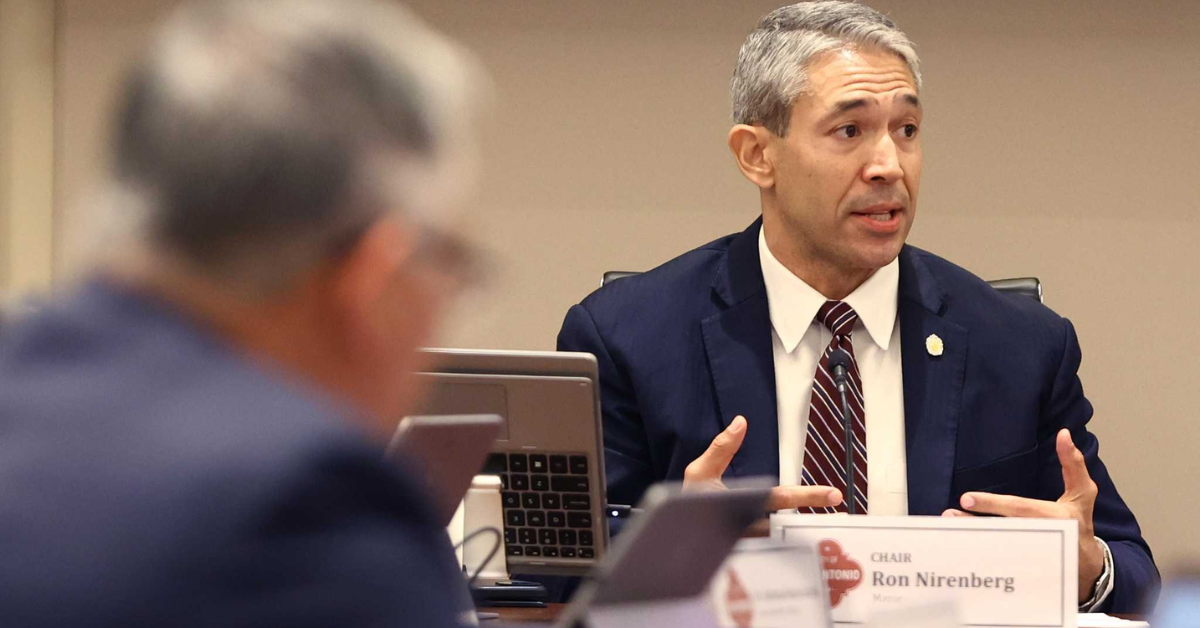 Last week, Mayor Irving welcomed Wells Fargo Bank officials and Governor Greg Abbott to a groundbreaking ceremony for the bank's new regional campus in Las Colinas.
According to Mayor Stopfer, his job takes a significant time commitment, and he feels he did not draw opponents because people are still re-evaluating their lives. "I believe they are going through that, some of it still through Covid, and I believe people are genuinely pleased with what is happening." Others, I believe, are anxious about how much time and energy I will need to devote to this work."
The significant difference this year is that when the mayors of Dallas, Fort Worth, and Arlington were last on the ballot, their seats were vacant. You may consider also UT Austin Announces Housing Subsidy Program For Texas College Students.
"It's usually difficult to unseat an incumbent in the absence of some sort of scandal, mismanagement, or controversy." "As a result, a lot of people who might be thinking about a mayoral bid would rather just buy their time and wait for an open seat opportunity," Wilson said.
Former Dallas ISD Superintendent Michael Hinojosa opted not to run against Mayor Johnson in Dallas. Johnson gained early support from dozens of public officials at all levels of government and raised more than $1.2 million. According to campaign finance records, he had more than $1.16 million in his campaign account as of April 2.
There are also races for municipal council and school board, as well as bond elections. Voters in Denton will consider recalling Council Member Jesse Davis in a recall election. Fort Worth now has a total of ten council members following redistricting. You also read the Texas Community Colleges Seeking State Budget Reform Would Receive Hundreds Of Millions.
You can vote early this week, April 24-28, between the hours of 8 a.m. and 5 p.m., at a polling place in your county. Saturday and Sunday timings vary based on the county you live in. You can vote from 7 a.m. to 7 p.m. on the following Monday and Tuesday, May 1 and 2.