The Best Warrior Competition was hosted by the Texas Military Department and brought together service members from the Texas Army and Air National Guards and those from the Chilean and Czech Armed Forces. The purpose of the competition was to test the participants' tactical and technical abilities and promote the sharing of knowledge, expertise, and cultural traditions.
The friendly competition was held at Camp Swift in Bastrop, Texas, from the 27th of March until the 1st of April 2023. During the match, participants were tested on fundamental military skills, such as professional military knowledge, marksmanship, land navigation, and physical fitness.
Through the State Partnership Program of the National Guard Bureau, which pairs National Guards from every state and U.S. territory with partner nations to increase regional security and advance U.S. interests, the Training and Materiel Command (TMD) extended an invitation to service members from its partner nations to take part in this year's Battle of the Bulge competition.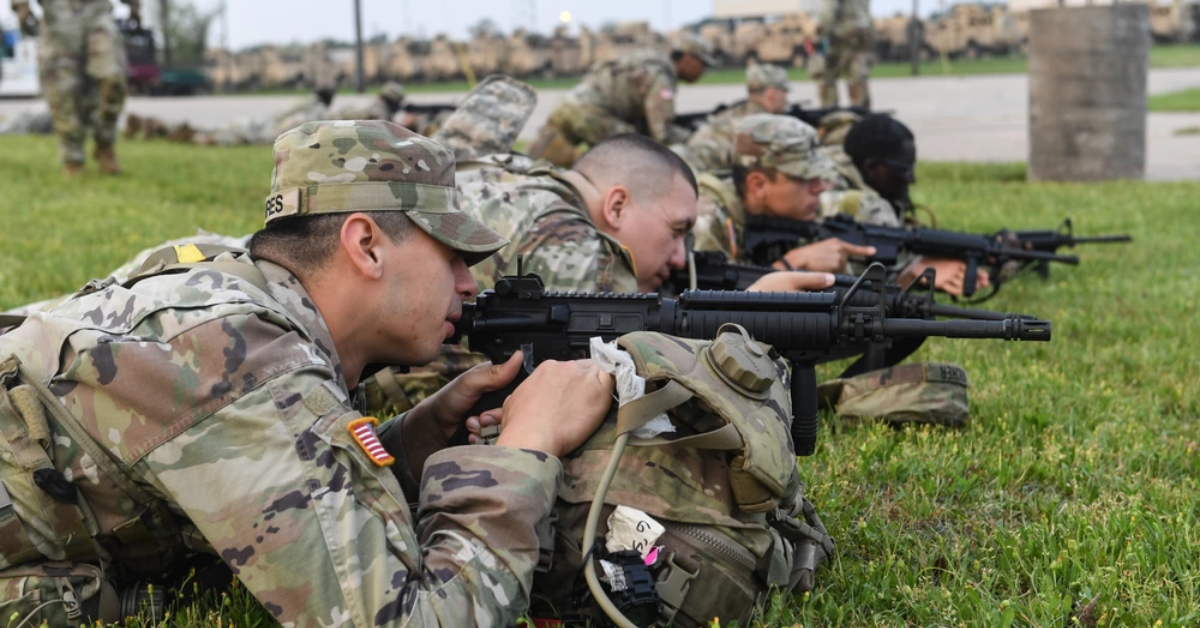 Opportunities for the development of junior and senior enlisted leaders, the exchange of tactical expertise, and the continual advancement of interoperability are all provided through cooperative multilateral events like the BWC.
Chilean and Czech service members who were competing in the BWC were accompanied by Sgt. 1st Class Robert Martinez of the International Affairs Division of the Texas Military Department. This was done to assist the foreign service members in integrating with the Texas Army and Air National Guard participants.
"I think it's all about learning about the cultures and exchanging ideas," said Martinez. "It's important that they're here talking to other airmen, soldiers and NCOs, and that they get that general understanding of what we do and our culture as a military."
Competitors were able to build on each other's strengths and alter their skills accordingly due to the interchange that took place between them throughout the BWC. This proved to be an extremely beneficial learning experience for all parties concerned.
"I think this competition helps us to continue to be a joint operating force and a force multiplier," said Senior Airman Jake Schlang, 147th Air Support Operations Squadron, Texas Air National Guard. "We have learned a lot of things from the Chilean forces that we may not have known, and the Czech soldiers over in Europe are doing a lot more near-peer style exercises as well. Getting their knowledge and insight on things is important for our forces to continue to adapt our capabilities."
Cristobal Inostroza, a member of the Chilean navy, has previously competed in the BWC for two years in a row. This will be his third time participating in the competition, during which he has passed on the wealth of knowledge he has acquired and guided the efforts of other contestants.
"It's a hard competition, and I've been able to learn from all the mistakes I made in the past and have been improving my skills," said Inostroza. "I've been able to help out the other new participants so they can learn what I've learned."
Participants have been able to continue to engage in partnership building thanks to the participation of Chilean and Czech forces in the Texas Battle Warrior Competition (BWC) during the previous few years.
"I'm looking forward to sharing our skills and experience, not only military skills but more general skills as well," said Warrant Officer Rostislav Panáček, Czech army. "I've picked up some knowledge from members who were here previously, and I've learned even more from being here this year."
To produce long-lasting relationships that improve interoperability, enhance U.S. access and influence, and increase the readiness of U.S. and partner forces to meet emerging challenges, the State Partnership Program (SPP) encourages people-to-people ties at the state level. It helps facilitate alliances that are mutually beneficial to both parties.
Look at some recent news here:
This year marks the 30th anniversary of the SPP's partnership-building efforts, and the program has grown to encompass 88 collaborations with 100 countries worldwide. One example of how this program has assisted National Guard state partners in developing vital long-term partnerships is the Texas Border War College (BWC).
"I would like to thank the Texas Military Department for inviting us, and we appreciate it," said Panáček. "It is a great opportunity for all of us to be here and part of this competition."