American comedy adventure The Goonies was co-produced and directed by Richard Donner. On June 7, 1985, in the United States premiere, the movie was in theaters.
Steven Spielberg's Amblin Productions produced it. On a $19 million budget, the movie made $125 million worldwide and has subsequently gained cult status. Because it was "culturally, historically, or aesthetically significant," the Library of Congress chose the movie for preservation in the United States National Film Registry in 2017.
Goonies Cast And Characteristics
The Goonies is a 1985 American adventure comedy film co-produced and directed by Richard Donner, with Sean Astin, Josh Brolin, Jeff Cohen, Corey Feldman, Kerri Green, Martha Plimpton, and Ke Huy Quan in the lead roles. John Matuszak, Robert Davi, Anne Ramsey, and Joe Pantoliano played supporting roles.
In the movie, a group of young people from Astoria, Oregon's "Goon Docks" area try to save their homes from going into foreclosure and, in the process, find an old treasure map that leads them on a quest to find the long-lost wealth of the fabled 17th-century pirate One-Eyed Willy. They are pursued by a family of crooks who desire the treasure for themselves throughout the expedition.
Sean Astin: Mikey
Sean Astin continued to work steadily in Hollywood after portraying Mikey, the primary character. He appeared in other '90s blockbusters like Rudy and Encino Man, but his portrayal of Sam in the Lord of the Rings trilogy may be his most well-known performance.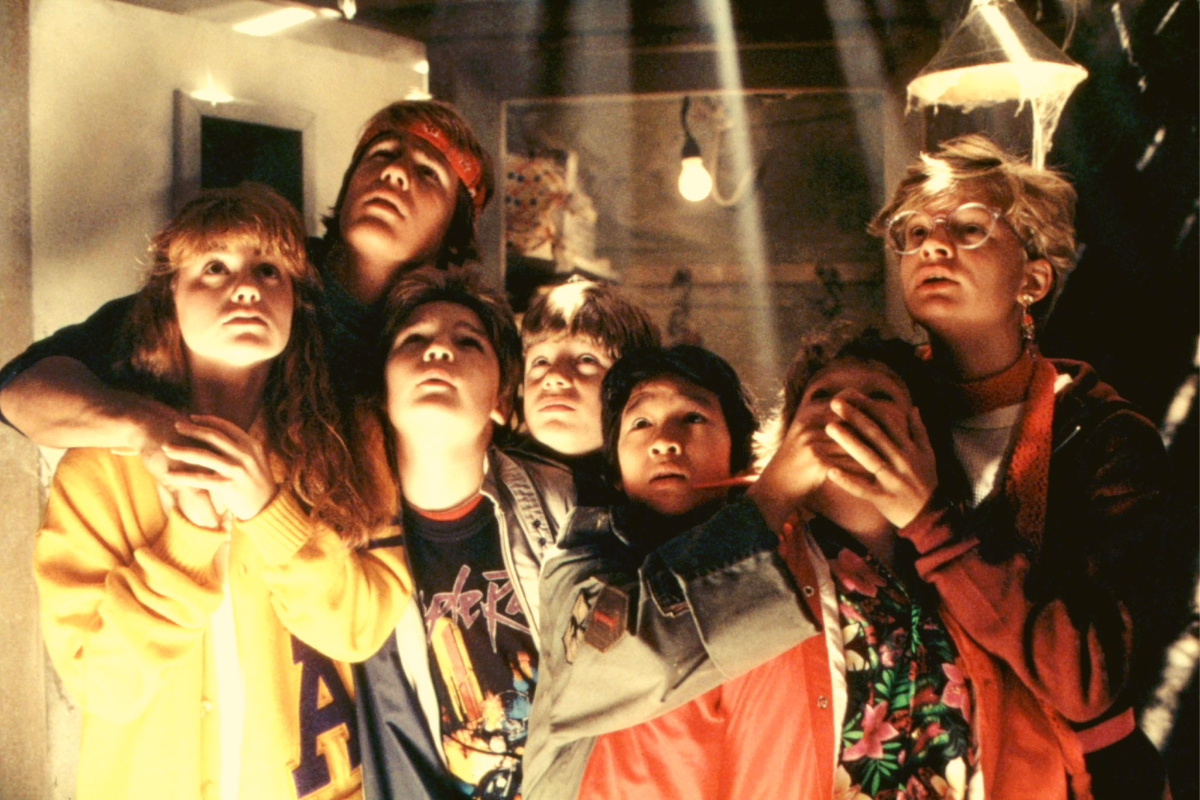 Astin returned to his youthful adventure beginnings in 2017 by appearing in Stranger Things' second and third seasons on Netflix. Also, he provides various character voices for the Epic Tales of Captain Underpants in Space series on the streaming site.
Ke Huy Quan: Data
Ke Huy Quan struggled after the Goonies and has spent the following three decades attempting to get back in front of the camera. He appeared in 1992's Encino Man and was the star of the television series Head of the Class from 1990 to 1991; he was finally forced to give up acting because there were few roles for Asian performers.
He told PEOPLE that it was difficult. I kept expecting the phone to ring, but it never did.
The 51-year-old actor's fortunes have lately changed, thanks to his 2022 role in Everything Everywhere All at Once, which also featured Michelle Yeoh, Jamie Lee Curtis, and Stephanie Hsu. Quan's performance of Waymond Wang in the movie earned him the 2023 Golden Globe for best supporting actor in a motion picture.
Josh Brolin: Brand
Since the 1985 release of the movie, Josh Brolin has had a consistent stream of roles.
You might recognize Brolin from his role as Thanos in the Marvel movies, but he has also appeared in notable films like No Country For Old Men (2007), an Oscar nominee. For his role as Dan White in Milk, he was also nominated for an Academy Award.
In addition to W. (2008), in which he played George W. Bush, Inherent Vice (2014), Sicario (2015), and Hail, Caesar! (2016), Brolin has given additional noteworthy performances.
Corey Feldman: Mouth
At the time he portrayed Mouth in The Goonies, Feldman already had a booming career as a child actor, with roles in such films as Friday the 13th: A New Beginning (1984), Gremlins (1984), and the TV series Madame's Place (1982), among others.
Feldman went on to star in several hugely successful coming-of-age movies after The Goonies. With Corey Haim, Jason Patric, and Kiefer Sutherland, he appeared in The Lost Boys (1987) and in the film Stand By Me, which starred River Phoenix, Kiefer Sutherland, Wil Wheaton, and Jerry O'Connell.
Also, check some cast here:
In 2013, Feldman published Coreyography: A Memoir. This memoir detailed his tumultuous past as a child star, including the claimed sexual abuse Haim and he experienced at the hands of male business professionals.
"Those who committed this act against Corey and I are still alive, working, and among the industry's most wealthy and prominent figures. And what I'm saying right now is not what they want. They desire my death, "When marketing the book, he said to The View.
His recent accomplishments include roles in the Suicide for Beginners movie and the music video for his song "Without U," published last year.
Jeff Cohen: Chunk
When Chunk appeared on film, it was difficult to resist falling in love due to his famed truffle shuffle and those chubby cheeks.
IGN tweeted that The Goonies cast reunited after 35 years. You can take a look below:
Jeff Cohen, who portrayed the iconic role in The Goonies, was primarily done acting by the 1980s. After The Goonies, he provided the voices of Francis in the 1987 television series Popeye and Son and Grunt in Scooby-Doo and the Ghoul School (1988). But according to IMDb, his final acting role was in the 1991 television film Perfect Harmony.
Since then, after receiving his juris doctor from the UCLA School of Law, Cohen has established himself as a prominent entertainment attorney in Los Angeles. Given that he negotiated Quan's contract for Everything Everywhere All at Once, his career has come full circle.